About this Event
Calm Kids workshops are designed to teach and practice regulation/mindfulness skills in a fun small group environment. Each class will involve a group game, story time, and a make 'n take project that all focus around a monthly theme. Parents are invited to join us for the last 15 minutes to talk about the class and engage a closing activity with their child(ren). Come to one or all sessions!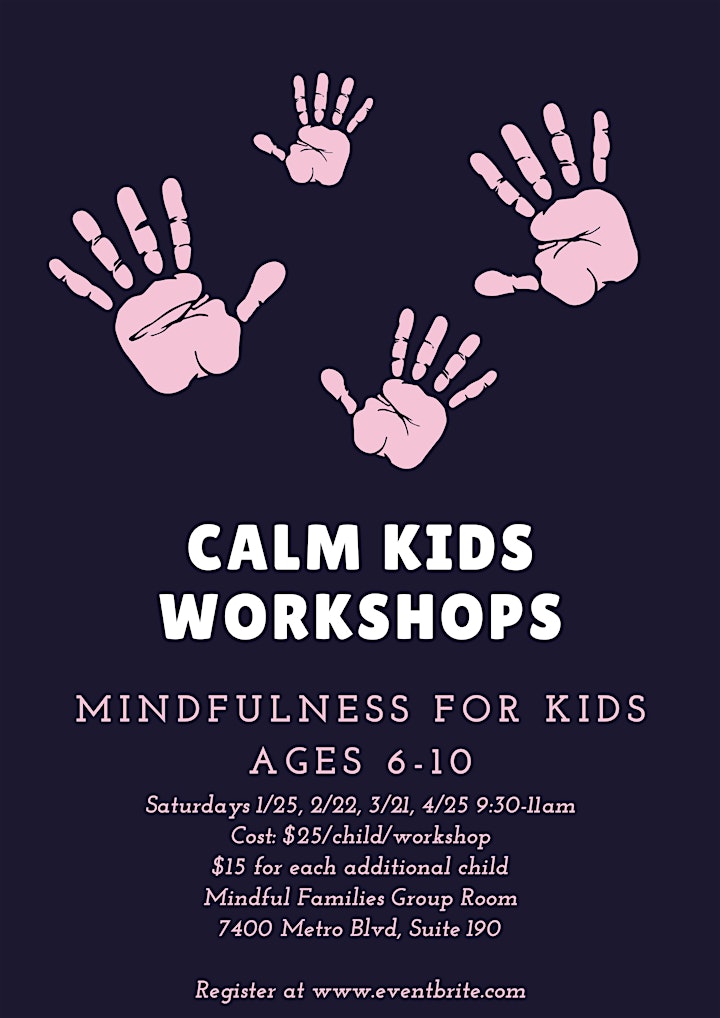 About the Instructor:
Amy Engelhard is a Licensed Marriage and Family Therapist and Board Approved Supervisor at Mindful Families. She has an extensive background working with children of varying abilities and needs throughout her career. Prior to working at Mindful Families, Amy had worked in day treatment programming, school based treatment, in home services, and outpatient clinical services. She loves working with elementary aged children with anxiety, mood dysregulation, executive functioning concerns, school challenges, and life changes.
Please note that workshops will be canceled in the event that there are less than three participants registered for the session. Families can either be reimbursed or use that towards a future workshop.
During the workshop, parents are recommended to remain within 5 minutes of One Corporate Plaza. We are located close to multiple places to eat, including Starbucks and Caribou Coffee.