A premier women's wellness event. Join us October 3 at The Saint Kate Hotel to find your calm.
About this event
A day to step away from your daily responsibilities and roles. A day to reflect, refocus and reenergize. A day to find your calm in the chaos.
From engaging sessions, to fabulous swag, attendees will be delighted throughout the entire day!
BREAKOUT SESSIONS
Create your own personal development path as you select from each of our highly engaging sessions.
Breakouts are categorized into mind, body and lifestyle. During each track, you'll hear from industry experts on a host of relevant topics.
WELLNESS MARKET
Chat and shop with our talented and experienced vendors throughout the day. We'll have a variety of service based and retail booths available.
SWAG & EXTRAS
All attendees will receive an amazing, care package of goodies from our vendors and sponsors. Of course, there will be fun surprises and giveaways throughout the day as well!
GROUP SESSIONS
From journalling and meditation to emotional intelligence, Calm in the Chaos brings thought provoking group sessions with tangible take aways.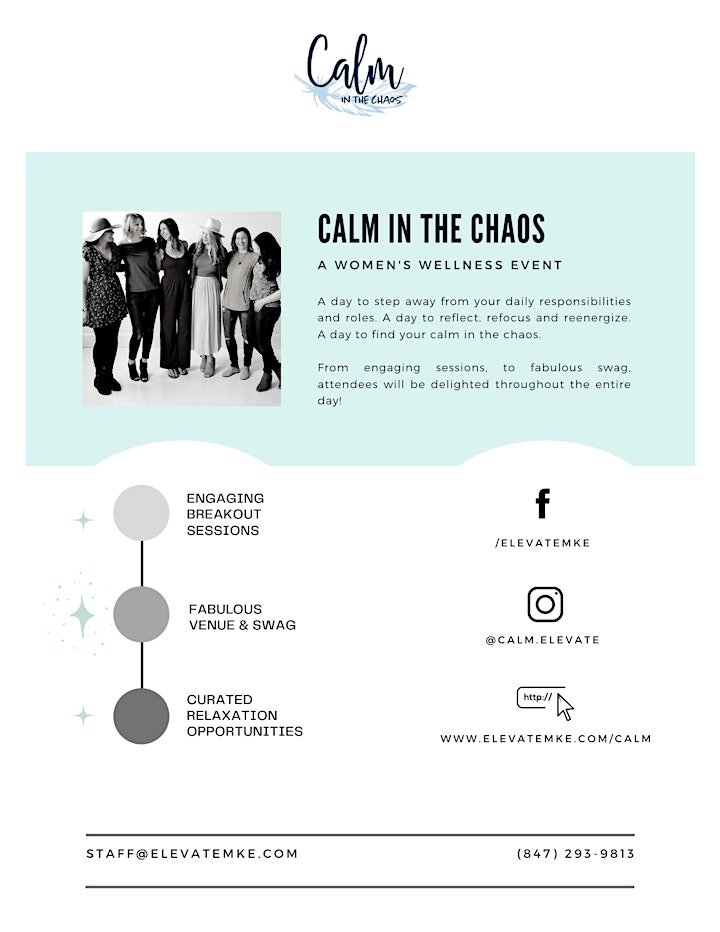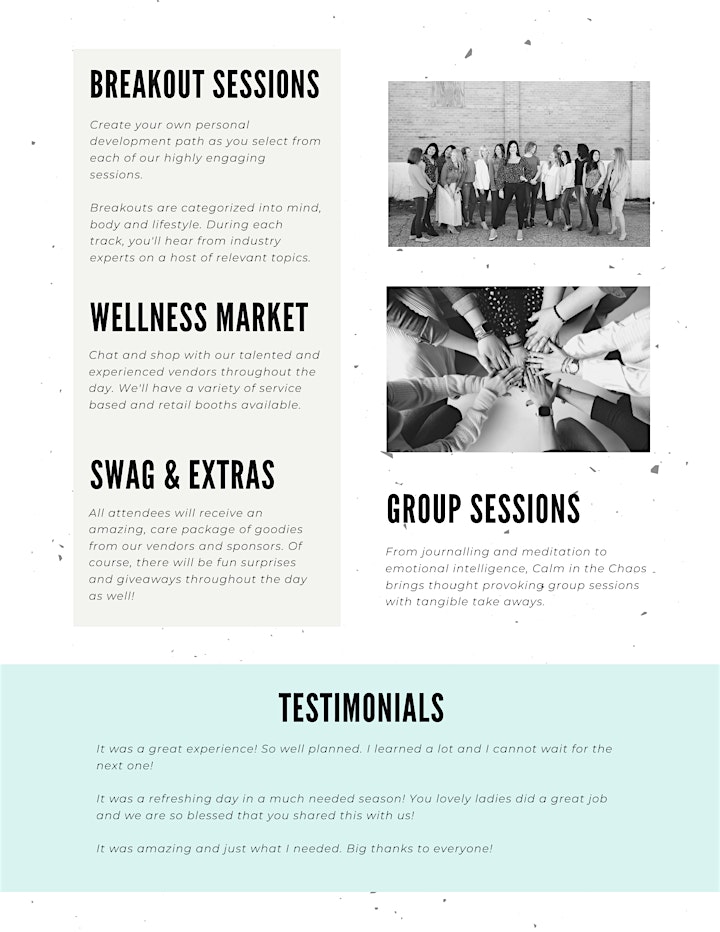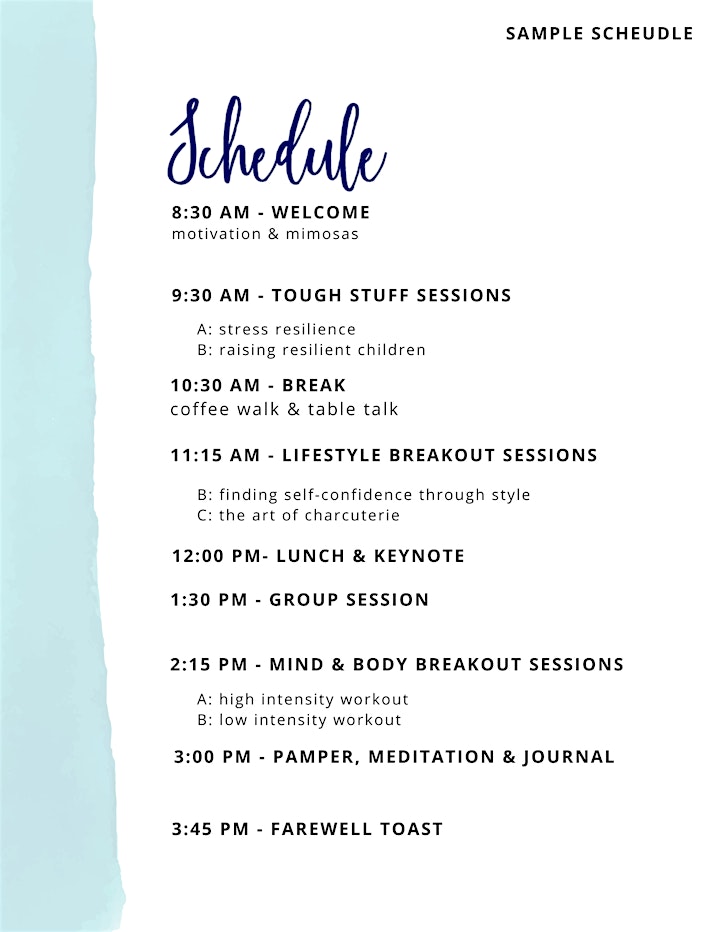 Organizer of Calm in the Chaos - Wisconsin
Elevate is an official 501(c)3 non profit organization. We are made up of over 20 motivated women that dream together and focus on events that lift individuals up, empower others, and elevate their communities.
Since inception, Elevate has raised over $250,000 and supported over 50 charities. Our events include walk/runs, wellness days, music festivals, dance competitions for a cause, and a youth program to get creative kids supporting more charitable missions via events.