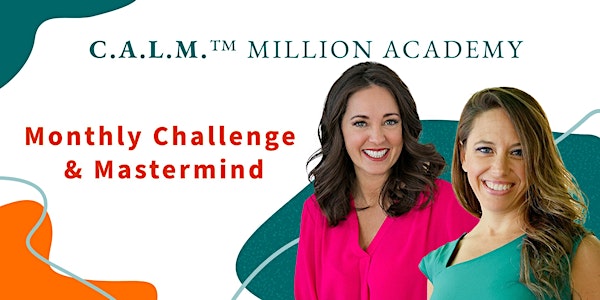 C.A.L.M. Academy Mastermind - Freebies & Opt-ins
Join this event to gain access to our C.A.L.M. Academy free gifts and opt-ins challenge & mastermind.
About this event
Welcome to C.A.L.M. Academy, your one-stop shop for designing, implementing, and filling complete funnels. In 2022, between March and October, we'll be running a series of challenges with an accompanying mastermind so you can focus on improving one aspect of your funnels.
In this kickoff event we'll be tackling the beginning of your funnel - your free gift, getting opt-ins, and filling your funnel with qualified leads. Register here for our kickoff event and you'll both receive the zoom information as well as access to the challenge.
Click here for the full list of challenge & mastermind event dates.
We're so excited to have you and can't wait to see you on the 16th.