Calling all procrastinators: new solutions from neuroscience!
Description
If this is you, you simply MUST attend this unique workshop!
Don't you wish that your procrastination would just magically disappear?
Pooff!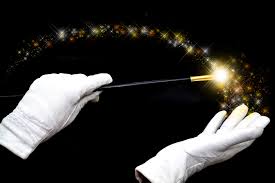 Well, it's almost like that...
Come and experience the AMAZING method that can solve almost any problem in record time, including procrastination, time mangement, productivity and more.
You will learn what is really causing procrastination - and that it's not your fault!
You will also learn simple and amazing techniques to end it forever.
How can we do that? We are harnessing a powerful force within you... a force you have but have not used before. This force will help you get results in record time!
"Paula's method is unique in that it gets to the heart of the problems you are facing in seconds. This is so different than other methods, which often require long drawn out discussions and rehashing of your past. You'll be totally amazed by the results!" Bank VP
You've got to see it to believe it!
BONUS: All participants are going to receive an autographed copy of the #1 Amazon Bestseller that I have co-authored,The Spirit of Success,
Tags:
#procrastination #timemanagemnt #money #success #career #abundance #freedom #wealth #rich #productivity #overwhelmed #distraction #focus #mentalclarity
Date and Time
Location
Refund Policy