Description
A New Place in the Sun Growing Food
Join us Sunday, July 29 at the NEW agricultural landmark, Hersel Family Farm in Malibu for an evening of amazing food from beneath our feet, wine from the coast, and a live recording of the national podcast:Wise Traditions.
Eat, drink, walk the farm, taste the plants, meet the growers - and learn how the food harvested on this property will be making its way directly into school lunch programs in the area starting this fall. Our podcast adresses healthy school lunch programs and we are fortunate to be gathering on a new style of growing grounds capable of producing thousand of pounds of food each year for local Lunch Ladies, like Hilary Boynton in Topanga. The evening is dedicated to this powerful connection !
The Podcast:
Hilda Labrada-Gore of the 'Wise Traditions' weekly podcast will interview Hilary Boynton, director of the Manzanita School Lunch Program in Topanga Canyon. Hilary is leading the new 'Lunch Lady' movement, writing a 'Menu for Change' and is featured in an upcoming documentary. Hilda and Hilary recorded a podcast last year and this will chronicle the astounding changes that have transpired in the last 12 months. View Hilary's project in the link below:
The Food:
The menu will be derived directly from the Hersel landscape in Malibu, Slow Food's regional farming partners and prepared on-site by the Hersel family. Drinks will also derive directly from the region. (To be announced).
The Property:
The setting is an extrmemly progressive model for Southern California residents: a family compound dedicated to growing its own organic food, medicinal plants, and resilliance, directly in the heart of Malibu,CA. This is a chance to see the farm early in its transition to full agricultural productivity. (Please arrive early for a farm tour.)
Currently 4 years into the project, the property has been under intensive transition and compaction from construction materials up onto the completion of the residential buildings. The majority of plantings are only several months in the ground. Initial foresight yielded orchard plantings that are 2 years established. Some current pictures can be seen below.
Great care has been taken selecting the 'ag' team for the property and many will be on hand for this event.
WE ENCOURAGE YOU TO SHARE A RIDE.
Valet parking will be provided but parking is limited in the community.
Summer beach traffic is a factor. Please allow adequate time for travel.
Schedule
4:30 pm: Early Bird Farm Tour
5:00 pm: Appetizers/Food/Wine
Extensive food from the Hersel land, locally raised meats, healing broths, sourdough bread & wild fermentations.
6:15 Introductions
6:30 Podcast Recording(w Q&A )
7:30 Dessert/Coffee/Conversation
Menu: To Be Announced
Hilda Labrada Gore is the host and producer of the Wise Traditions podcast. Launched in January 2016, it has been wildly successful with hundreds of thousands of listens! She is a wife and mother of four who is passionate about the Wise Traditions diet and the ancestral health principles of the Weston A. Price Foundation (WAPF). Hilda has also been an active participant in WAPF's international initiatives, representing WAPF on trips since 2015 to Kenya and Zimbabwe. Among other things, Hilda is a speaker (on nutrition and podcasting), a certified integrative nutrition health coach, a fitness professional, the Washington, DC WAPF chapter leader, and a consultant for those who want to launch health and wellness podcasts.
Hilary Boynton, head Lunch Lady at the Manzanita School, author of the Heal Your Gut Cookbook is a certified holistic health counselor who received a BA in psychology from the University of Virginia. In addition, she has trained at the Institute for Integrative Nutrition. As a devoted mother of five young kids, Hilary has seen the power of nutritional healing firsthand. Inspired by her own experience of "food as medicine," she has dedicated herself to helping others on their path to wellness as a cook, coach, and professional educator. Hilary supports her clients by integrating "Paleo" and "Primal" philosophies with the wisdom of the Ancestral Health Movement and the Weston A. Price Foundation. Hilary is a Weston A. Price chapter leader, Slow Food member, has run several local food co-ops, teaches cooking classes, and helped to open a farm-to-table restaurant in Concord, Massachusetts. She lives in Topanga, California with her family.
Hersel Family Farm(Description here)
Slow Food Ventura County
Slow Food Ventura County is honored to co-organize. SFVC works across the greater Southern California region to host events and build community around the local and regional food systems. Our stories often resonate on a national scale - as is the case with this event.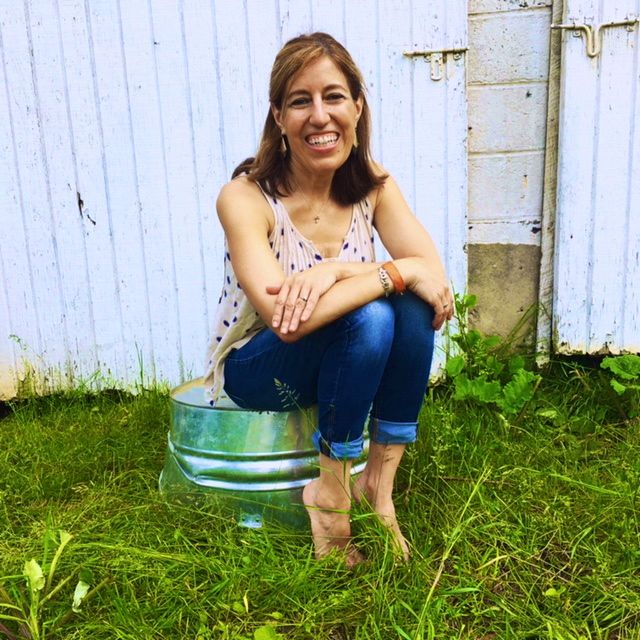 Hilda Labrada Gore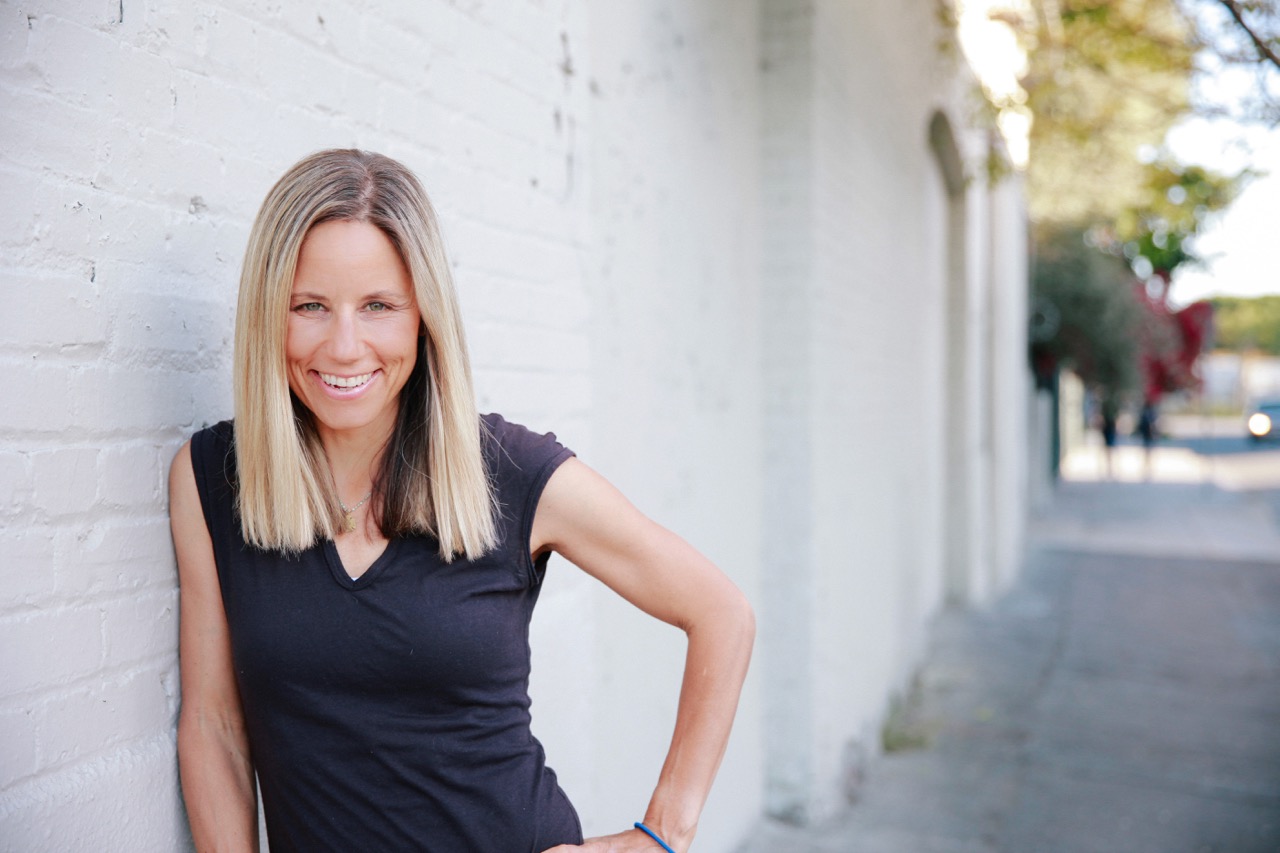 Hilary Boynton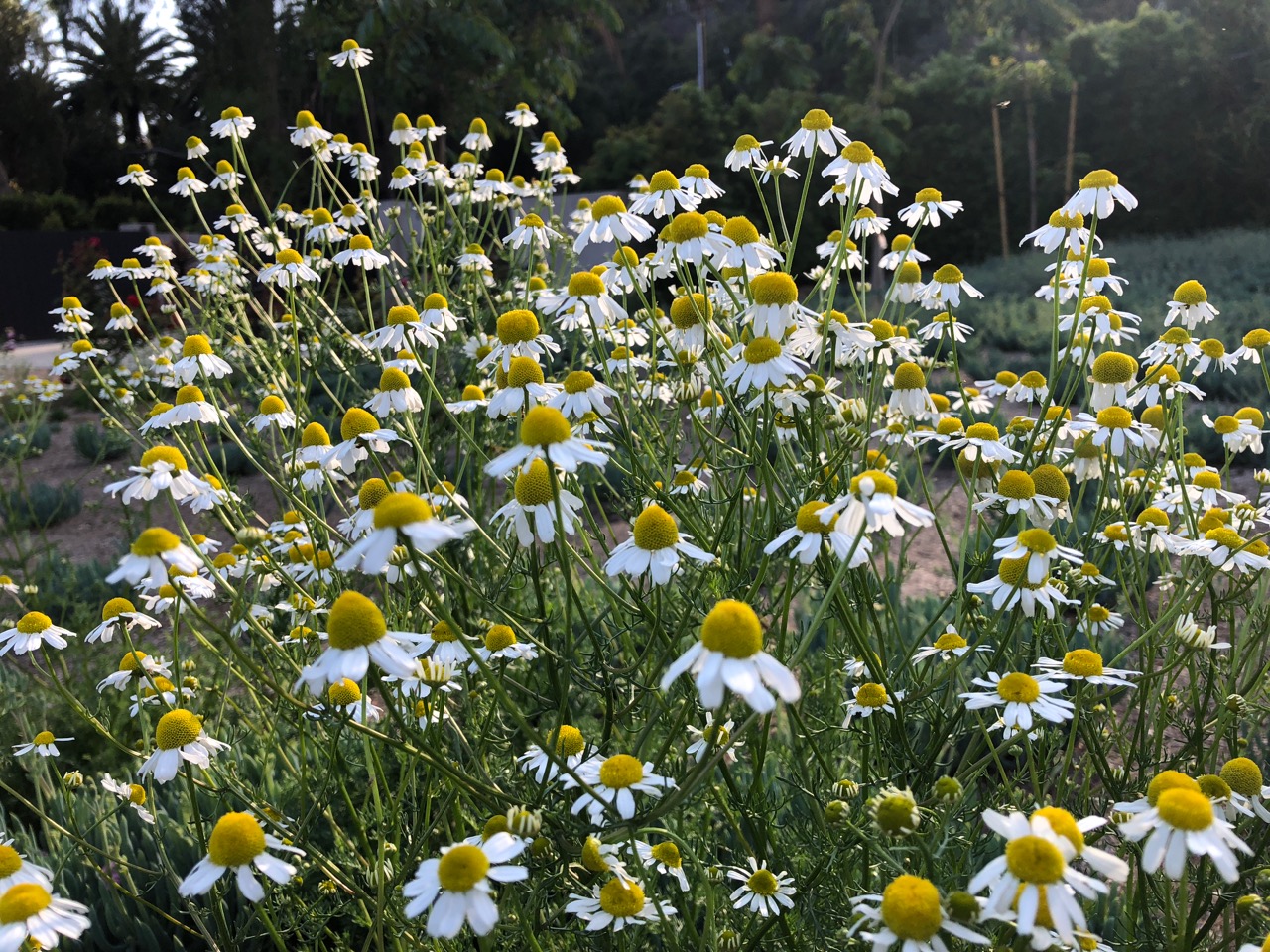 Chamomile are in in bloom.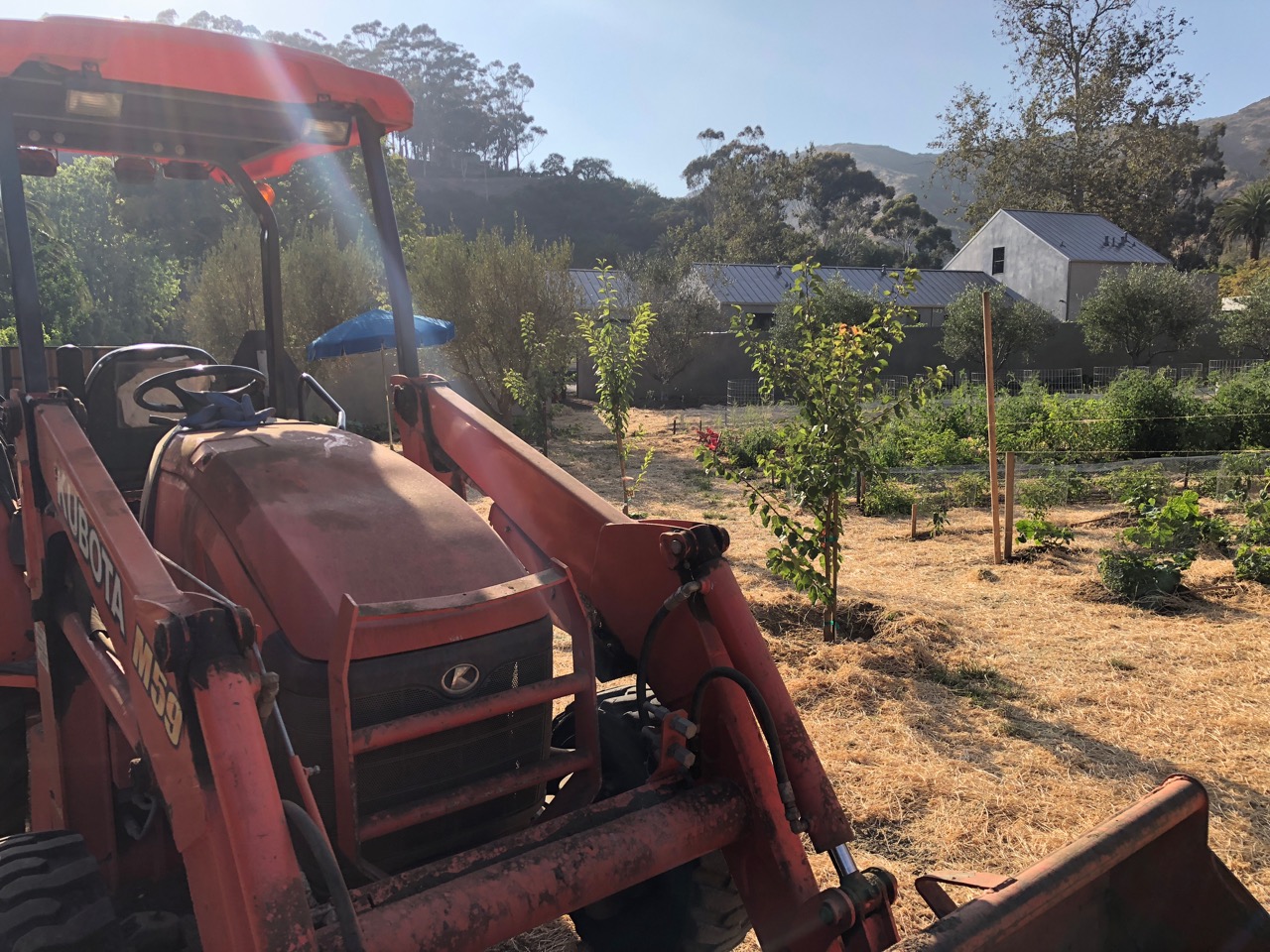 The Kubota tracor digging a trench for water lines. Residential property meets agricultural production in Malibu.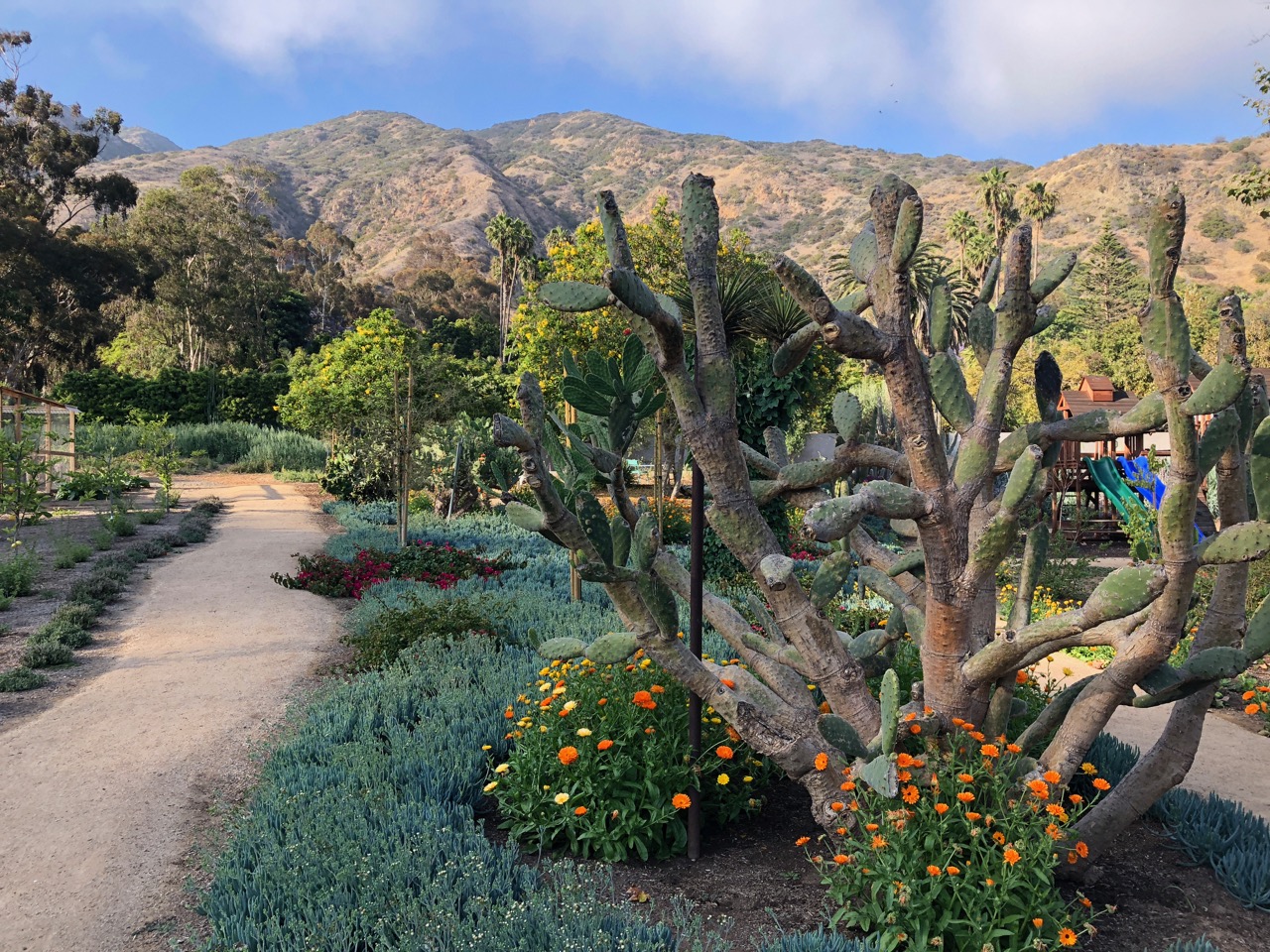 Prior to food production the hersel prperty was a dedicated to growing cacti. Remnant remain across the property.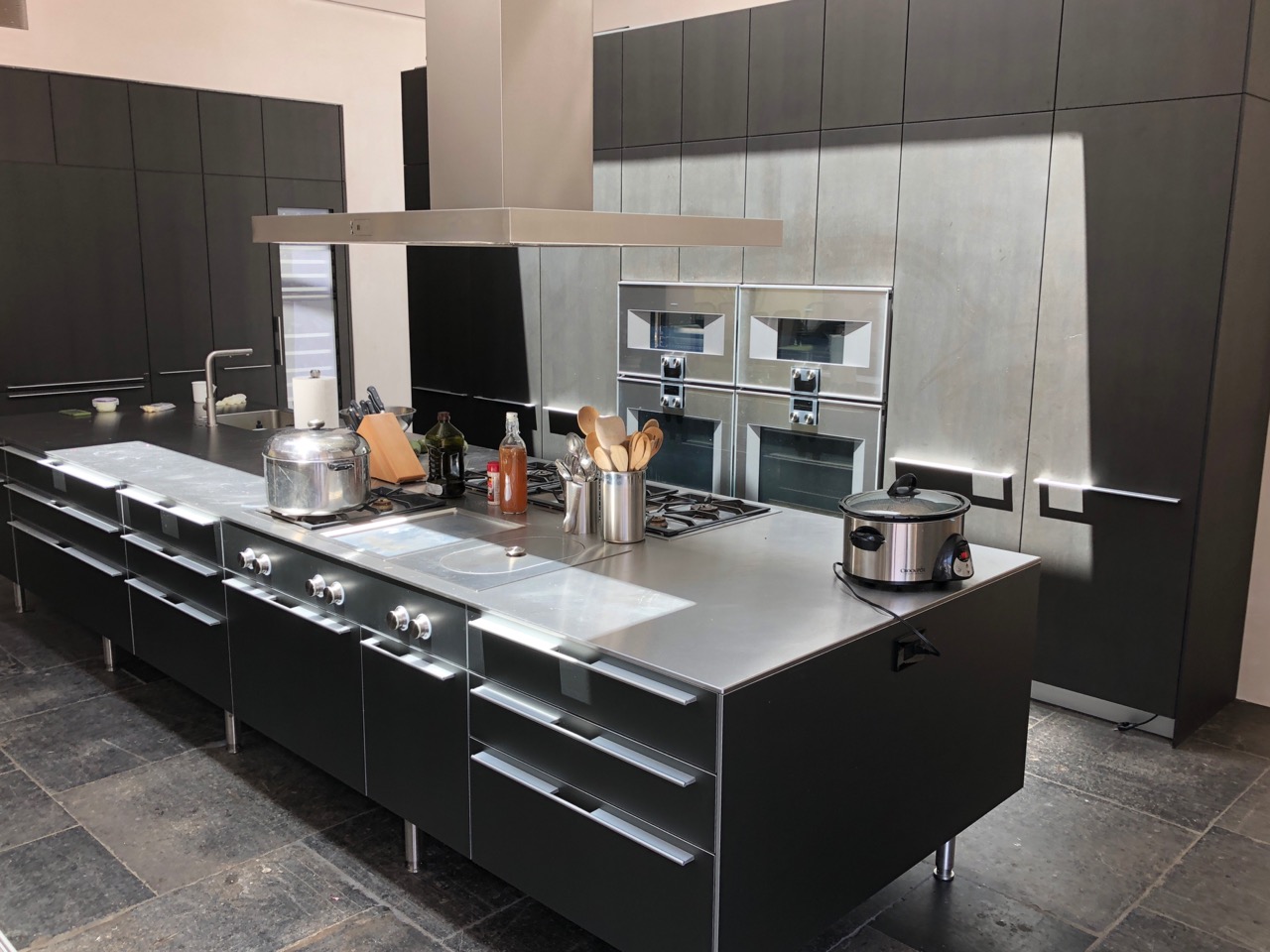 The hersel family have dedicated ample resources to food preparation and events.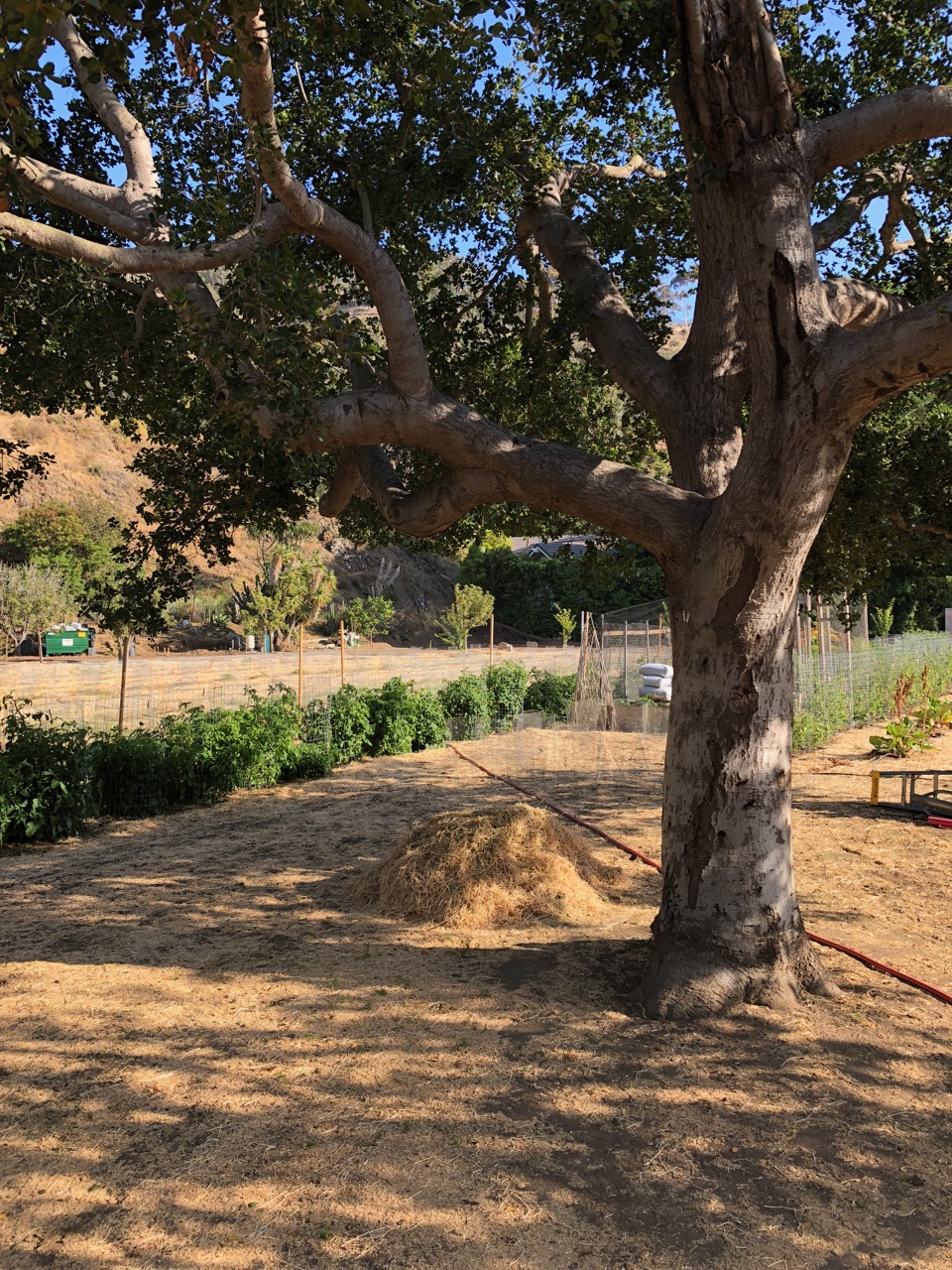 This tree is the natural gathering spot on the eastern growing grounds.