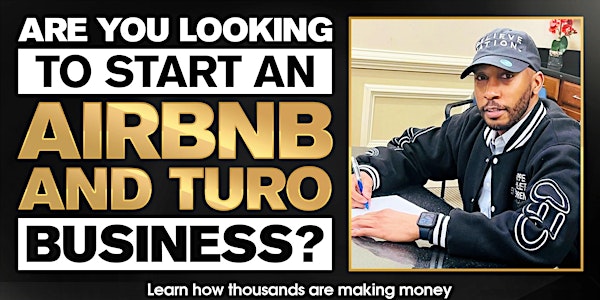 Calling All Entrepreneurs
2022 Year Of The New Entrepreneur
About this event
Are you looking to start a Turo and Airbnb business in 2022?
Learn how thousands of students, across the country, have learned elite skill sets to start and grow their business exponentially.
Why Turo/Transport?
Learn how to launch your own trnsport or rental car business.
Discover how to create your own auto fleet
Learn how to use the powerful Turo platform
Learn about the lucrative industries of transport
Learn how to leverage transport for entrepreneurship
Why Real Estate/Airbnb?
Learn how to launch your own real esate rental business
Learn the keys to real estate portfolio development
Launch an Airbnb business
Be a real estate investor without owning any property
Learn how to get in the real estate game with limited risk
➡️Limited Spots Available!⬅️
🚨SECURE YOUR SPOT TODAY!
➡️Tickets FREE with early registration⬅️