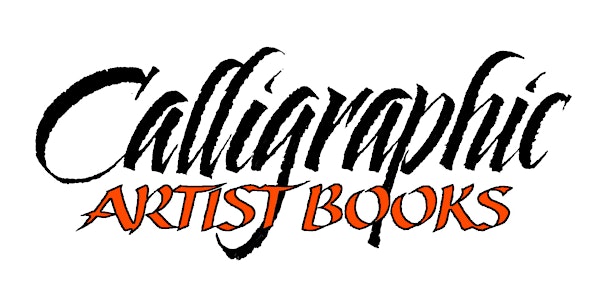 Calligraphic Artist Books
Calligraphic Artist Books with Carol DuBosch
About this event
As a life-long calligrapher, I enjoy the challenge of turning words into books! I choose important texts and make books that are unusual and filled with meaning associated with the text, rather than simply binding books in the traditional manner of bookbinders. Knowing the words is just the beginning of creating a Calligraphic Artist Book. What style of book? How large? Many pages or few pages? What script shall I write? Which paper to choose? Will there be illustrations? Shall I use ink or gouache or watercolor for the calligraphy? Will there be embossing on the pages? Would gold leaf gilding be needed? Which pen will work best? These are a few of the many questions that need answering along the way to making a Calligraphic Artist Book.
I've been making Calligraphic Artist Books for three and a half decades and will share many of my books and explain how the decisions were made.
I have been a calligrapher in Portland, Oregon since I was first introduced to nibs and ink in 1959 as a high school art student. In the years since, I have gained a degree in Graphic Design and have studied with every major calligrapher in the US and Europe. I have been teaching college level and private classes in the Northwest along with workshops throughout the United States and most recently in Italy. I have directed three International Calligraphy Conferences in Portland, bringing 500 scribes together for a week of studying and sharing.
I am interested in every aspect of the field of calligraphy, from the formal invitation to writing on walls. I enjoy seeking out ways to stretch the boundaries of my art. As a life-long learner, I am always looking forward to the next new thing.