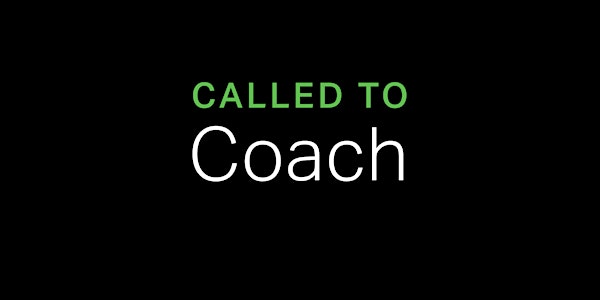 Called to Coach - Gast Dieter Wunderlich (German/Deutsch)
Called to Coach - Gast Dieter Wunderlich (German/Deutsch)
About this event
Access the LIVE Program at http://www.gallup.com/cliftonstrengths/live
You can watch directly on YouTube at https://www.youtube.com/@GallupWebcastsLIVE/streams
Unser Gast für dieses Programm ist Dieter Wunderlich
Dieter Wunderlich ist freiberuflicher Leadership Coach mit Fokus auf Stärken. Er ist von Gallup zertifizierter Stärken-Coach sowie zertifizierter Co-Active Coach (CPCC). Weiterhin ist er Professional Certified Coach (PCC) der International Coaching Federation (ICF).
In seiner Coaching-Praxis konzentriert er sich auf "Positive Veränder:innen", d.h. zukunftsorientierte Führungskräfte, die Change- und Transformationsprojekte in Richtung einer nachhaltigen Entwicklung durch bessere Selbstführung erfolgreicher vorantreiben wollen.
Vor seiner Zeit als professioneller Coach arbeitete Dieter 15 Jahre als Führungskraft in einer international agierenden Management Beratung und als Director Corporate Responsibility International der ALDI SÜD Unternehmensgruppe.
Er ist Associate Partner bei Leadership Choices sowie Leadership Coach bei CoachHub. Außerdem ist er Mitgestalter des bundesweiten Führungskräftetrainings "Nachhaltig Erfolgreich Führen" der Industrie- und Handelskammern.
Weitere Informationen: www.questcafe.com. Gerne können wir uns auf LinkedIn vernetzen.
CliftonStrengths Top 5: Wissbegier, Tatkraft, Verbundenheit, Strategie, Zukunftsorientierung
Learn more about Gallup's other resources for strengths-based coaching:
• Webcasts
To learn about Gallup's other resources for strengths-based coaching, visit Gallup Access.
Called to Coach is a Gallup Webcast (via YouTube) that allows current and prospective coaches to interact with strengths coaches who have found success in strengths-based development.