Description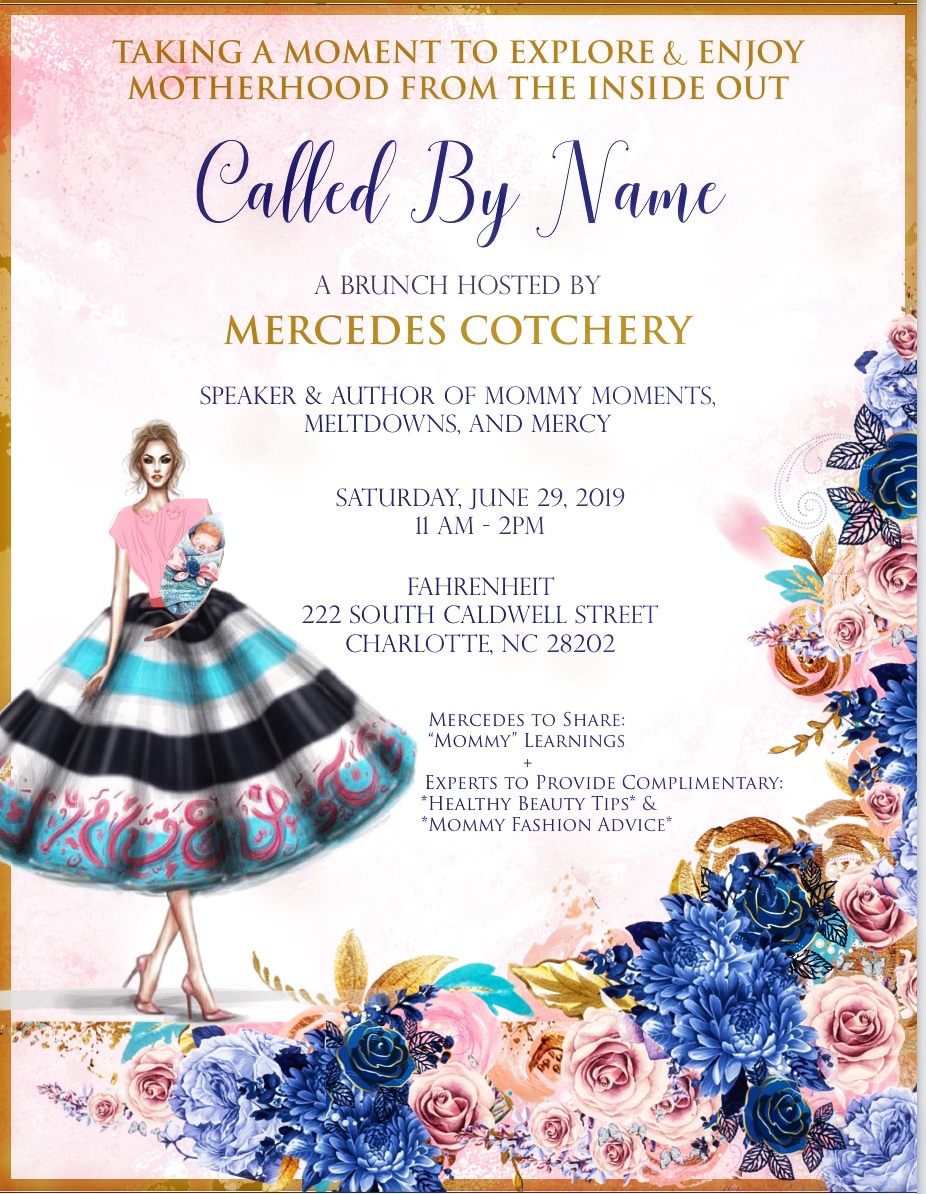 ---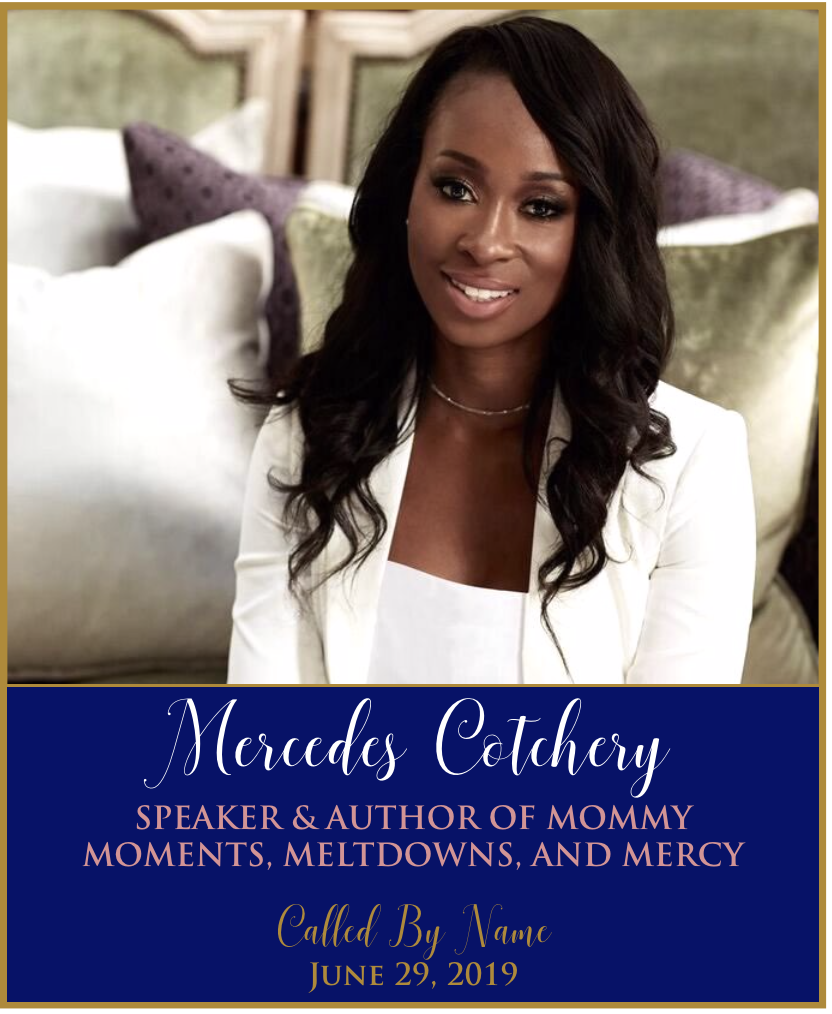 Mercedes Cotchery is a devoted Christian, wife, and mother.
Her name, Mercedes, means Our Lady of Mercy and bestows its honor from the Virgin Mary. In her spirit, she has become a woman of many mercies, and a mother of many children – her name manifesting itself into her destiny.
As she thinks about her family, she likes to think that they are all chosen. She is a proud mother to five children – Jacey (11), Nicholas (8), Joshua (8), Journey (6), and Nile (2). They mean the world to her, bringing her immeasurable joy and invaluable life lessons from their day-to-day experiences. Every single day she learns something new about the people they're becoming, about herself, and she sees the world a little brighter.
Now, she lives a life where most days she is able to stay at home with her children, homeschool them, and flourish together.
Currently living outside of Charlotte, North Carolina, she is also an NFL wife to Jerricho Cotchery. This has been an amazing journey, and it's what brought them to the Queen City. They've been blessed to grow their love, grow their family, and grow in the Lord together. The great state of North Carolina has also blessed her with a unique opportunity to own a furniture store.
She believes in helping mommies all over find and pull out the phenomenon within them, to discover and celebrate their gifts of being Phenomenal Moms, or what she likes to call PheMoms. This blog is dedicated to the essence of PheMoms everywhere, to marriage & mommy moments, baby beauty, birthday parties, and families growing phenomenally in Christ.
Mercedes believes in pollinating beautiful experiences, and is also a speaker available for engagements and events related to home schooling, marriage, being a PheMom, and adoption.
---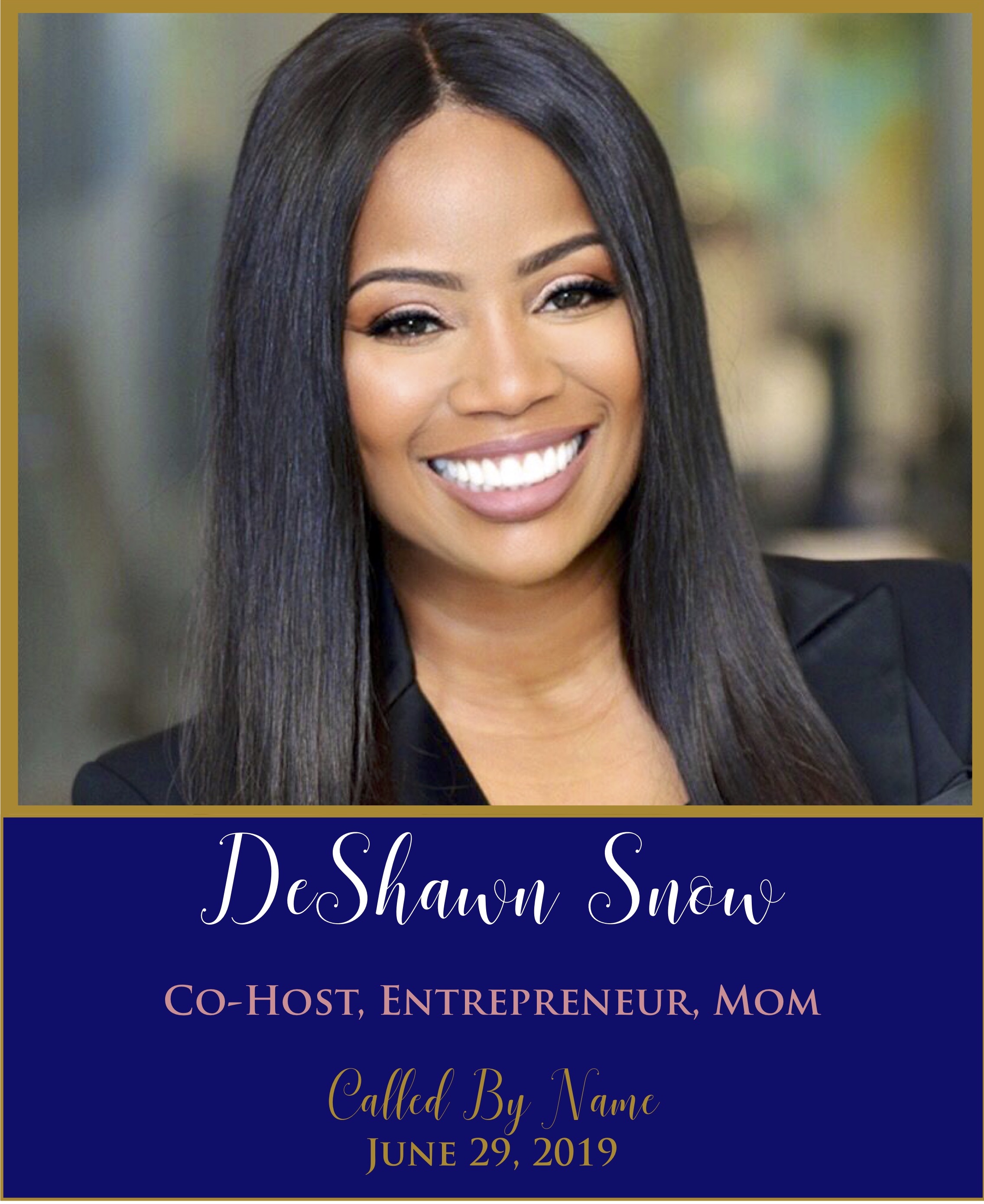 DeShawn Snow is a mother, businesswoman, philanthropist and television personality. Audiences first met DeShawn as the original member of Bravo's hit reality show, "Real Housewives of Atlanta" (RHOA), which first aired in 2008. For one season, viewers watched DeShawn's idyllic life, married to college sweetheart and NBA player Eric Snow. But after 12 years of marriage, the couple called it quits in 2010. DeShawn remains a fan favorite thanks to Bravo reruns and special segments.
Since leaving the show, DeShawn has continued to build her career, merging her business acumen with her entertainment interests. She has a slew of projects in the works, including a reality show and a possible animation series. She's also the author of a children's book series titled, "Lil Shawnee," for preteen girls, which provides empowering and encouraging messages with a sprinkling of heavenly advice.
On the business side, DeShawn is a REALTOR® with Sotheby's International Realty, a global leader in residential luxury real estate. She created the Global Sports + Entertainment Group to provide a focused and superior level of service tailored to the demanding lifestyles of athletes, entertainers and prominent business professionals and their families. DeShawn goes above and beyond the standard by integrating luxury real estate and lifestyle management services for her most discriminating clientele.
---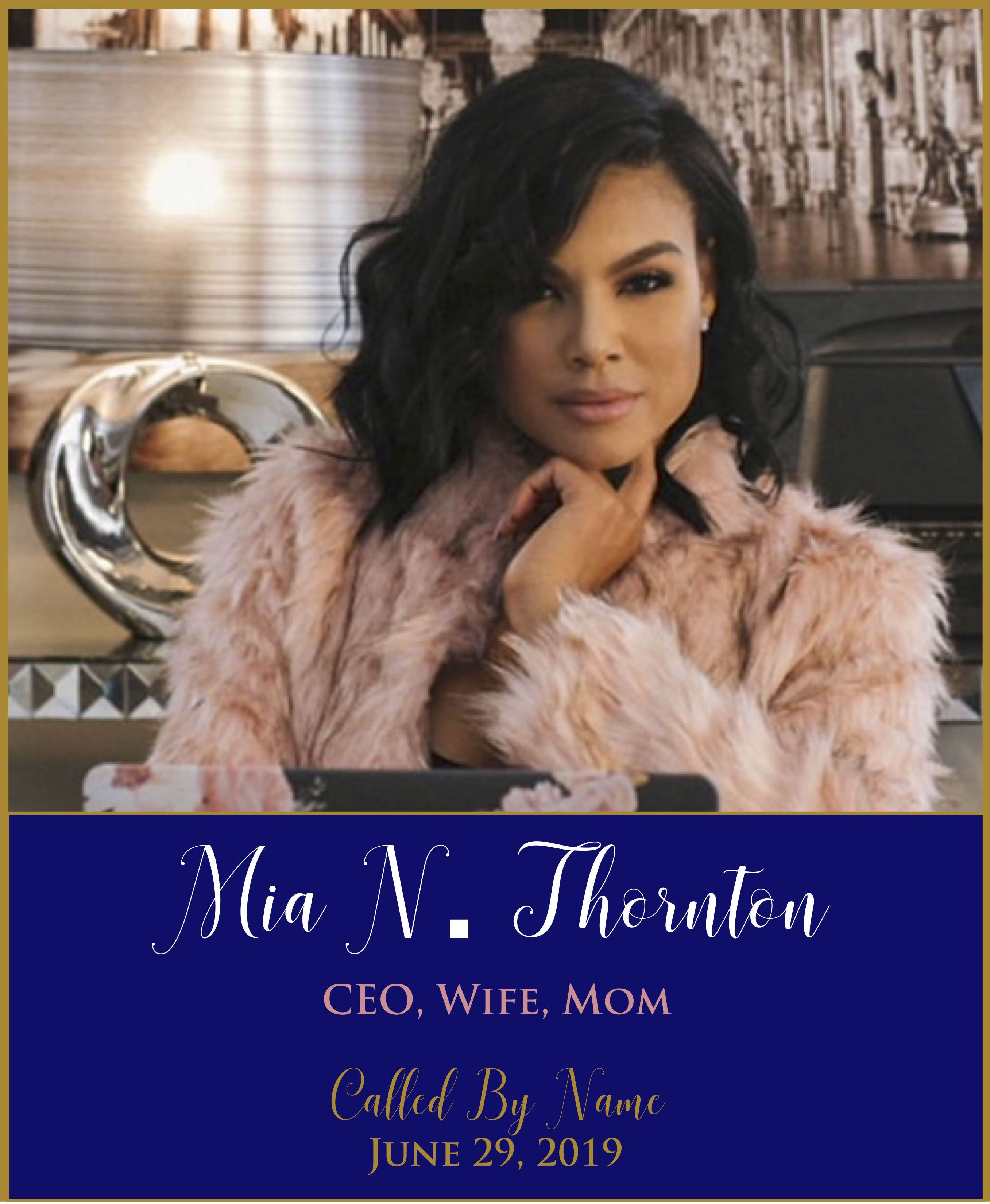 Mia Thornton is Owner, CEO of Giselle Executive Management, Franchise Owner, Regional developer and Senior Marketing Director of The Joint Chiropractic. Mia is a graduate of Southeastern Institute, where she received her degree in Neuromuscular Therapy.
After graduation, Mia launched her career in Charlotte, North Carolina, where she became a Clinic Director that eventually led to a five-year partnership with a prominent fortune 500 company and ownership of Massage Envy Spas.
Soon afterward, the expanded success of the company allowed her to develop The Joint Chiropractic Doctor Offices in North Carolina, Virginia, DC, Maryland and New York.
Mia currently resides in Huntersville, North Carolina with her Husband and three children. Her philanthropic passion has led she and her husband to serve on the board and sponsor families of the Ronald McDonald House of Charlotte. She is also a proud sponsor of A Better World, UNCF, Autism Speaks, and A Childs Place.
---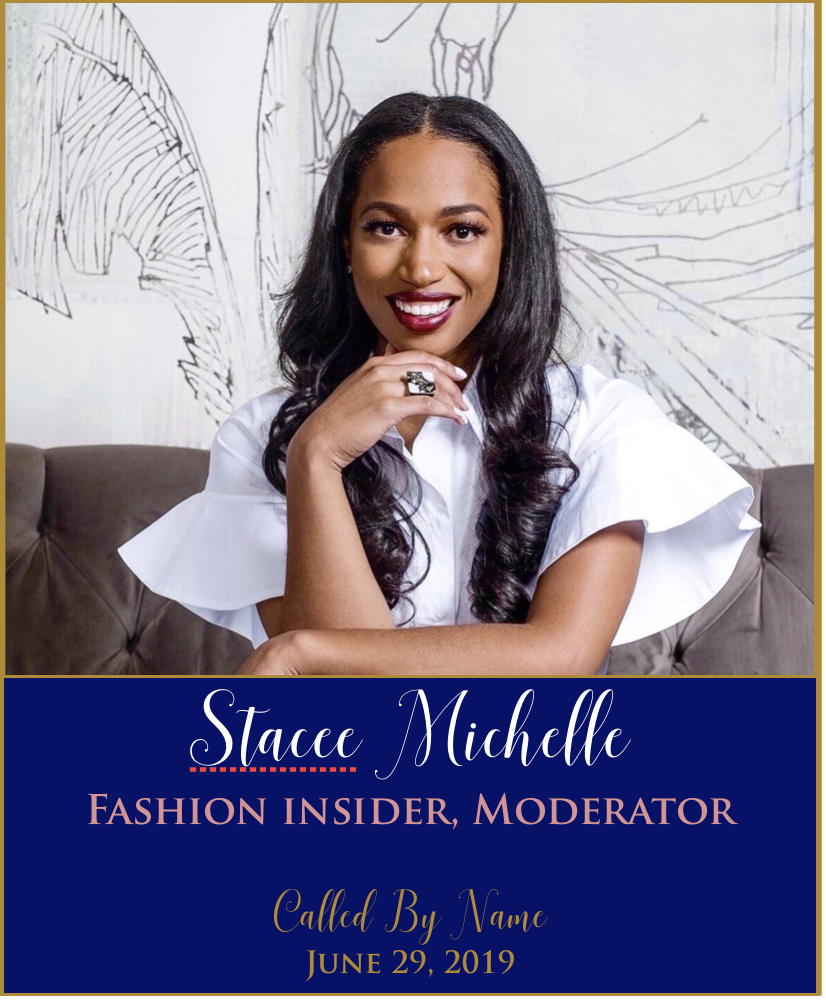 Stacee Michelle is a celebrity wardrobe stylist and fashion correspondent. Her magnetic on-air presence has captured the attention of national networks, including E! News, FOX, CBS, and more. She has hosting a range of events from Super Bowl to Fashion Week and when she's not on-air, you can catch her styling athletes, musicians, business owners, and city influencers as their personal stylist. Her bubbly personality coupled with intimate industry knowledge and perspective makes her the "go-to" woman in all things fashion and entertainment! @itsStaceeMichelle
---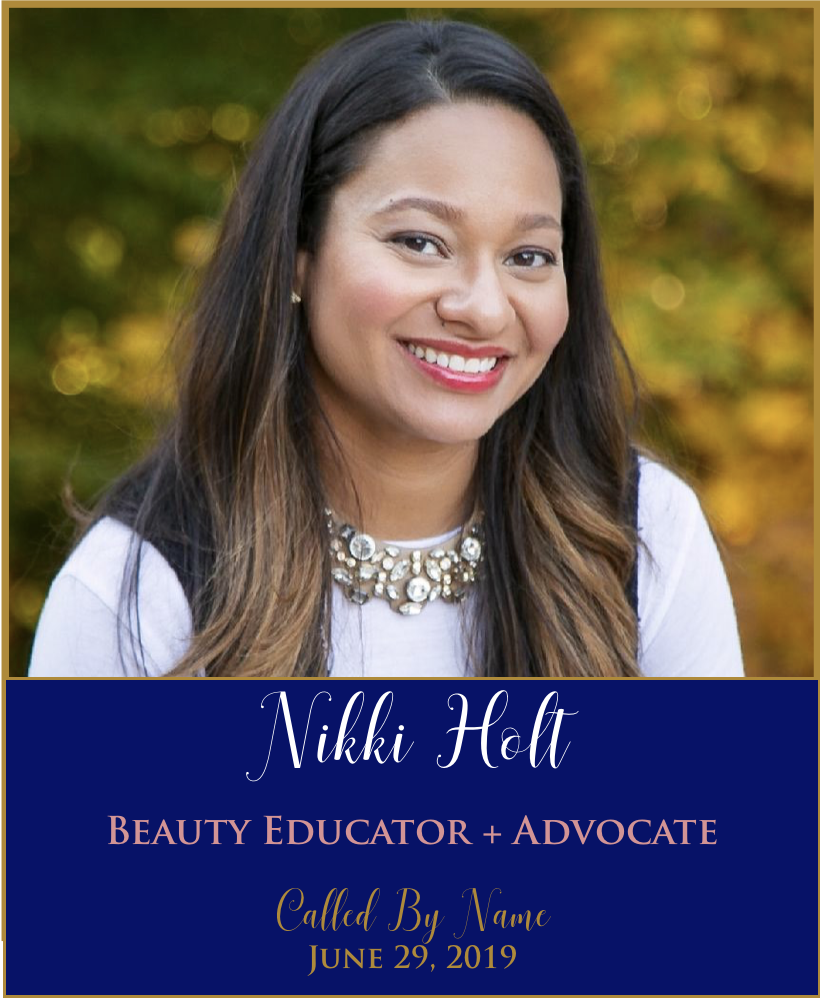 Nikki is a safer beauty educator, entrepreneur, and advocate – and is dedicated to helping others; especially moms like herself, make small changes in their lives that will have a huge impact on the overall health and wellness of themselves and their families.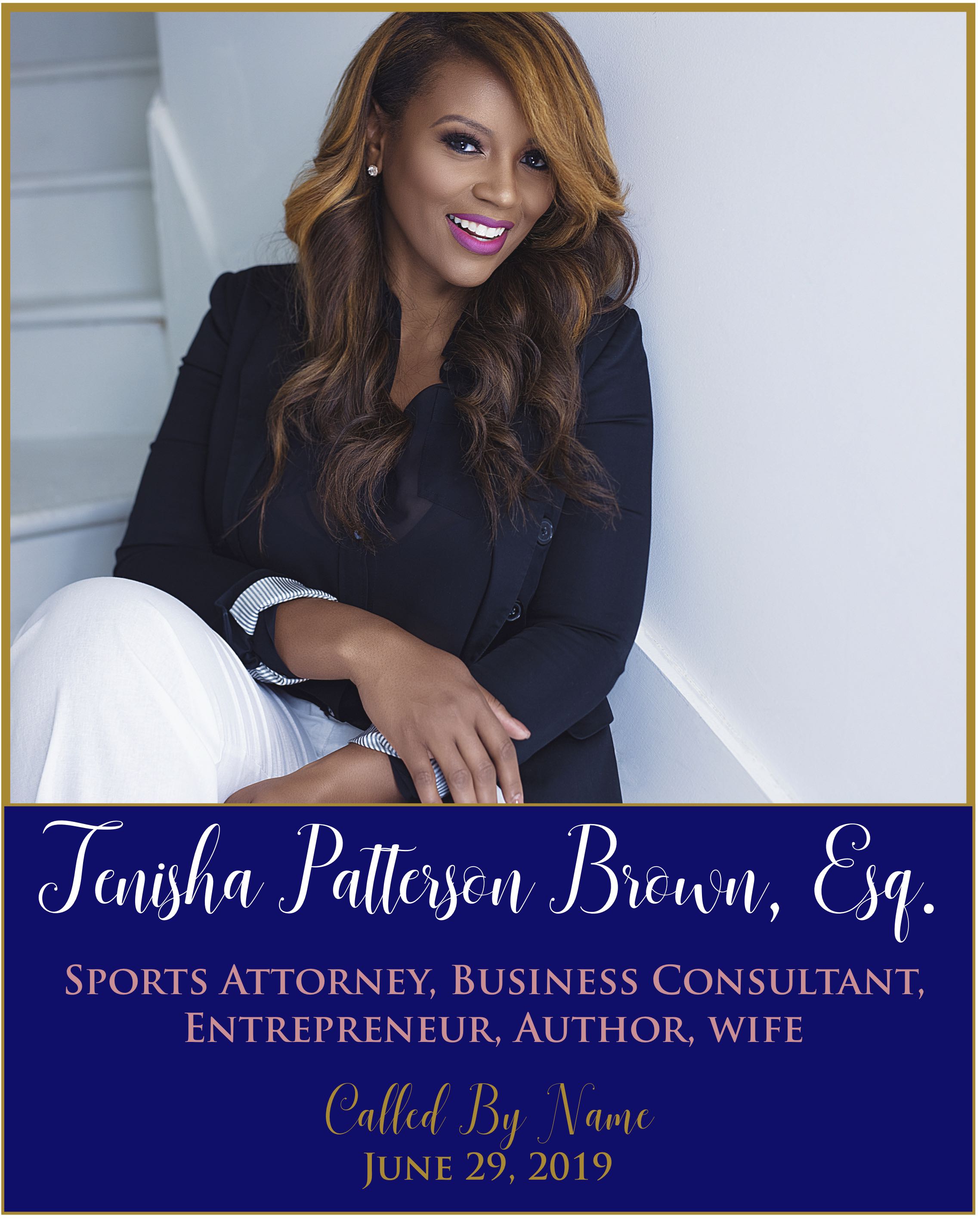 Tenisha is a sports attorney and business consultant, entrepreneur, author, avid philanthropist and wife. She specializes in business development, contract negotiations and drafting. She created Definitive Sports Representation in 2009 with a mission to turn athletes into brands but more importantly businessmen. She expanded her business in 2015 to include the spouses of athletes to encourage her clients to build empires together. Her philanthropic work includes serving as Executive Director of her and her husband's foundation, the Everette Brown Bag Foundation, and the Professional Football Wives Association, Inc. which she co-founded to encourage women of the NFL to serve one another and their communities.
She co-owns two businesses with her husband, a Tropical Smoothie Cafe franchise and Charlotte Luxury Rentals, a luxury rental car company. She also owns Fab Baby Treasures which was inspired by the loss of her first daughter and her journey through infertility. She avidly writes on her creative blog www.fiercefabulousandflawless.com about life, love, business and family. She is co-author of the book 100 Ways to Stay Married (Released March 2018).
From creating brands to coordinating weddings, Tenisha has an array of expertise that help her clients win. She has been featured as a Top 30 Under 30 Alumni from Florida State University, on Forbes.com, Black Enterprise Magazine, Munaluchi Bridal Magazine, and TLC's Say Yes to the Dress. Her greatest passion is speaking life into others.
Tenisha Patterson Brown, Esq.
Business & Legal Consultant
www.definitivesportsgroup.com
Executive Director
Everette Brown Bag Foundation
www.everettebrownbagfoundation.org
Executive Director
Professional Football Wives Association
www.profootballwives.org