Description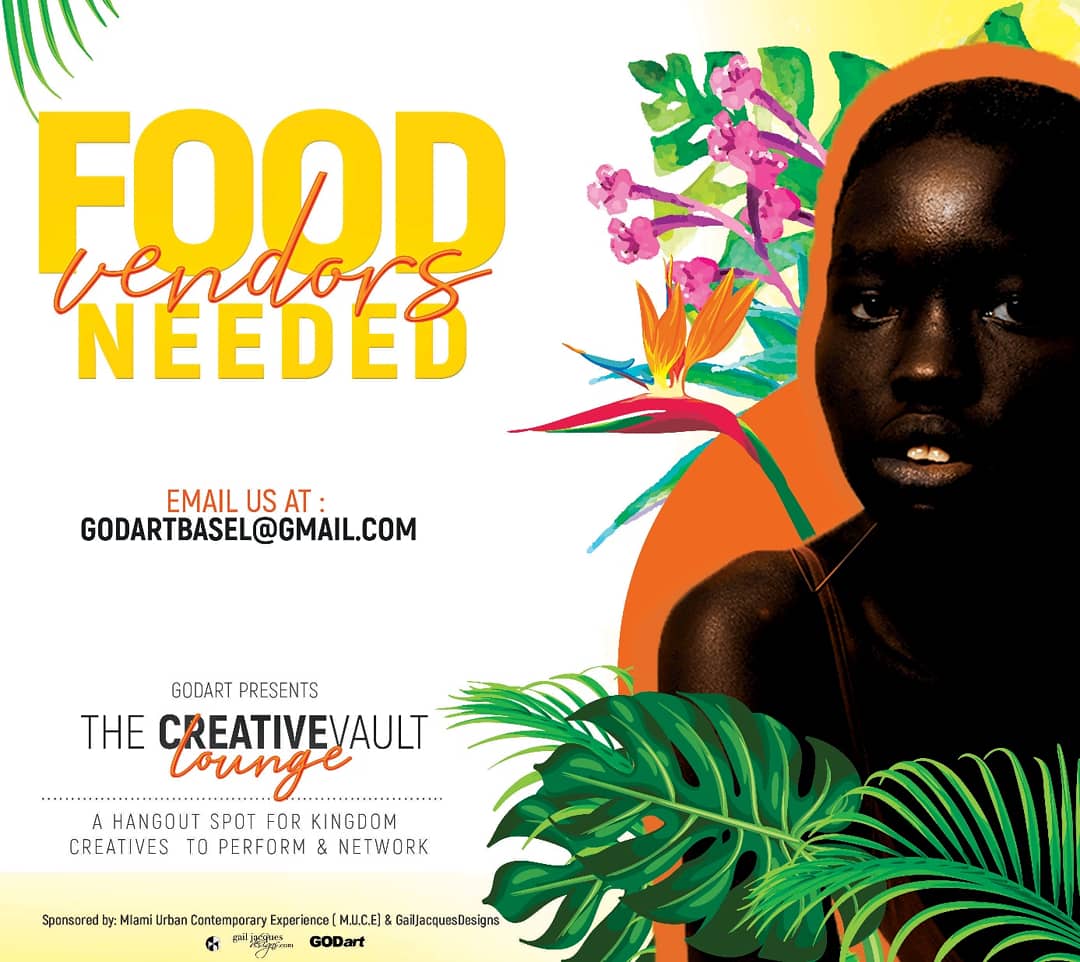 Food vendor needed for #thecreativevaultlounge event happenung June 29th, 2019 at the MUCE Makers Space from 7pm to 9pm.

The Creative Vault Lounge is unlike any other networking space in Miami. A mixture of performance art, music, food and a room full of christian creatives is what you can expect in the second season of our Creative Vault Lounge event. This season, we will be bringing new faith-based emerging artists into no-traditional spaces for the purpose of networking, exhibiting, and performing their lastest piece!
Tickets are expected to sell out fast so! Be sure to grab your tickets asap, and register for your chance to win one of the valuable prizes during the night!
This is an amazing opportunity plugged in and build new networks while promoting your business,
Don't miss this awesome opportunity for promote your business. Please submit you interest in vending at our event Godartbasel@gmail.com to apply. Securing an RSVP via eventbrite will not serve as an application. Limited spots available to apply fast!