About this Event
New Orleans Airlift brings together Martín Perna and Mike Dillon with their band mates and friends for a night of musical community and communication in the Music Box Village.
Call and Response is the earliest form of musicianship and language, and the first way most people teach and learn. In a nod to this deep human expression, Martín Perna, bandleader and founder of Antibalas and an original member of Sharon Jones and the Dap Kings, will lead fellow musicians and our audience through the musical traditions of giving and receiving, and of inventing and reinterpreting. To bring this experience to life, Mike Dillon returns to the Music Box Village with his dynamic and beautifully boisterous Punk Rock Percussion Consortium (featuring Benny Divine (Benni), Logan Schutts (Batebunda/Kumasi Afrobeat), Marion Tortorich (fmr. Sweet Crude) and more!) to share their melodic bombast with guitarists Tim James and Raja Kassis (Antibalas/Toubab Krewe), using call and response as the foundation for expression and improvisation on the unique "musical houses" of the Music Box Village!
Punk Rock Percussion Consortium Members: Brady Blade / Daria Dzurik / Paul Thibodeaux / G Maxwell / Benny Divine (Benni) / Michael Gourdin / Stephen Montalvo / Otto Schrang / Marion Tortorich (fmr. Sweet Crude) / Logan Schutts (Batebunda & Kumasi Afrobeat Orchestra) and additional musicians still to come.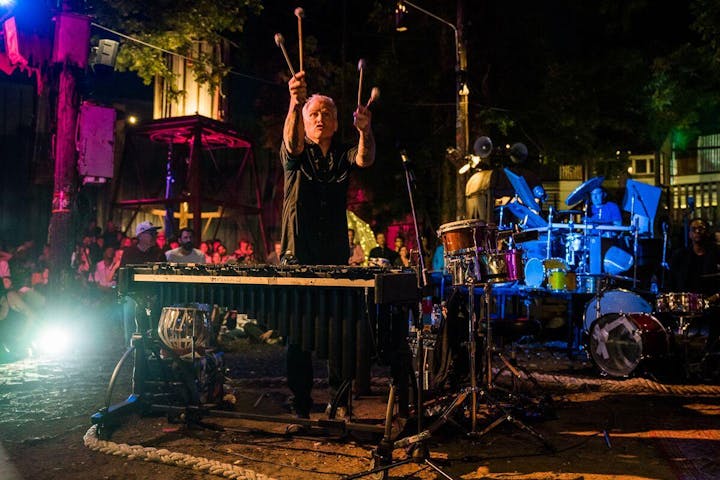 Martín Perna is a multi-instrumentalist, composer and educator, and the founder and bandleader of Antibalas and Ocote Soul Sounds and a founding member of Sharon Jones and the Dap Kings. He has served as musical director at Carnegie Hall for the music of Paul Simon, David Byrne/Talking Heads, and Aretha Franklin and has recorded/performed with with TV on the Radio, Angelique Kidjo, Santigold, Alabama Shakes, The Roots, Mark Ronson, Medeski Martin and Wood, and a universe of others. He has taught masterclasses and workshops around the world and recently served on the faculty of African American Studies at Pennsylvania State University. Music is his sanctuary.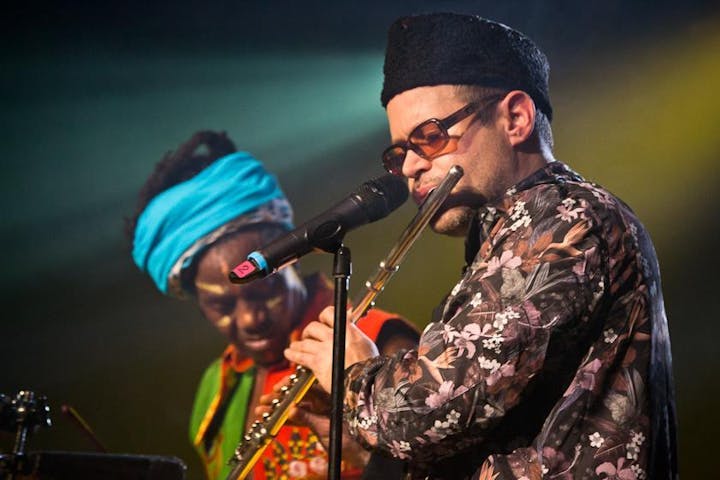 ABOUT NEW ORLEANS AIRLIFT & THE MUSIC BOX VILLAGE
New Orleans Airlift is an artist-driven organization established in 2009, whose mission is to collaborate to inspire wonder, connect communities, and foster opportunities through the creation of experimental public artworks. Its flagship project, the Music Box Village, is a permanent installation of "musical architecture" that serves as a one-of-a-kind site for collaboration between New Orleans artists and artists across the world. More than a venue, the Music Box Village is an engine of possibilities, and a mechanism for growth as performers stretch their capabilities through creative residency.
Doors 7:00PM, Show 8:00PM
Music Box Village: 4557 N. Rampart Street, New Orleans LA 70117
More Info: musicboxvillage.com // neworleansairlift.org
Performers
Date and Time
Location