Description
We are so PUMPED to kick off our very first triangle session, showcasing womxn-led bands and projects from around the UK and beyond. Curated by London-based band, 10:32, triangle is all about creating a platform and a community space for bad-ass feminine energy to be shared and celebrated through art and music.
triangle 1 artists:
CALL ME UNIQUE
MARGOT
+ 10:32

Other artists to be announced soon!
Each event has 3 price points, so you can pay what you can afford to help support your local community of artists. And if an entry fee is not quite manageable at the moment (don't worry - we get it!) then drop us a line and we will see what we can do so that you can still attend! If you want to be there, we want to help you make it happen.
Please note our new date: Wednesday 29 May x

JOIN OUR FACEBOOK EVENT HERE, FOR ARTIST LINKS + UPDATES:
https://www.facebook.com/events/300065654001668/
meet our artists...
CALL ME UNIQUE - @callmeunique :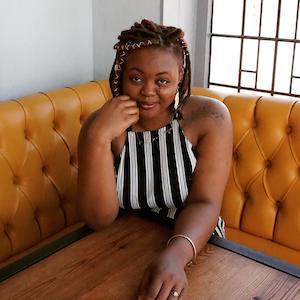 Birmingham-based singer / songwriter & guitarist, Call Me Unique, infuses the sounds of jazz, soul, futurebeats, and scat-singing. Influenced by the sounds of Lauryn Hill, Ed Sheeran, Ella Fitzgerald & Lisa "Left-Eye" Lopes. Renowned for her love of scatting and eclectic performance approach, her vibe truly is "unique". Call Me Unique has graced the stages of UK festivals such as Glastonbury, Latitude, Strawberry Fields Festival, Secret Garden Party, Mostly Jazz Fest, Simmer Down, Oxjam and many more within Europe including: Művészetek Volgye Fesztival (Kapolcs, Hungary), JazzPiknik (Paloznak, Hungary), Budapest Essentials and many more.

MARGOT - @margotmool: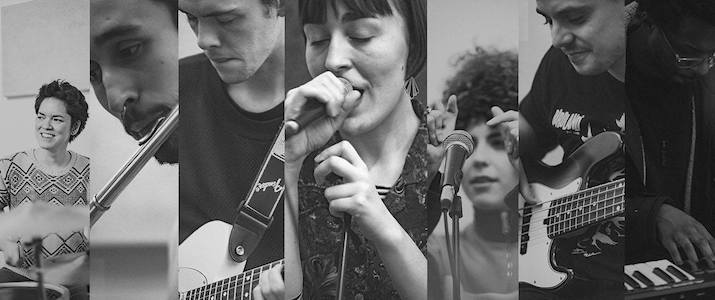 Margot combine elements of neo-soul, hip-hop and funk, brimming with positive energy. The music features compositions from vocalist margotmool, and it is lovingly crafted with the eclectic mix of musicians who form the project.
and your hosts...
10:32 - @1032music / @lovefrombridget :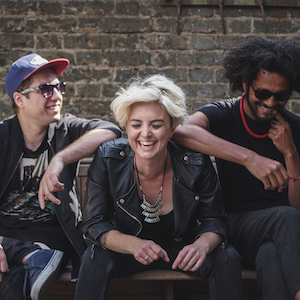 10:32 is the new project from London-based artist, Bridget Walsh, featuring Lyle Barton on keys, Radovan Brtko on drums and Digby Lovatt on bass. 2018 saw the band debut at the Isle of Wight Festival, followed by a headline tour of New Zealand, along with studio sessions in the UK, NZ and the USA. For fans of artists including D'Angelo, Hiatus Kaiyote, Kimbra, Tom Misch, Moonchild and more, 10:32's booty-shaking soul-pop explores elements of hiphop, jazz, breakbeat, drum & bass, r&b and neo-soul, but isn't afraid of a hardcore-style breakdown, or an extended synth solo.

Bridget is originally from Aotearoa (NZ), and has been touring with UK bands since 2013, taking the stage at a number of iconic global venues and festivals, including Glastonbury, Boomtown, Sono Centrum, Latitude, Estragon Club, Subsonic and the Edinburgh Fringe. Lyle is a Guildhall Jazz grad, who's playing with emerging UK artists including Poppy Ajudha and Emma-Jean Thackray. Radovan is originally from Slovakia, where he started touring with bands in his early teens, and Digby performs around the world with artists including James Vickery, Sody and Kelis.

@lovefrombridget + @theloniousfab + @radovanbrtkomusic + @digbylovatt