Description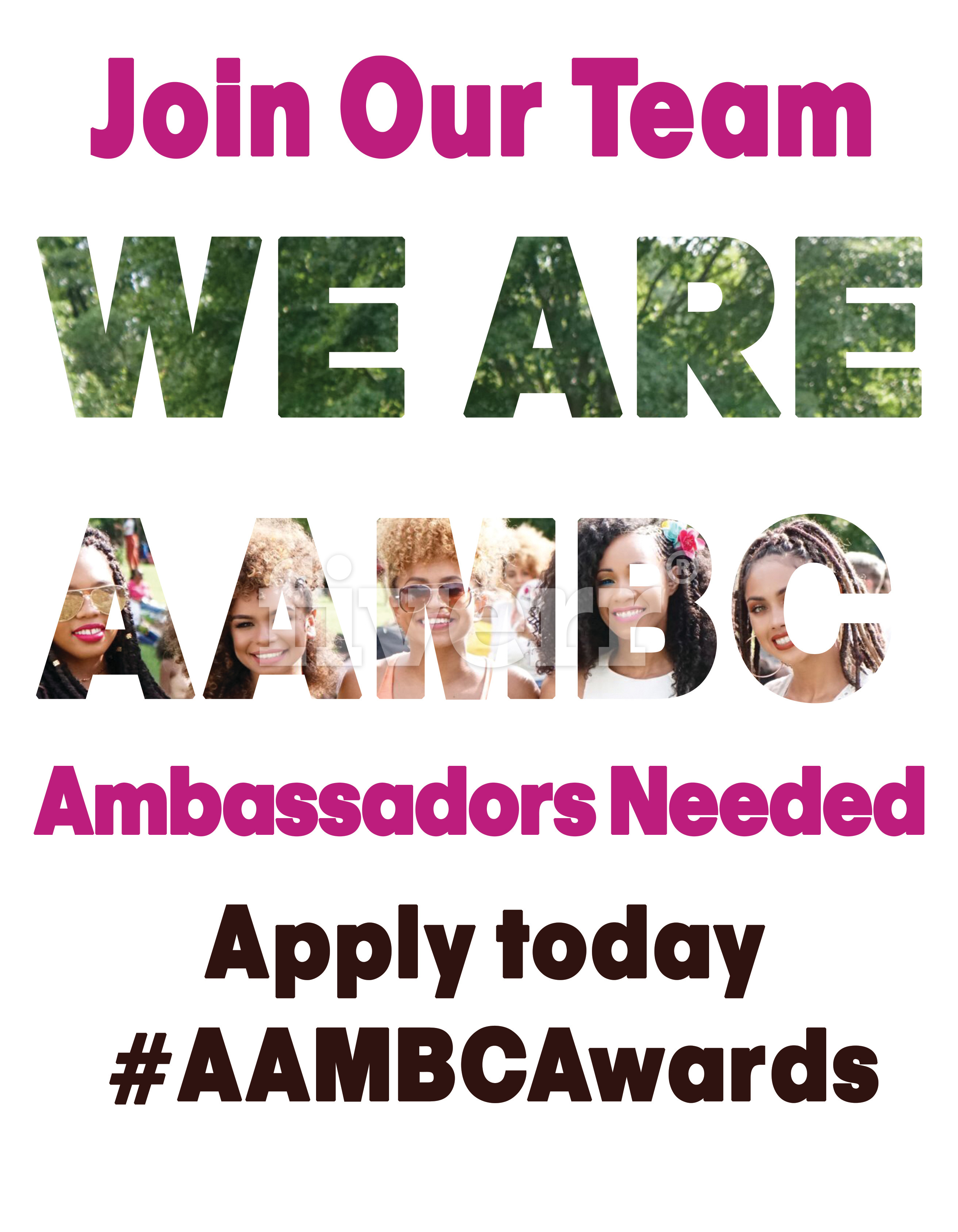 We are committed to igniting change and building up communities through our hard work and dedication to our creatives and readers. AAMBC Inc. creates life-changing opportunities for writers and continues to inspire champions of change every day.
Through our brand ambassador program, we are focused on fostering mutually beneficial relationships with bloggers and influencers who are devoted to what our brand represents: developing resources for writers, building libraries for our schools, creating more avenues for us to create and be successful at it, and economic empowerment. Our goal is to promote our mission through positive working relationships and create content and events that encourages others to participate in this type of meaningful weekend of events.
We encourage anyone who believes in our mission, loves our culture, and thinks they would be a good match with AAMBC Inc. to
apply
to the brand ambassador program.
Join our tribe of culture lovers and literary enthusiasts to help make Black Writers Weekend 2019 a HUGE success!
Learn more about Black Writers Weekend
here.