Description

The fifth annual Calistoga Harvest Table® event will be held Sunday, Sept. 9, 2018 under the harvest moon. In celebration of a plentiful harvest season, 12 local restaurants and 40-plus wineries will welcome visitors and locals to 1,000 feet of tables in the center of the city's picturesque downtown. Calistoga AVA wines will be available for purchase by glass or bottle. A portion of every ticket sale will benefit Calistoga Cares (CAN-V – Community Action of Napa Valley) food bank. Frequently asked questions.
Price includes tax and gratuity. Wine and beer are an additional purchase.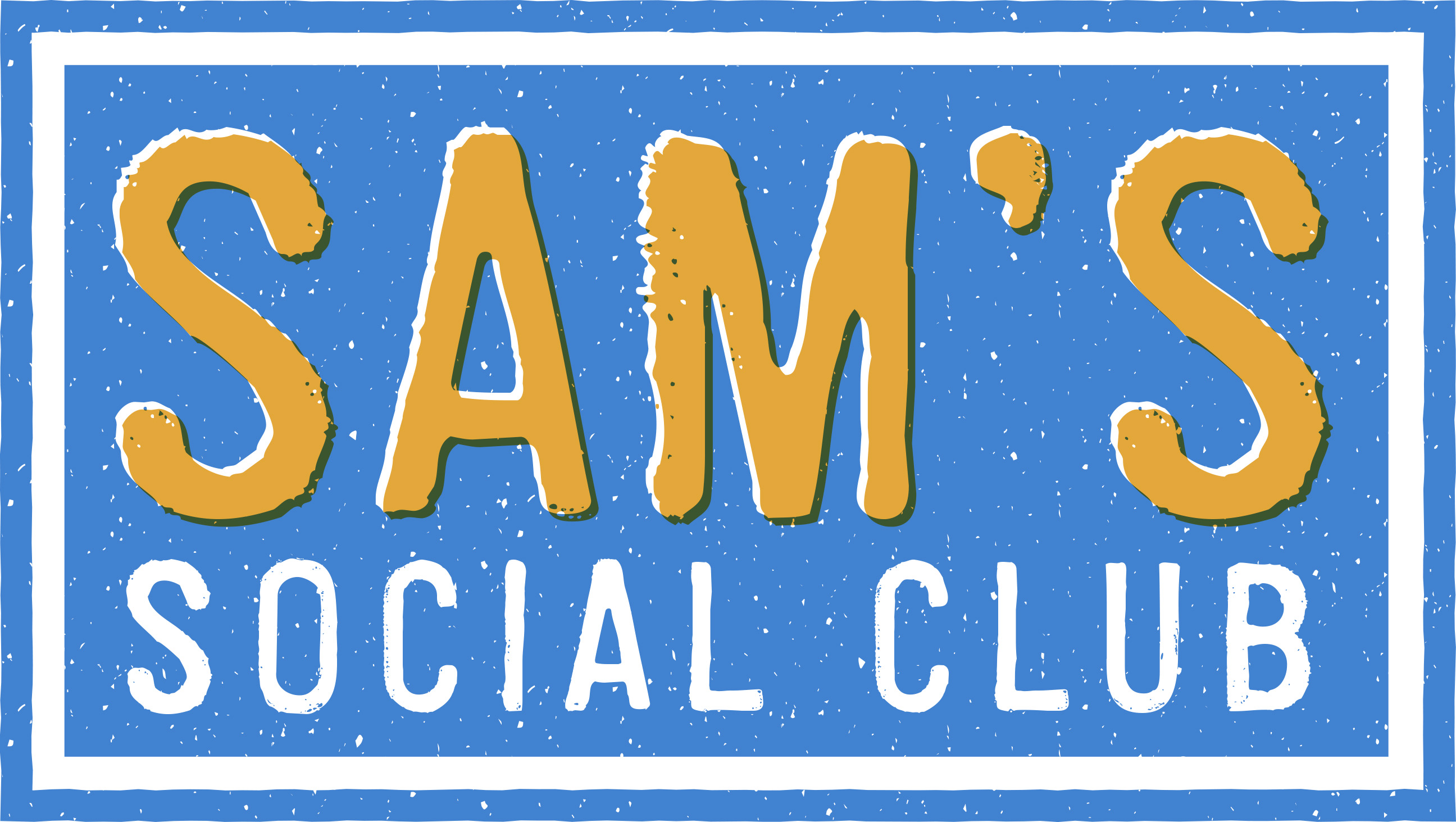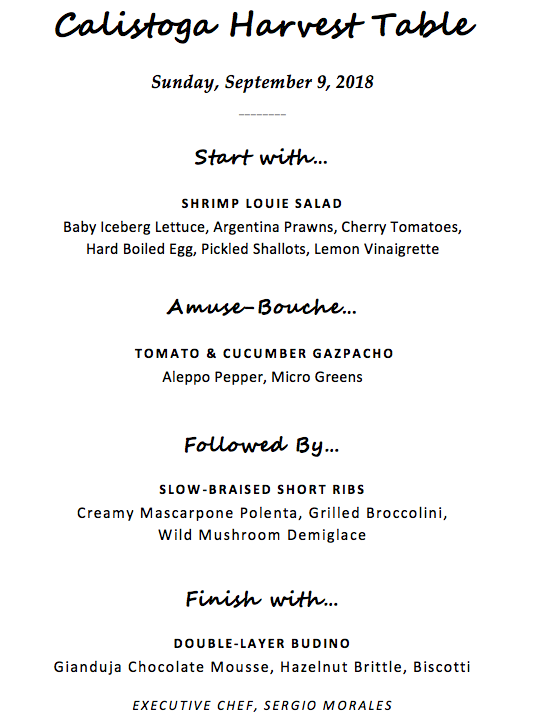 IMPORTANT…..Time Saving Tip! If you are purchasing multiple tickets at one restaurant, simply fill out your information on the first ticket, then for each subsequent ticket select "Ticket #1" in the "Copy data from:" drop-down menu. This will copy your name, email address, etc to each additional ticket you are purchasing, allowing you to proceed quickly to check out.
Once you have completed the purchase of your tickets, it is important that you click the blue "Go To My Tickets" button and edit your tickets with accurate name, email address and dietary restriction (if applicable) for each member of your party.