Location
Solage Calistoga
755 Silverado Trail
Calistoga, CA 94515
Description
**SOLD OUT**
FRIDAY, APRIL 21, 2017
Winery Dinner. Please join us for a delicious farm to table dinner featuring the bounty of Spring perfectly paired with the incredible wines Kenefick Ranch, Fairwinds Estates and Canard Vineyard. You will have an opportunity to meet and hear from all three winemakers and learn why Calistoga is the home to so many great wines in Napa Valley. Dinner will take place it the cave at Fairwinds and will truly be an unforgettable evening. Friday, April 21, 2017, 6:00pm to 9:00pm
$95 per person **SOLD OUT**
---
SATURDAY, APRIL 22, 2017

$95 per person
The Grand Tasting. Join Solbar Executive Chef Massimo Falsini and the Calistoga Winegrowers for this annual outdoor wine-lover's pilgrimage featuring live music and samplings from 40 of Calistoga's premiere wineries paired with tastings from the Solbar kitchen Saturday, April 22, 2017, 2:00 - 6:00p.m.
Solage Calistoga provides an elegant backdrop to showcase the world class wines from 40+ Calistoga wineries and the incredible food from Solbar's Executive Chef Massimo Falsini. Small bites and live cooking stations will complement the wines being poured.
Executive Chef Massimo Falsini will host the program's "Grand Tasting" event on Saturday evening, with savory small bites and live cooking stations featuring locally-grown seasonal ingredients.
In an area of Northern California renowned for culinary creativity and unique wines, the food and wine-filled weekend will boast world-class cuisine, distinct regional wines, and live entertainment. Participating Calistoga wineries will include 2880, Amici Cellars, August Briggs Winery, Baldacci Vineyards, Barlow Vineyards, Bennett Lane Winery, Bragg Vineyards, Canard Vineyard, Chateau de Vie, Chateau Montelena, Clos Pegase, Coquerel Family Estate Wines, Davis Estates, Dutch Henry, Envy Wines, Fairwinds Estate Winery, Harris Estate Vineyards, Hindsight Vineyards, Huge Bear Wines, Jack Brooks Vineyard, Jax Vineyards, Jericho Canyon Vineyard, Jones Family Vineyards, Kenefick Ranch Vineyards, Knighton Family Vineyards, La Sirena, Laura Michael Wines, Next Door Wines, Olabisi, Phifer Pavitt Wine, Poggi Wines, Sebright Cellars, Shypoke, Storybook Mountain Vineyards, Summers Estate Winery, Switchback Ridge, Tofanelli Wines, Tom Eddy Winery, T-Vine, Twomey Cellars, Vermeil Wines, Voros Cellars, Weppler Vineyards, while participating local chefs and vendors will include Gustavo Rios of Evangeline, Nick Montanez of Calistoga Inn and Brewery, Idan Sandoval from All Season's Bistro, Reylon Agustin with Rosewood Sand Hill, Bryan Moscatello from Calistoga Ranch, an Auberge Resort, James Richmond with Veraison, Gina Carlin of Regina's Heavenly Treats and Jamie Anzalone of Calistoga Olive Oil. Additional participating chefs will be announced in the coming months.
For the ultimate experience, book the Calistoga Food and Wine overnight package at the Forbes Five-Star Solage Resort. Tickets included. Details available solage.aubergeresorts.com/packages.
#calistogafoodandwine17
---
---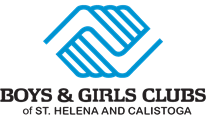 Portion of event proceeds go to the Boys and Girls Club of St. Helena and Calistoga
---
---
For additional information, please visit www.calistogafoodandwine.com. Please contact whitney.stern@aubergeresorts.com with any questions.
Must be 21 years or older to attend. Sorry, no refunds.