California's Liquid Gold: Brewing and Winemaking in the Golden State
Description
Center for California Studies, Sacramento State
26th Annual Envisioning California Conference
California's Liquid Gold: Brewing and Winemaking in the Golden State
Friday, October 2, 2015
Tsakopoulos Library Galleria, 828 I Street, Sacramento
We invite you to join us for a full day of exploring California through the wine and beer industries. The day will include engaging panel discussions on recent trends in brewing and winemaking, current policy implications, and possible future developments in the industry. It will also provide an opportunity to talk directly with California winemakers and brewers and join a broader conversation about California's liquid gold.
The day will also include Lunch Keynote Addresses by Amelia Morán Ceja, President, Ceja Vineyards and Natalie Cilurzo, Co-Owner/President, Russian River Brewing Company; a buffet lunch catered by Amador County chef, Beth Sogaard; and an afternoon reception with samples served by California winemakers and brewers.
Schedule of Events



8:00 - 8:30 a.m. Coffee, Registration and Welcome
8:45 - 10:15 a.m. Panels 1 & 2
Panel 1: California's Wine and Beer Industries: Manufactured Locally, Consumed Globally
Panel 2: The Business of Craft Brewing
10:30 a.m. - Noon Panels 3 & 4
Panel 3: Looking to the Future: Water Conservation and Sustainability in California's Wineries & Breweries
Panel 4: Women of Wine
Noon - 1:30 p.m. Buffet Lunch catered by Amador County chef, Beth Sogaard and Keynote Addressesby Amelia Morán Ceja, President, Ceja Vineyards and Natalie Cilurzo, Co-Owner/President, Russian River Brewing Company
1:45 - 3:15 p.m. Panels 5 & 6
Panel 5: Beer and Wine as Ingredients for the California Lifestyle
Panel 6: The Frontier of Fermentation: Wine and Beer Making in California History
3:15 - 4:30 p.m. Reception with samples provided by California breweries and wineries including Acquiesce Winery, Esterlina Vineyards, Merlo Family Vineyards, Scott Harvey Wines, Drake's Brewing Co., Sudwerk Brewery, and Track 7 Brewing Co.

Panelists include:
Lori Ajax, Chief Deputy Director, California Department of Alcoholic Beverage Control
Charles Bamforth, Master Brewer, Department of Food Science and Technology, UC Davis
Ed Carroll, State Historian, Office of Historic Preservation, California State Parks
Cheri Chastain, Sustainability Manager, Sierra Nevada Brewing Co.
Michael Dunne, Wine Reviewer, Sacramento Bee
Noreen Evans, Former California State Senator
Quinn Gardner, Co-Founder & CEO, Sactown Union Brewery
Lucia Albino Gilbert, Professor of Psychology and Director of the CA Women Winemakers Project, Santa Clara University
Ryan Graham, Brewmaster, Track 7 Brewing
Scott Harvey, Owner, Scott Harvey Wines
Allison Jordan, Executive Director, California Sustainable Winegrowing Alliance
James A. Kennedy, Professor and Chair, Department of Viticulture and Enology, Fresno State
James T. Lapsley, Adjunt Assoc. Professor, Department of Viticulture & Enology, UC Davis
Michael J. Lewis, Professor Emeritus, Academic Director of Brewing Programs, UC Davis
Tom McCormick, Executive Director, California Craft Brewers Association
J-E Paino, Owner, Ruhstaller Brewing Company
Dean Peckham, Partner, United Hop Farm of Yuba City
Rick Pickering, Chief Executive Officer, California Exposition & State Fair
Karen Ross, Secretary, California Department of Food & Agriculture
Linda Reiff, President and CEO, Napa Valley Vintners Assoc.
Greg Shaw, Department Chair & Associate Professor, Dept. of Recreation, Park & Tourism Administration, Sacramento State
Stephen Sterling, Vice President Marketing & Sales, Esterlina Vineyards and Winery & Adjunct Professor Wine Business Institute, Sonoma State University
Susan Tipton, Owner/Winemaker, Acquiesce Winery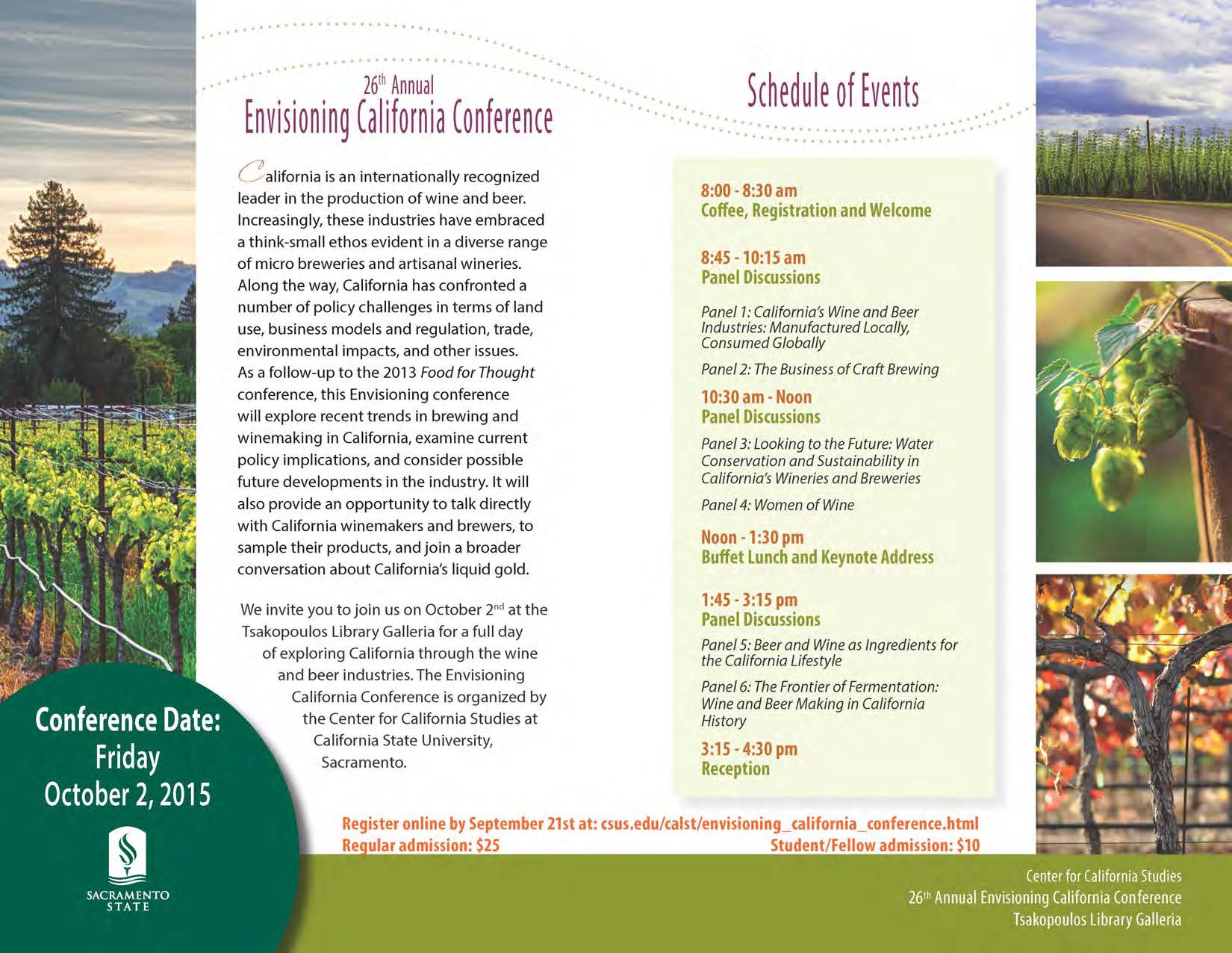 Breweries & Wineries participating in the conference: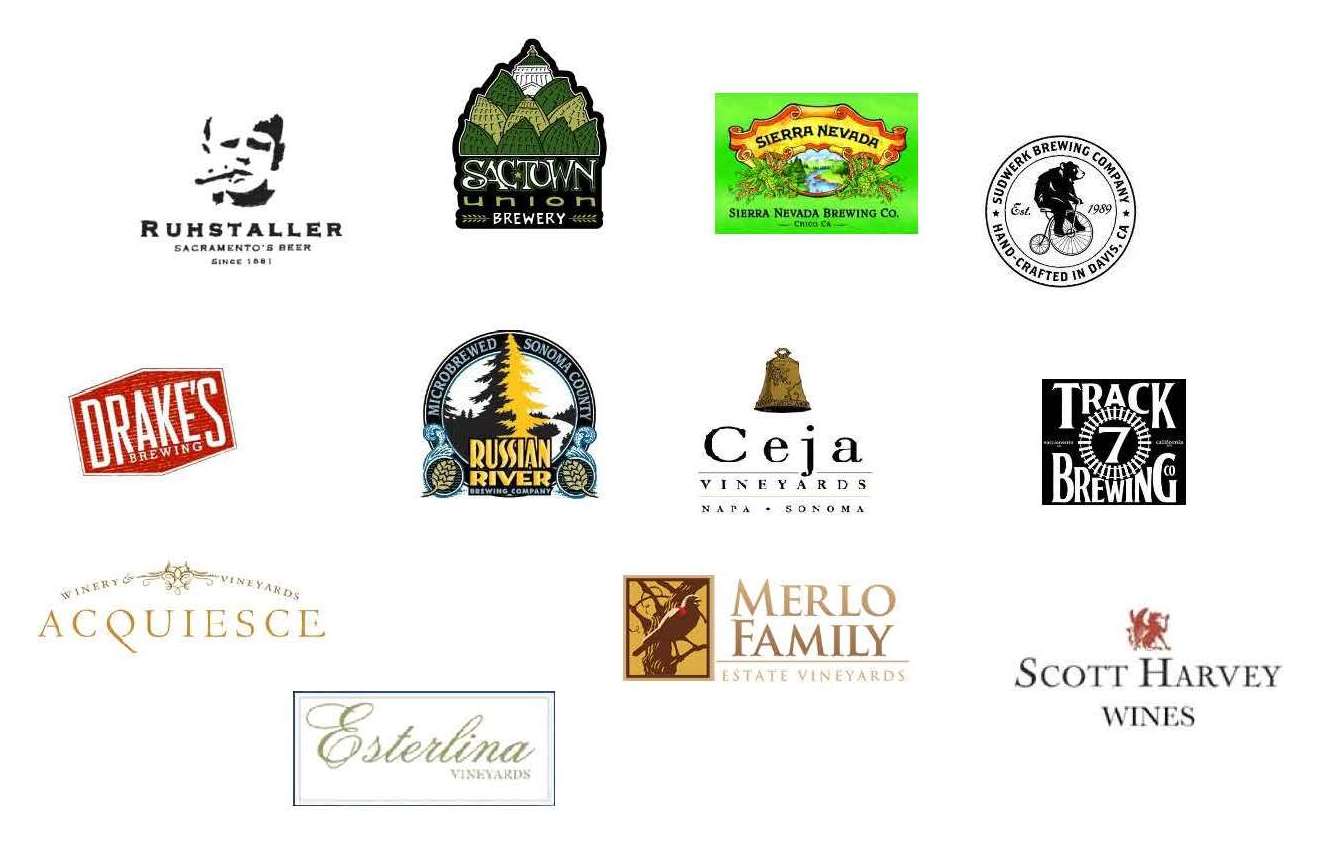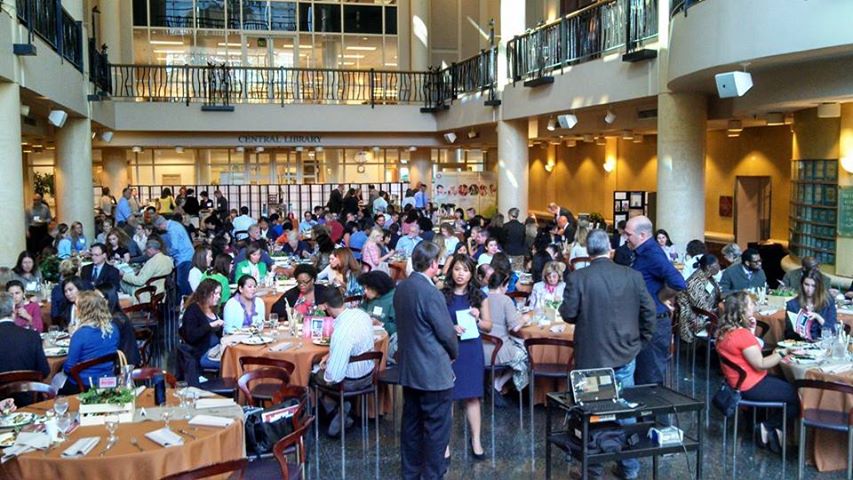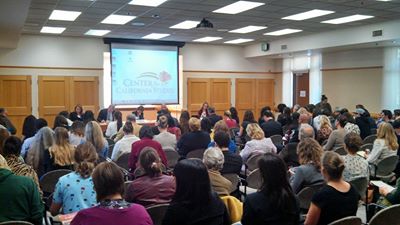 Organizer of California's Liquid Gold: Brewing and Winemaking in the Golden State