Location
Doubletree by Hilton
100 The City Dr S
Orange, CA 92868
Description
Southern California's Blockbuster Distressed Mortgage & Private Lending Expo is taking place on Saturday & Sunday SEPTEMBER 16-17, 2017 in beautiful Orange County California!
Spend two days with industry professionals to learn all of the in's and out's of the 'Paper' business. We will have panels and speakers covering everything from non-performing loans to creating 'Partials' to originating your own loans or seller financed notes and performing loans.
The time has never been better to learn to become a lender. Whether you have your own capital or not, there are literally trillions of dollars looking for safe real estate secured investments offering above average returns. We will teach you the tricks on where to find the money and how to structure the deals.
Come network directly with a community of active portfolio managers, note buyers and sellers, note brokers, and highly rated industry vendors.
Come mix and mingle with both experienced and new investors from Southern California and beyond!
Here are some of the speakers and panelists for our upcoming EXPO!!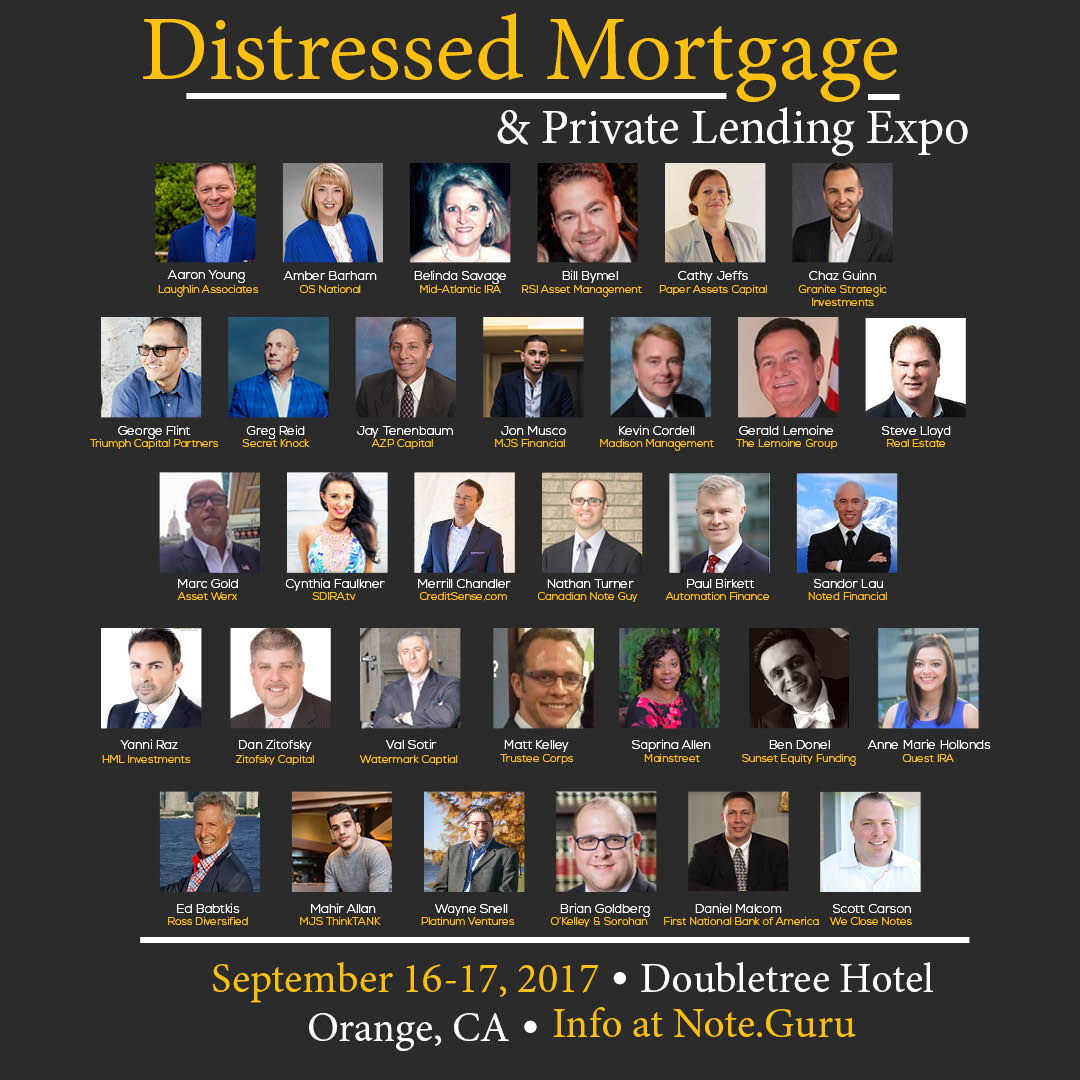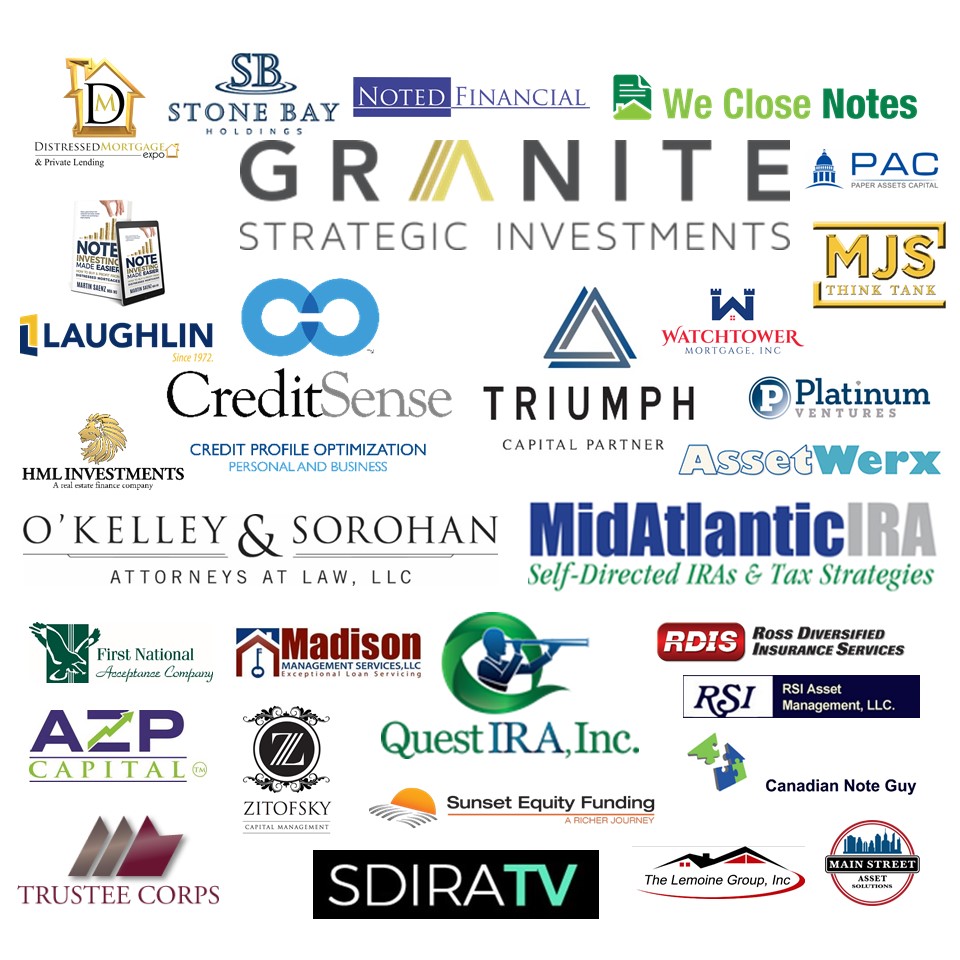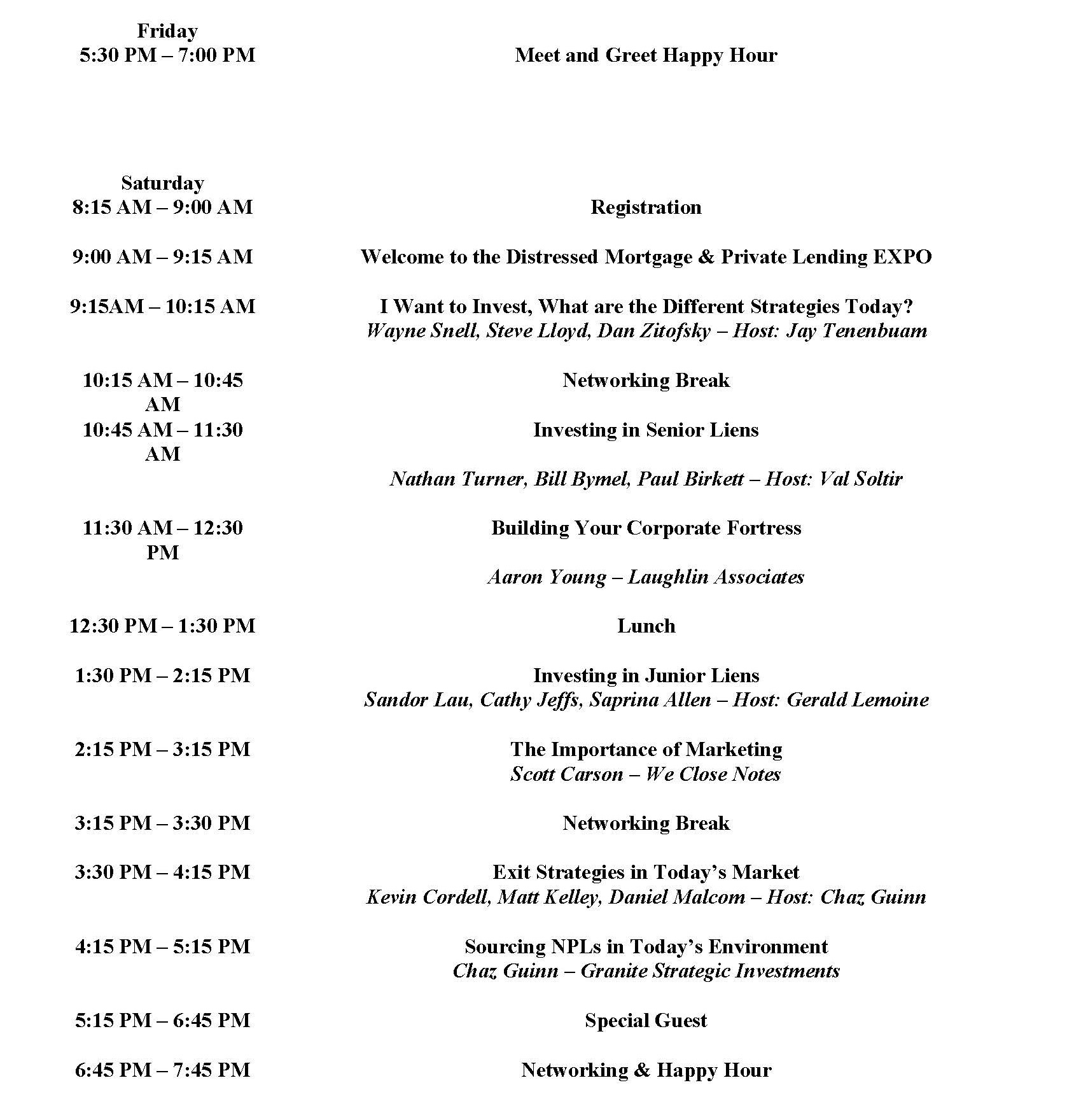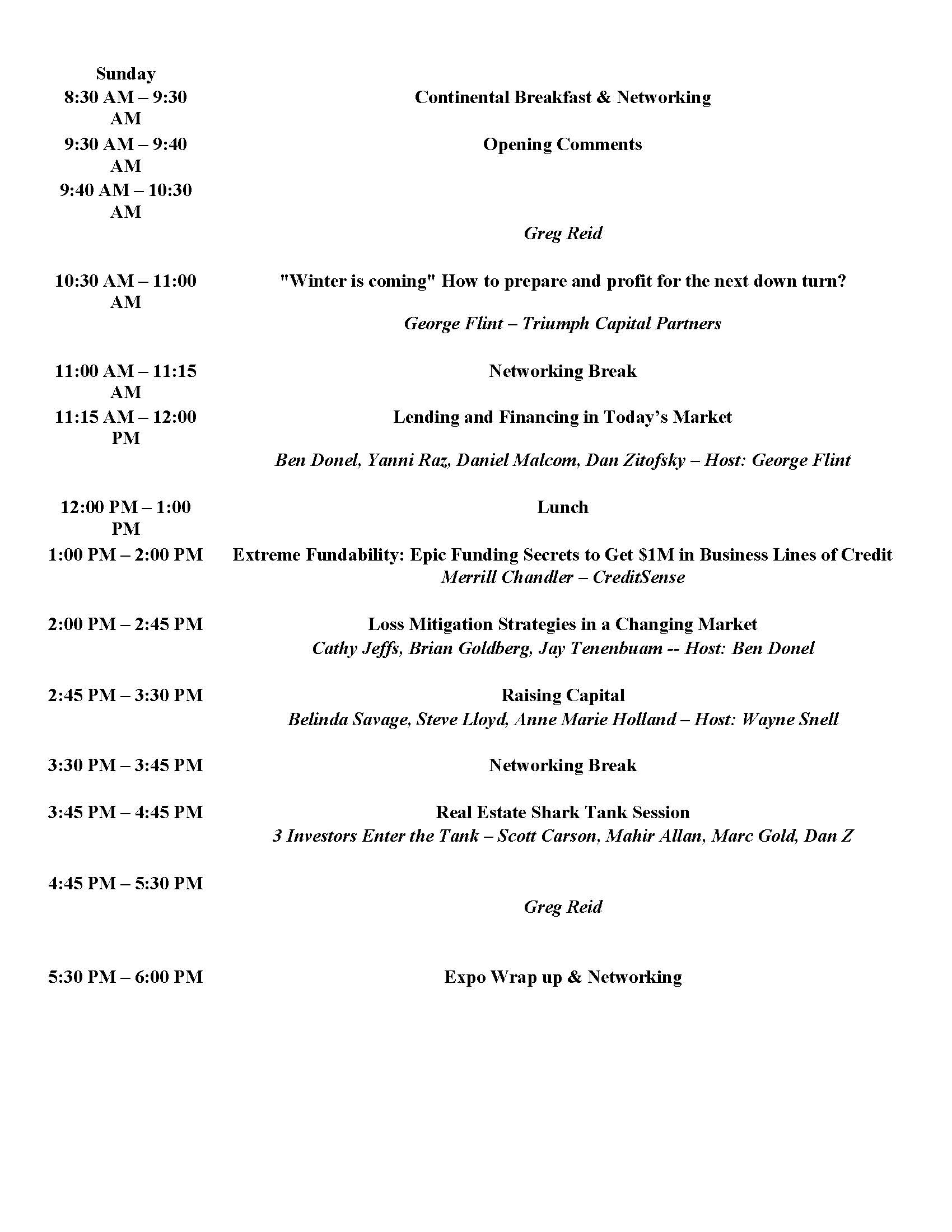 With over 350 people in attendance, you will meet note fund managers and other note sellers, note buyers, note lenders, real estate private lenders and many other vendors and service providers. What more could you ask for?
This event is limited to 350 attendees and it WILL sell out! Price of admission includes a meal on both days and a hosted happy hour!
By purchasing a ticket and attending the expo, you are acknowledging and giving the event organizers your permission, to use any photographs and/or videos taken at the expo for marketing and promotional efforts. It is highly likely that many photos will be shared on various social media sites. If you are a wanted fugitive AND a note investor, you might want to wear a mask of some kind. If you do attend, DO NOT give us a hard time if we take your picture.
We also reserve the right to remove any attendees from the event at managements discretion.
ALL SALES ARE FINAL AND NO REFUNDS WILL BE ISSUED.