Description
The 7th DME - Notes, Lending, & Real Estate Opportunities is taking place on March 8-10, 2019 in beautiful Irvine, CA.
WHEN?
MARCH 8-10 IN IRVINE, CA.
WHY ATTEND?
DME is the nation's #1 event on Real Estate Opportunities. It's the best networking AND educational opportunity. You will meet and network with the top minds in the Real Estate business including active portfolio managers, note buyers and sellers, note brokers, and highly rated industry vendors AND hear from them how to make money in your sleep.
WHAT YOU'LL LEARN:
Non-performing loans.
New Lender Opportunities
Creating "partials"
Originating your own SELLER FINANCED notes
Performing loans.
Non-performing 1st & 2nd liens
Raising private capital
Using self-directed IRAs
Note financing
Servicing & work out strategies for today's market
Becoming a private lender (AKA using OTHER PEOPLE'S MONEY)
SPEAKERS: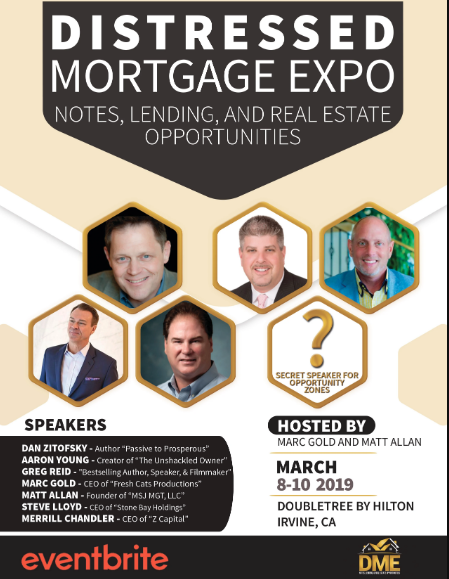 This event is limited to 300 attendees and it ALWAYS sells out!
OPTIONAL NOTES 101 SESSION - 3/8 - 3PM-6PM FRIDAY
REGULAR SESSIONS - 3/9-10 - 8:30AM-6PM SATURDAY & SUNDAY
WHERE?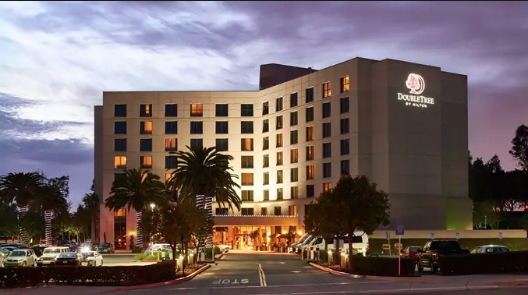 DoubleTree by Hilton
90 Pacifica
Irvine, CA
92618
We've negotiated a great room rate on your behalf! Take advantage of it!
By purchasing a ticket and attending the expo, you are acknowledging and giving the event organizers your permission, to use any photographs and/or videos taken at the expo for marketing and promotional efforts. It is highly likely that many photos will be shared on various social media sites. If you are a wanted fugitive AND a note investor, you might want to wear a mask of some kind. If you do attend, DO NOT give us a hard time if we take your picture. We also reserve the right to remove any attendees from the event at managements discretion.
ALL SALES ARE FINAL AND NO REFUNDS WILL BE ISSUED.