Description


Welcome to California Welsh Terriers 2018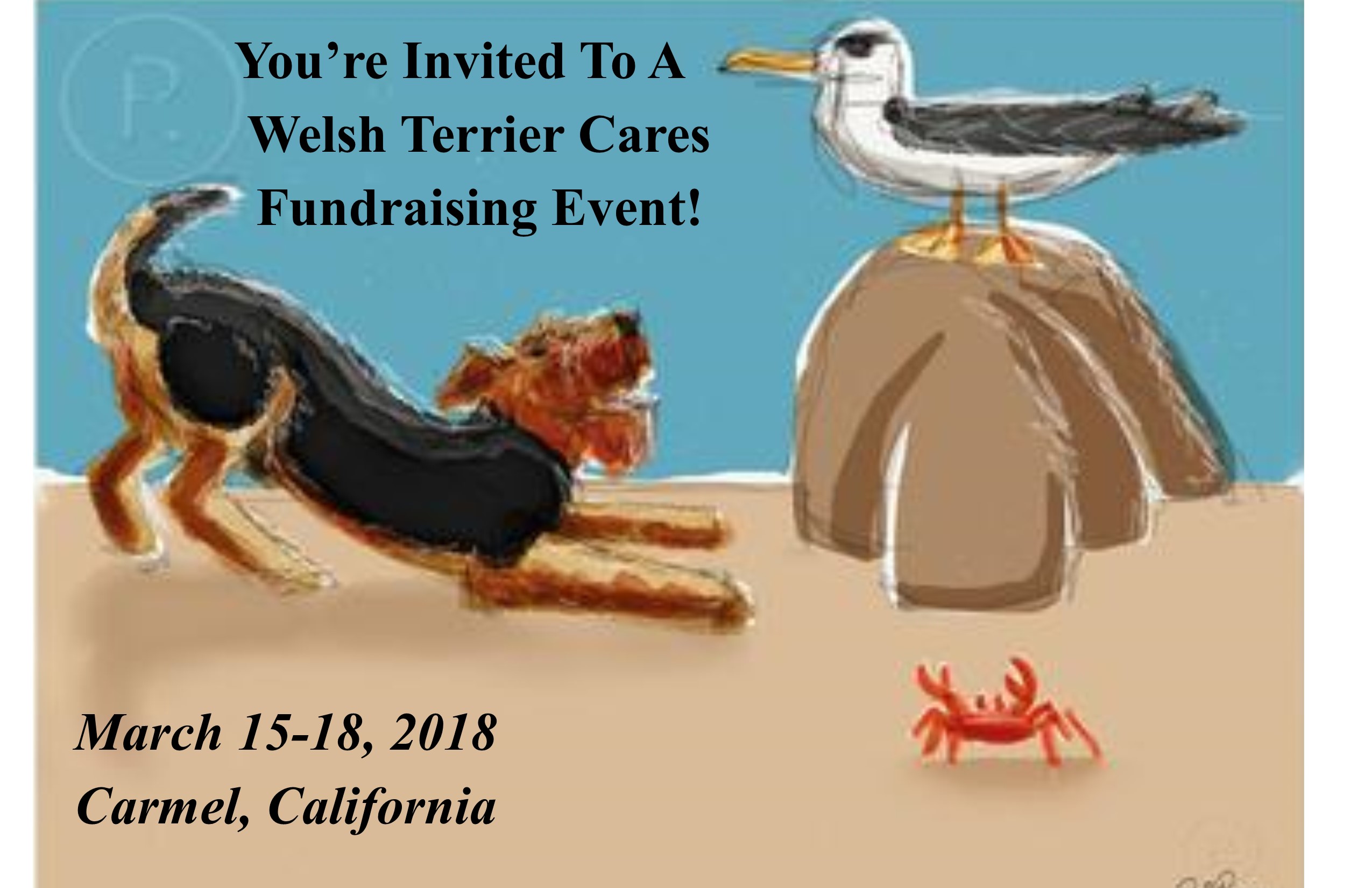 Are you ready for another year of Welsh Terrier fun, frolic, and defiance? We are happy you are considering joining us in 2018, and we look forward to meeting new people, and the return of many others. We hope you come with the purpose of sharing your love,compassion, concern, and financial support for all rescued Welsh Terriers who come to WTCares.
Nationwide, we rescue anywhere from 35 to 50 Welsh Terriers a month. Some come with minor needs and some come with many needs. Having all of our welshies vetted and brought current on all their shots, being spayed/neutered, and medical costs are very costly at times. Hence, this fundraising event. Hopefully you will consider our purpose and come with the idea of supporting our Silent Auction or making a donation to support WTCares.
If it sounds like something for you, then....
....Jump in and join the fun!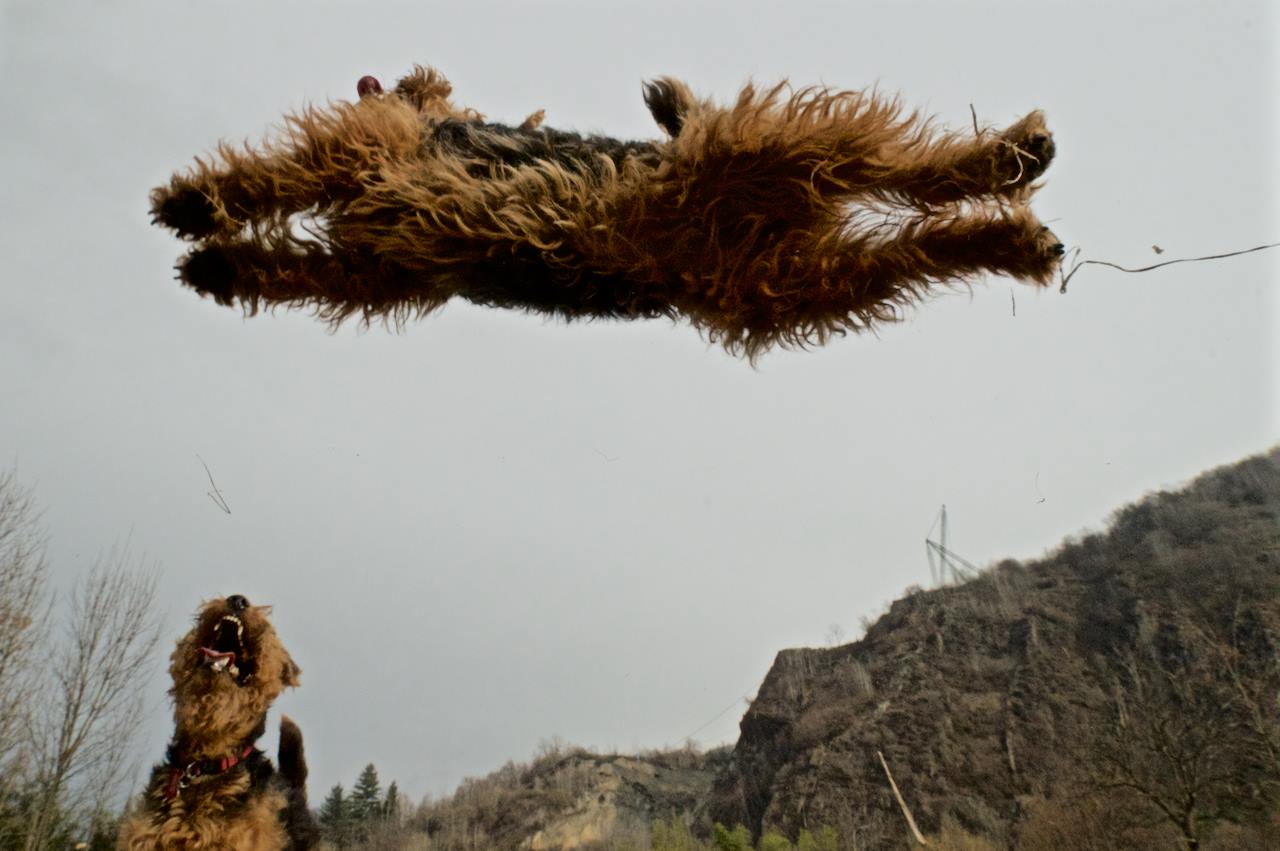 The 3rd annual California Welsh Terrier Event is quickly becoming the Welsh Terrier event of the year in California. We are happy to announce that again we will be staying at the Hofas House Hotel, in the Carmel Village. We have reserved 20 rooms for this event.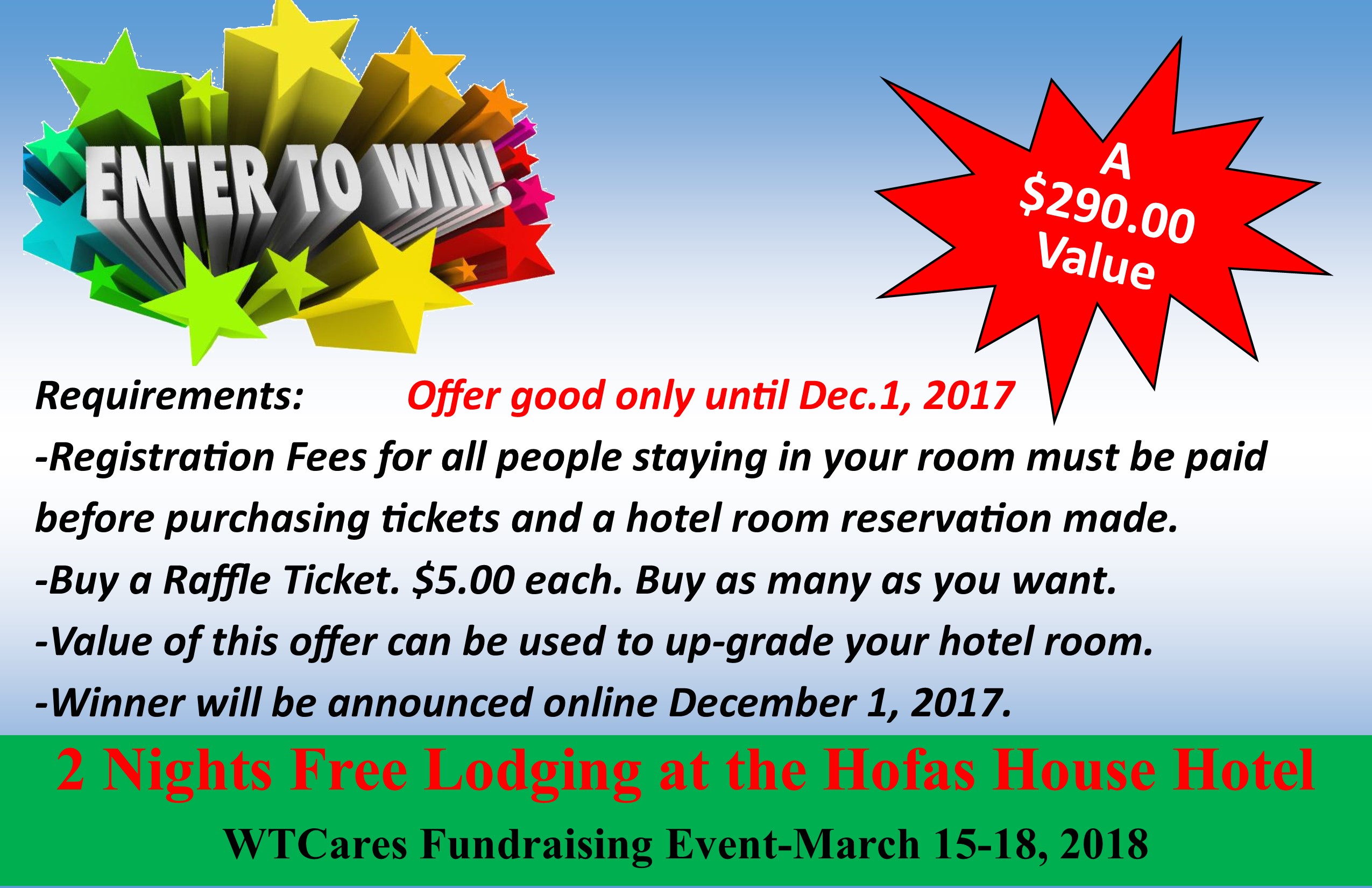 Thursday is our check in day with a planned, "Doggie Cocktail Happy Hour" at Doris Day's Cypress Inn from 4:00 to 6:00PM, followed by dinner there as well. Thursday is now a "Meet and Greet" in the Meeting Room, down by the pool with a "Build A Bar". The Silent Auction will be set up, and its a good time to view and bid on items of interest. In addition a great time to meet all your online friends both humans and Welshies and make long lasting friendships.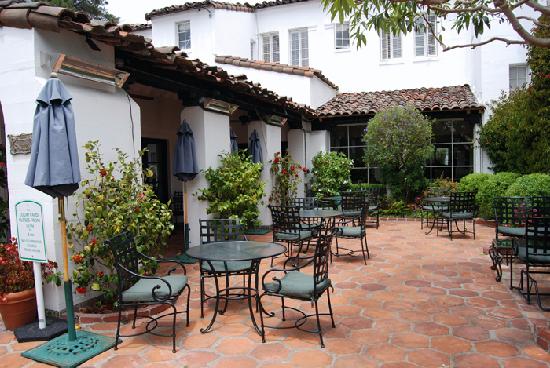 The Carmel Village is well known for its numerous shops; art, clothing, pet stores, restaurants and the unique architectural design of the buildings, all within walking distance of the Hofas House Hotel.
The Hofas House Hotel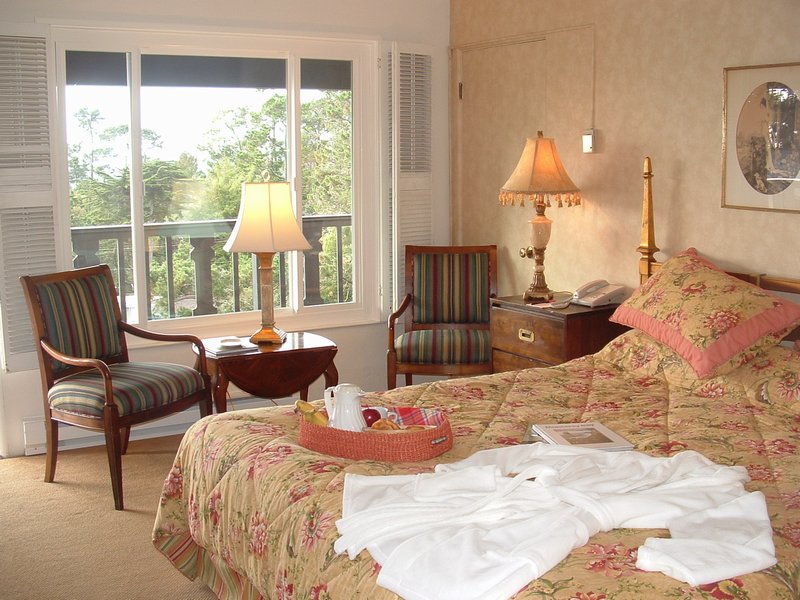 Important hotel booking information: The Hofas House Hotel is excited to welcome us and our Welshies back for the 3rd year as guests and are excited for our event, along with a special rate. To get the special rate you MUST book directly with the hotel. No third room billing .. Dogs must be contained in a crate if you leave your room for any reason. Any destruction done by your dog to hotel property is your responsibility.
Room Rates for 2018:
Single Queen Room - $145 per day
Single King Room with ocean view - $160 per day
Single King Room with private balcony and ocean view - $165
Single room with either a queen or king bed with a twin bed and kitchen - $175
Single room with two queen beds - $195
The above prices do not include tax. Prices include a continental breakfast, that will be available in the Meeting Room, WIFI and parking. The dog fee is $25 per day. We will have a 7 day cancellation in place and a two night minimum since it is a weekend
---
---
---
---
---
---
NOTE: Everyone staying in your room is required to pay the registration fee for our event in order to take advantage of our special room rates and the expense of putting on this event. Once your online registration is complete, we will notify the hotel how many guests are registered for your room. If you bring more people than what your registration fees show, you will need to pay for any additional people (via PayPal) before you register at the hotel with our special pricing. In addition they will not be issued a wrist ban that allows them into the Meeting Room. There are no refunds.
---
---
We are very excited to be welcomed back at The Hofas House Hotel for the 3rd year. We are allowed to take the dogs everywhere within the hotel, but dogs must be on a lease at all times. All dogs can join us in the Meeting Room and around the pool. However, they are not allowed in the pool.
Agenda for Thursday, March 15, 2018
Pick-up your gift bag in the Meeting Room

Turn in your liquor for the "Build-a-Bar "

Volunteer to work one event during the weekend (it's all paws on deck this year) Sign up sheets will be on the table in the meeting room.

Peruse the silent auction table and place a bid or two.

Get your name tag with your gift bag. Please wear your name tags all weekend so that hotel staff and event organizers know you are part of our group. For the security of our auction donations, you will be given a wrist band to wear for the duration of the weekend. This wrist band is not removable before the event is over. It can only be removed by cutting it off. No one will be admitted into the Meeting Room or any event without a wrist ban on.

We will leave for the Cypress Inn at 4:00PM for the Doggy Cocktail Happyhour and Dinner that evening.

The meeting room will be open until 10:00 PM after dinner so come on down for a night cap!
Agenda for Friday, March 16, 2018

If you checked in late Thursday night, please just follow the procedure from then.
*Breakfast on your own. Better yet, form a group to go with you.
10:00AM Welshie Beach Day!
Located at the end of Ocean Avenue. Usually plenty of parking. Remember it is all down hill from the hotel and its a climb back to the hotel, if you choose to walk, about a mile.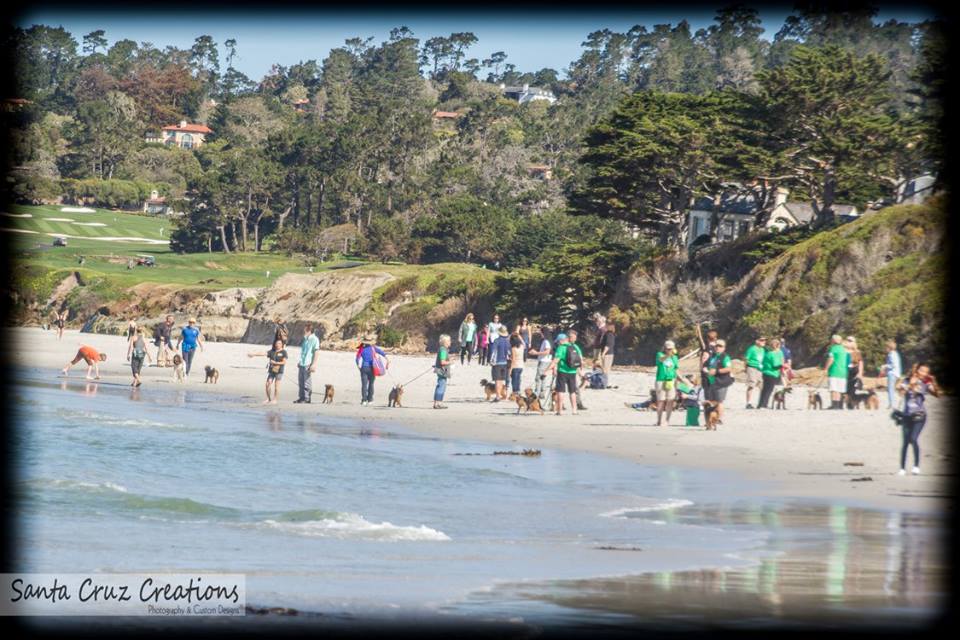 The beach is a dog friendly beach and they are welcome to be off-leash. However, many other dogs will be there, and if your Welshe does not respond to voice recall, it's better to keep them on a leash. We will stay at the beach until 12:00PM. After two hours there, your Welshie will be ready for down time. A great time to crate them in the room and go out for lunch, but keep in mind that dogs are welcome into most eateries.
3:00PM Build A Bar Opens. A wonderful time to come down to the Meeting Room and meet new Welshies and their humans. At this time we will have a short group meeting and we request everyone be in there.
5:00 PM Dinner.We will leave at 5:00PM and head down to "Forge in the Forrest" for Dinner".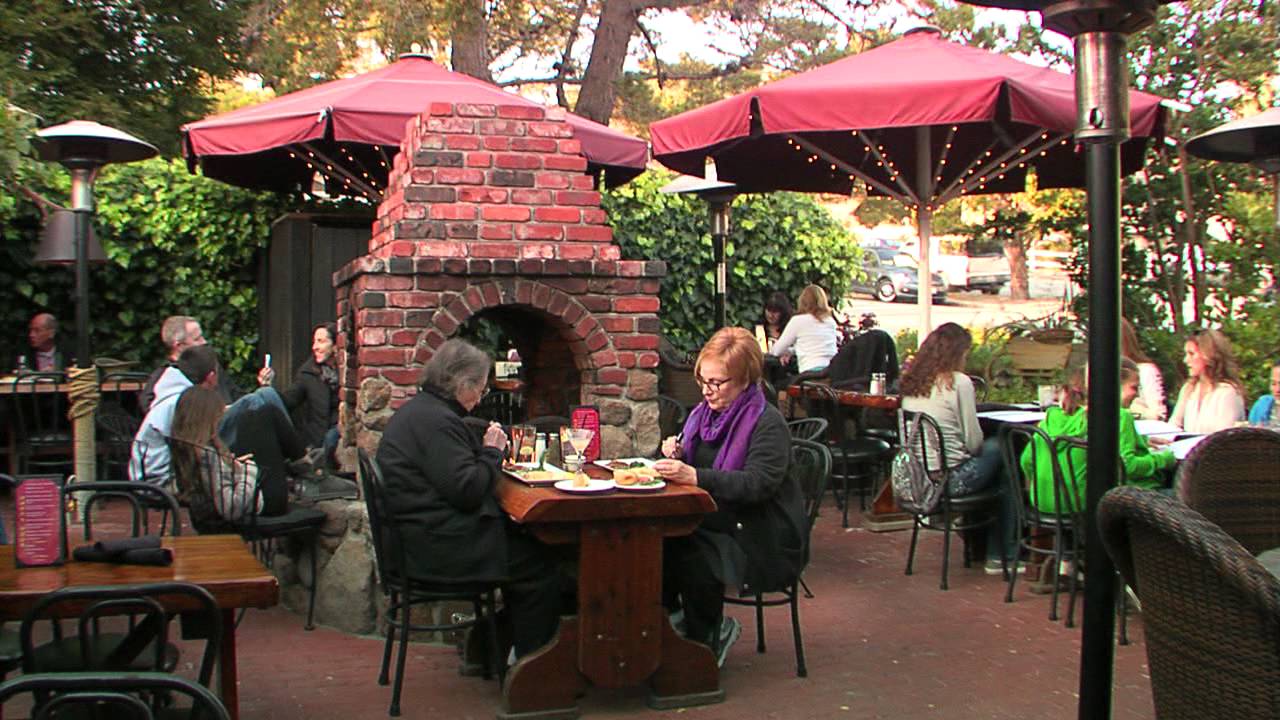 After dinner, come back to the Meeting Room for a cocktail or just to visit until 10:00PM and bid on the auction items. The Meeting Room closes at this time as does the pool area.
If you continue to socialize after this time you need to do it in your room. The hotel does not want its other guests disturbed by loud outside noise, this includes the balcony you may have with your room.
Agenda for Saturday, March 17, 2018
A BIG, BIG day for our Welshies!
Breakfast on your own and the chance to explore Carmel shops.
1:00PM Welshie Costume Contest Event
A very popular and fun event for everyone. Plan your costumes early and get your welshies used to wearing them prior to this event. There is a 1st place prize for, Best Costume", and an honorable mention for the runner up.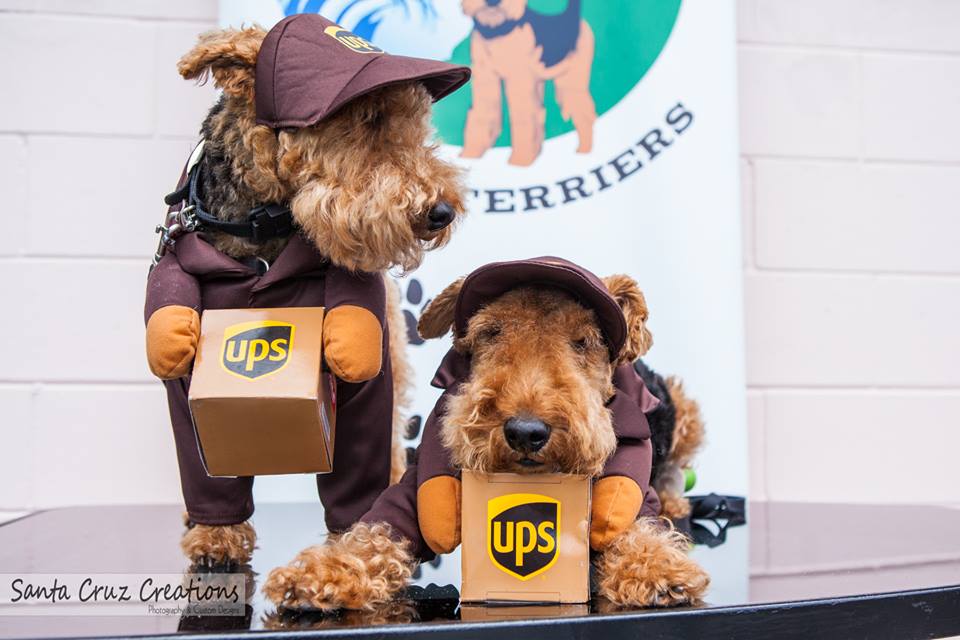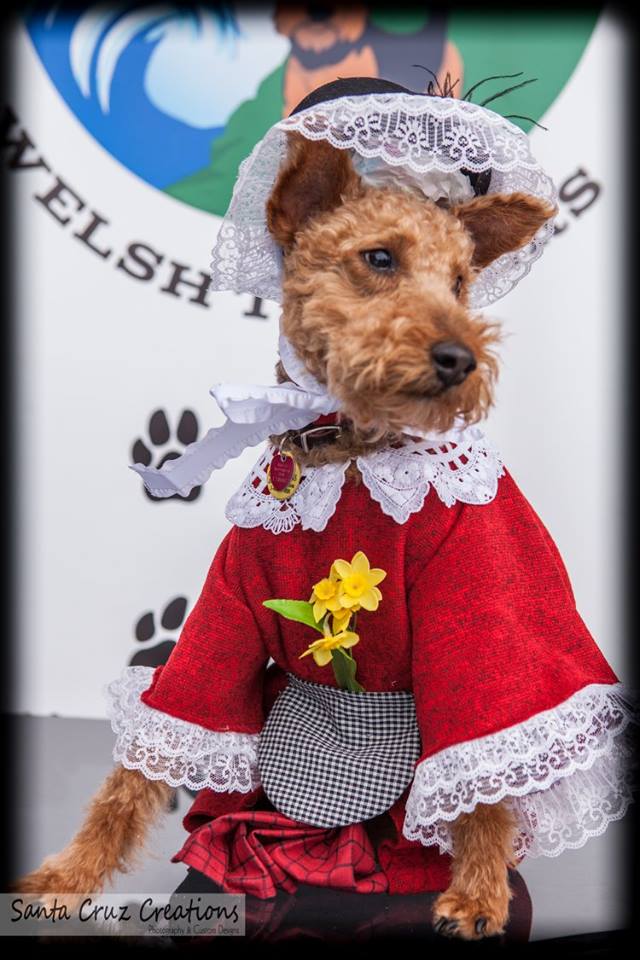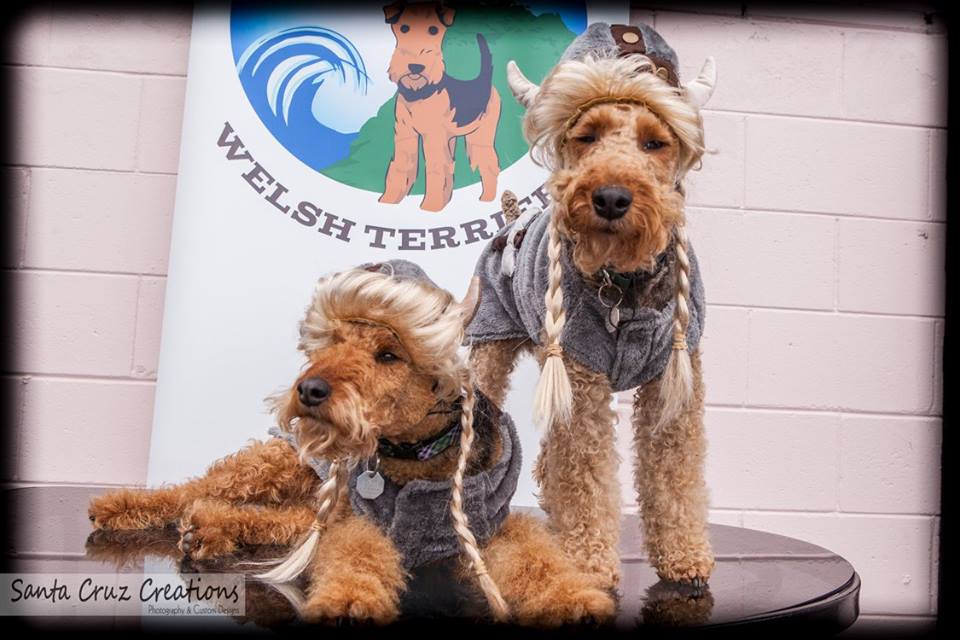 Welshie Wine Tasting 2:30PM

A sampling of 4 different wines from New Clairvaux Winery. 2 White and 2 Red Wines. A variety of appertizers will be included, and you keep our signature wine tasting glass.
Per Hofas House rules. Absolutely no glass in the pool area at any time. If you choose to sit outside around the pool, we will have available plastic glasses for your wine tasting experience.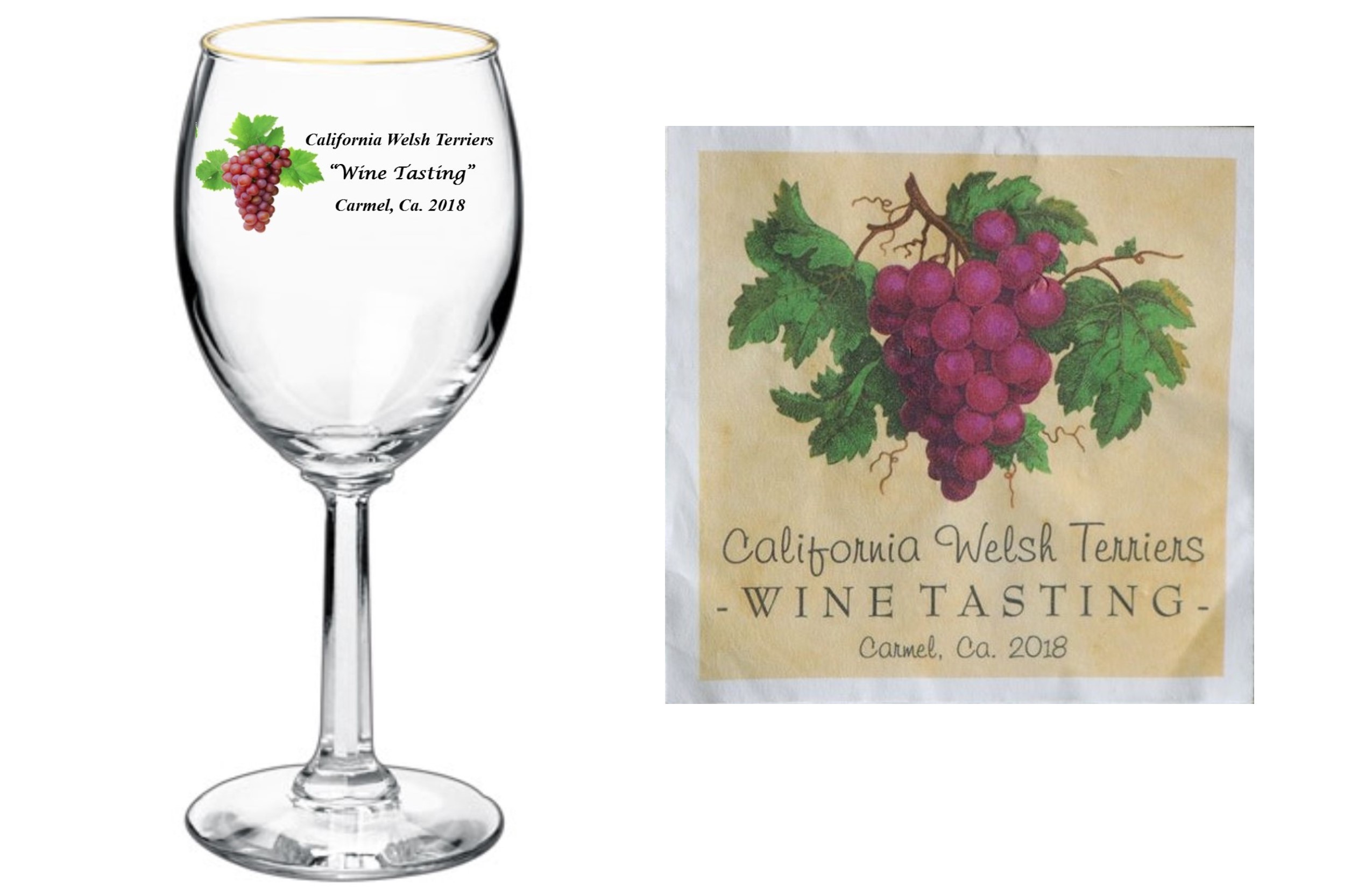 4:00PM Build A Bar opens and socialize around the pool. Remember no glass in the pool area.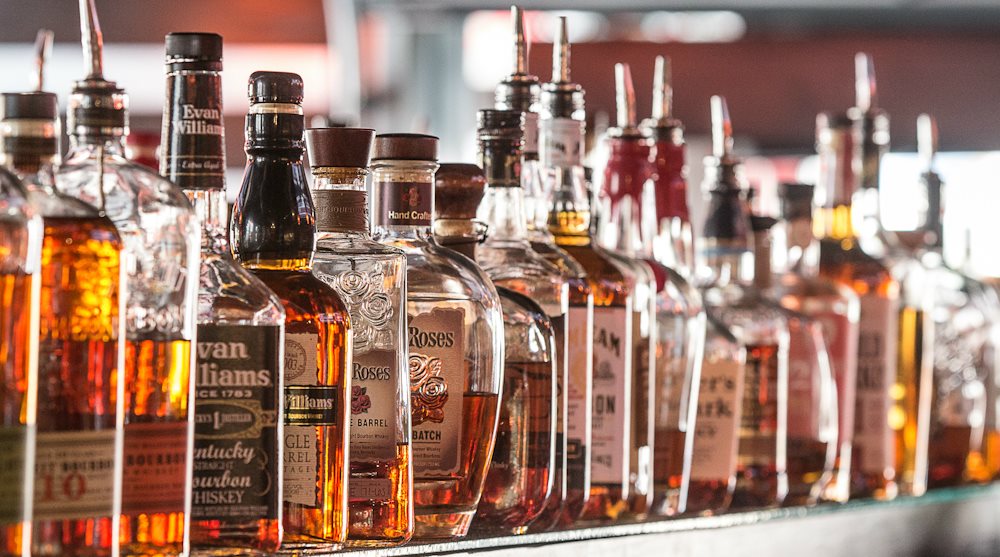 5:30PM Catered Dinner in the Meeting Room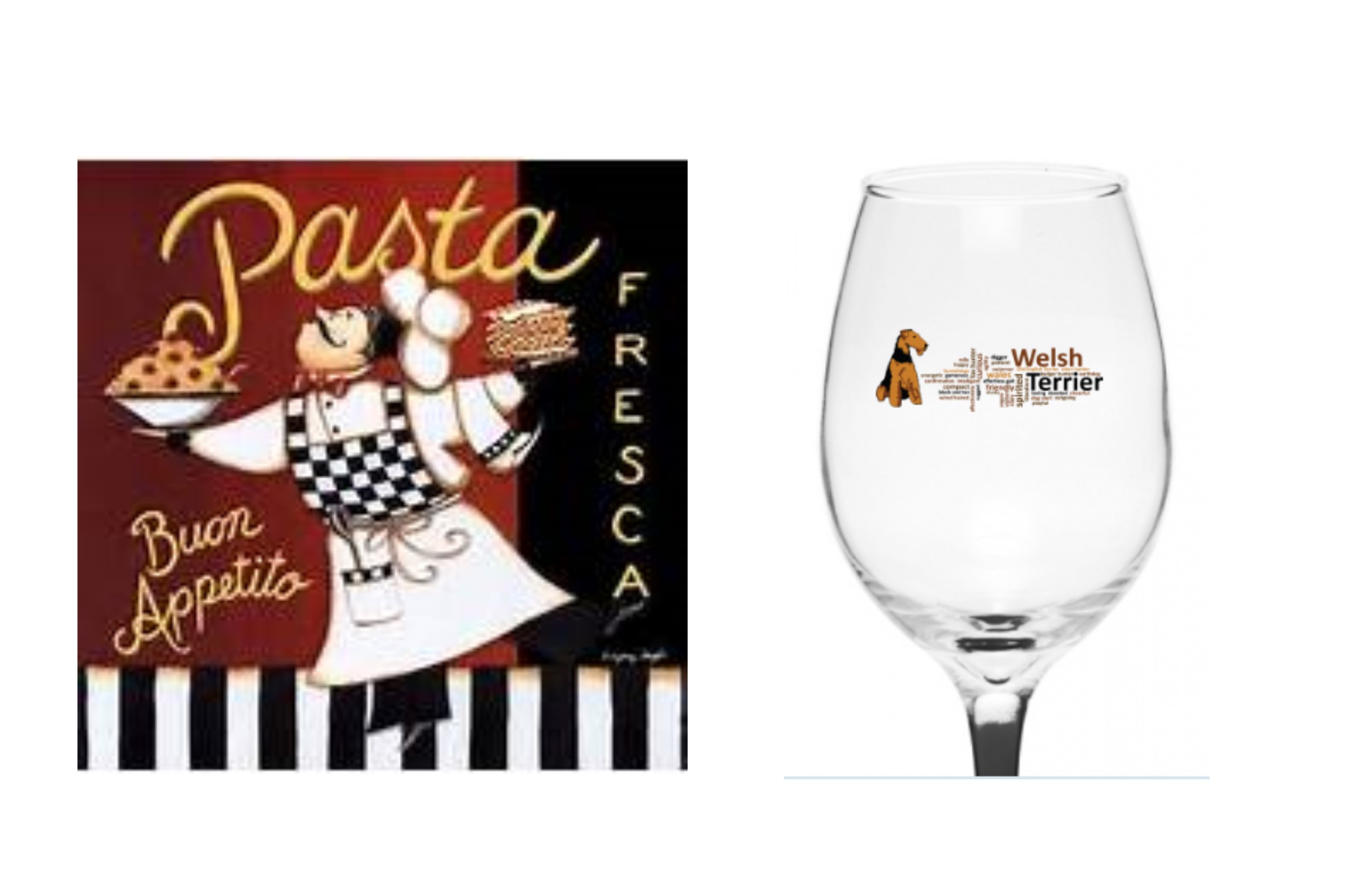 A Catered Pasta Buffet by Neilson's Market..
Start with Seasonal Salad with Sherry Vinaigrette.
Creamy Chicken Penne with Sun Dried Tomatoes, and Italian Sausage.
Pepper and Onions on Orchette and Fresh Foccaccia.
Variety of Desserts.
Glass of Wine. You keep the dinner wine glass.

7:30PM Bingo in the Meeting Room

10 games of Bingo for $25.00 which includes a glass of white wine (you keep the glass) and a Bingo Bag Prize for each winner.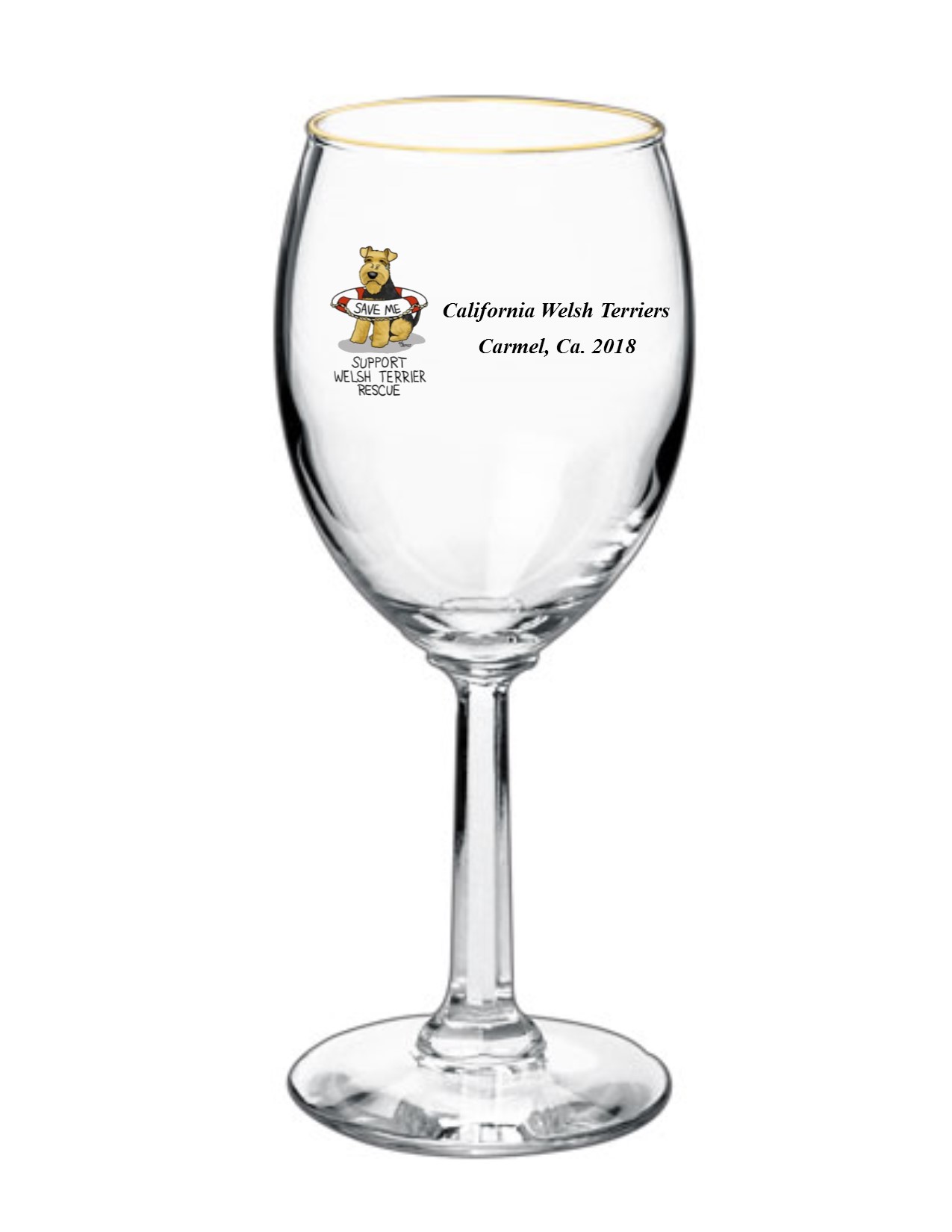 8:30PM Silent Auction Closes
It will be necessary for you to bring up the "Bid List" for each item you won, when checking out. One table will be for Cash and Checks (made out to "WTCares") and one table for those of you who choose to use PayPal or Credit Card. If you use Paypal you will need to have your cell phone handy to log on and pay before leaving the room with the items you won. WiFi is very sporatic at the hotel. You may have to step outside to get a signal.
Now it's time for the humans to BOL, with bids on the auction items that our rescues are dependant on. Please be generous and bid high! The sole purpose of this event is to raise money for all the Welshies that come to WTCares.
Note: We accept checks, Visa/Master Card, or cash.
We will be offering for sale 3 10 oz. wine glasses. One for Bingo, dinner and wine tasting events.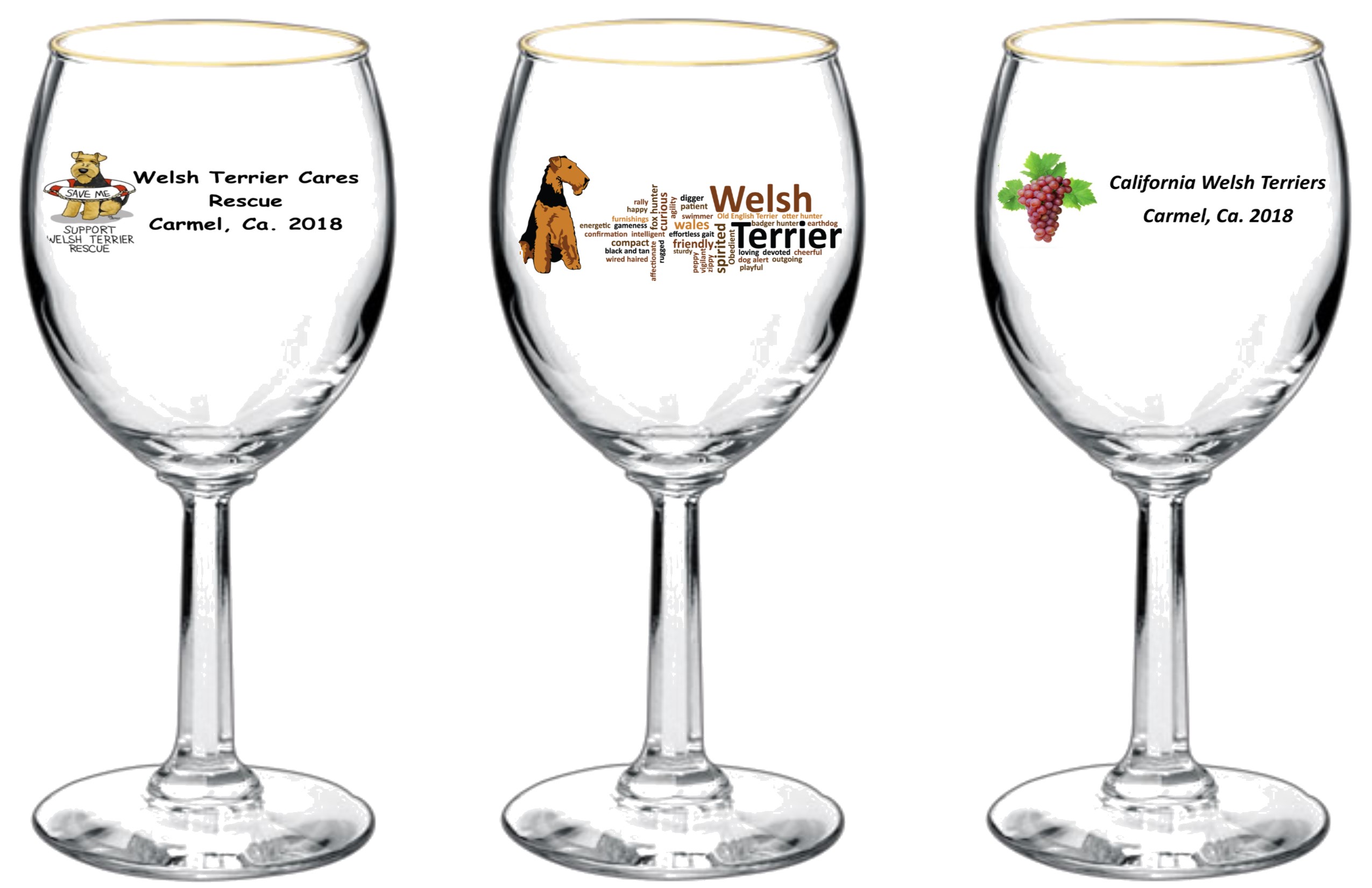 We will need help over the weekend with several things:
A few people to work the "For Sale" table, selling T-Shirts, Cards, Wine Glasses, etc.
*Set up and work the Wine Tasting Event along with clean up.
*Help with set up and clean up of the catered dinner.
*Help with Bingo set up, Caller, and serving wine for those who buy it,
*Check out at the Silent Auction.
*Clean up after the Silent Auction is over. Bringing chairs back in, stacking chairs, fold up tables and making sure the room is clean and in order. We need a lot of help here.

Please remember a few things while our event is at the hotel.
*There are other guests at the hotel besides our group. So please keep noise levels down. If your sitting at the pool, all the rooms on that side of the hotel can hear your conversations.
*Absolutely no glass in or around the pool area. We will have plastic glasses for your use out in that area.
*Please remember that we are only renting the Meeting Room, not the pool, or pool area. Please do not ask any hotel guest to leave the pool area.
*Please do not leave any litter in the pool area.
*The meeting room closes at 10:00PM each night and the pool area is locked up. If you have anything in the Meeting Room, please take it out before closing. If you are taking out the alcohol you brought for the Build A Bar, make sure you take only what is yours.
*While in the Meeting Room please do not go into the kitchen area and search through the Hofas House Hotels cubboards/drawers looking for things you may need. This is their property and it is not for our use.
Thank you!
Randy Shinn
Event Organizer
---
---
---
---