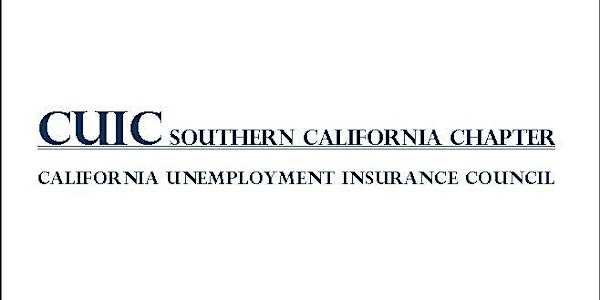 California Unemployment Insurance Council Membership
Description
GENERAL INFORMATION
The purpose of the CUIC is to assist and educate the general employer community with technical and procedural
information pertaining to all facets of human resources, employer-employee relations, including unemployment insurance, labor laws, workers' compensation, and other people-related aspects of the members' business.

MEMBERSHIP BENEFITS AND FEES
The CUIC is a non-profit organization. The annual membership fee, which is used to cover administrative costs, is
$35 per Member Company. The Council's membership year is from September through August. Membership dues
are not prorated for partial year enrollment.
Membership in the CUIC entitles each company to email notifications to interested persons of the scheduled
meetings, seminars and conferences. In addition, attendance fees for all employees of a member company are
discounted below the charge to non-members, for events held during membership year. The meetings, seminars and conferences feature guest speakers addressing areas relating to employer-employee relations.

JOIN TODAY!
Date and time
Location
Refund policy