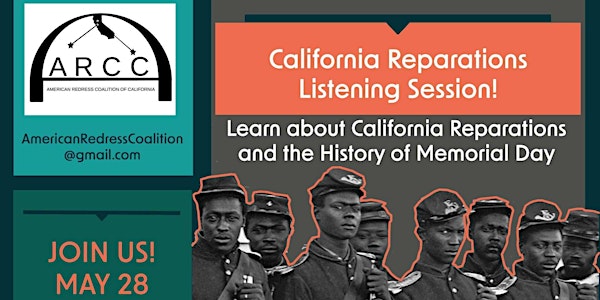 California Reparations Listening Session - Oakland
Location
1736 Franklin St
1736 Franklin Street
Oakland, CA 94612
History in the making! Make your voice heard! Be a part of California Reparations!
About this event
California is the first state in the nation to create a Task Force to study and develop Reparations for Black descendants of U.S. Chattel Slavery AND The California Reparations Task Force needs to hear from YOU! What is your story? Why do we need Reparations? What type of Reparations do we need? Join us on Saturday, May 28th, 1 pm -4 pm in Oakland and help shape California Reparations! Let the Task Force know what YOU think! This HISTORIC event will feature actual California Reparations Task Force members, guest speakers, food, raffles, entertainment, and more!
And yes, the event will also be live-streamed on YouTube @ ETM Media Group's Channel here: https://www.youtube.com/c/ETMMediaGroup! Be sure to subscribe TODAY!!
And be absolutely sure to Register for this HISTORIC event TODAY!!!
This is a California Reparations Task Force sponsored Listening Session hosted and produced by the Coalition for a Just and Equitable California (CJEC), an official California Reparations Task Force Community Anchor Organization. Learn more about CJEC at www.cjec-official.org.