Join us to hear how California is leading the climate restoration policy movement.
About this event
Climate restoration can be driven forward by advocates and decision-makers at all levels. Local and sub-national governments can play a unique role by making bold commitments and ensuring all stakeholders are involved in ensuring that climate restoration is undertaken in a just, equitable, safe, and economically viable fashion.
This event will highlight S.B. 582—California's initiative on climate restoration—which will contribute to job creation, climate justice, and ecosystem restoration. Panelists include the author of S.B. 582 as well as experts working on natural and technological climate restoration solutions and climate restoration and climate justice advocacy.
Speakers Include:
CA State Senator Henry Stern
CA State Senator Dave Cortese
Dr. Brent Constantz, CEO, Blue Planet Ltd.
Dr. Erica Dodds, COO, Foundation for Climate Restoration
Sandra Kwak, CEO, 10Power (Moderator)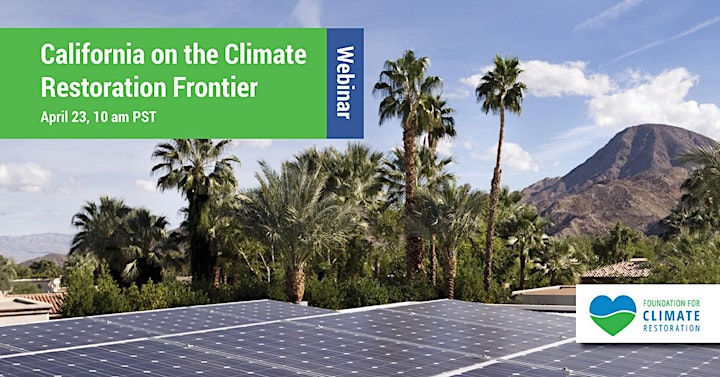 Organizer of California on the Climate Restoration Frontier