California Invasive Species Action Week - Crayfish Removal

Multiple Dates
Event Details
Help preserve Malibu Creek! As a part of the California Department of Fish and Wildlife's Invasive species action week, we are having a special two day event to remove one of the pests of the Malibu Creek watershed.  An invasive species of crayfish is wreaking havoc on local habitat.  The non-native crayfish eats native insects, amphibians and fish, degrading the native ecosystem. As part of its work throughout the Santa Monica Mountains, Mountains Restoration Trust works to remove this menace from the watershed and you can help out!

TIME: We estimate that the time it will take is around 1.5-2.5 hours. Occasionally, it make take a bit longer. If this is the case, please let us know on the day of the event that you have time constraints and we will work around it. Please note work may be cancelled due to weather and other conditions.  
PARKING:  Parking is available in Tapia Park, use 844 N. Las Virgenes Rd. Calabasas, CA 91301 as the address. There will be signs to direct you once you enter the park. We will have parking passes for you to put on the dash of your car. Please make sure to get a pass, as you will receive a ticket if no parking pass is displayed. 
WHAT TO BRING: Please bring water, sunscreen or sun protection, clothes to get dirty and sturdy shoes that can get dirty too. Participants under 18 years of age must have a parent fill out a parental consent form. Please have the parents of the children attending fill out the forms and bring them with you to the event.
Prepare to get muddy and have fun!    

PS - If you take any photos at the event please share them with us at facebook.com/MountainsTrust and on Twitter @MountainsTrust.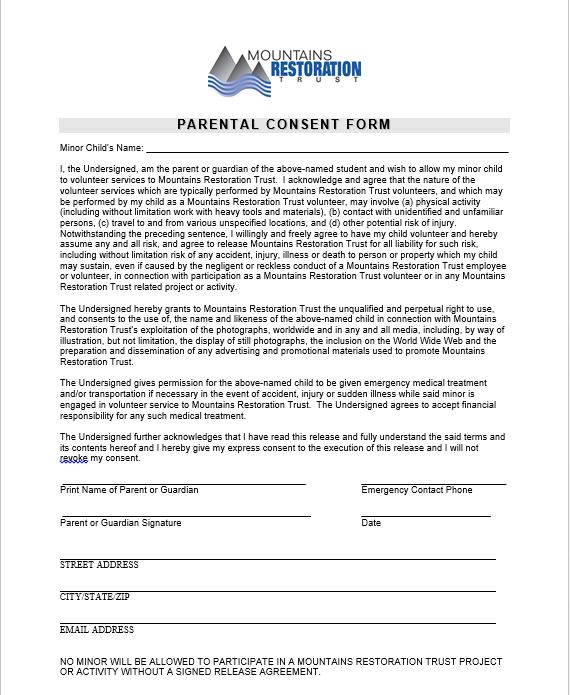 Organizer
Mountains Restoration Trust
California Invasive Species Action Week - Crayfish Removal