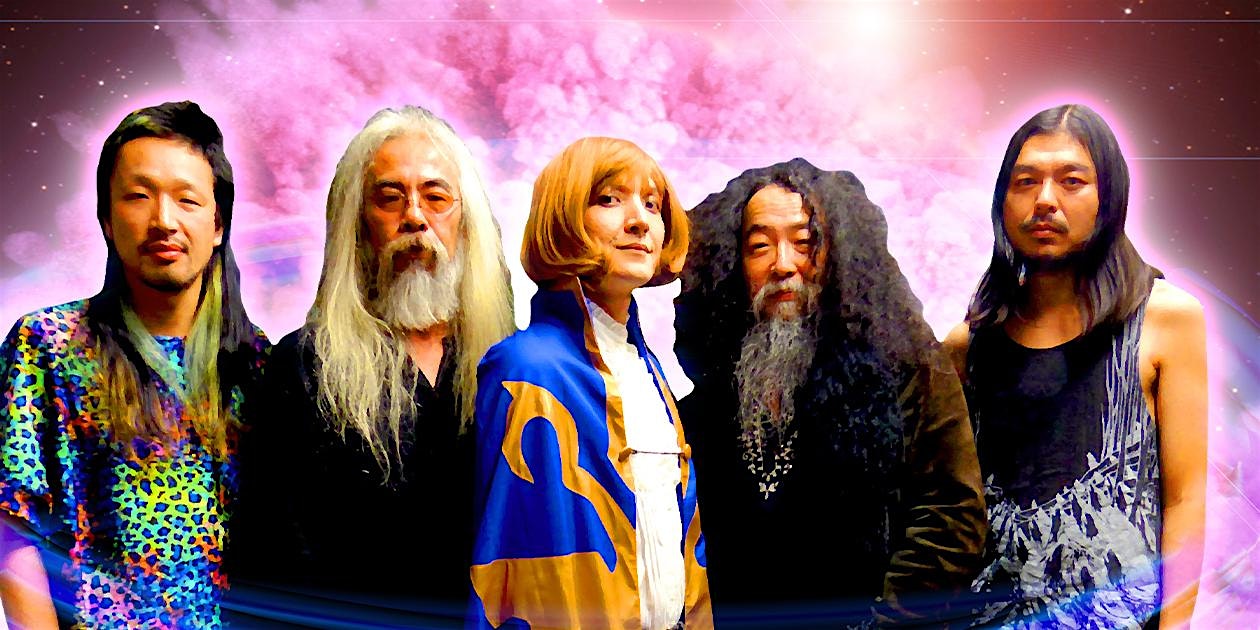 About this Event
California Flashback
Black Editions is honored to present the first ever CALIFORNIA FLASHBACK FESTIVAL: Two evenings inspired by the historic Tokyo Flashback albums that introduced the world to Tokyo's incredible psychedelic 90's underground and instigated generations of psychedelic rock freaks around the world. In this spirit we present a rare convergence of this era's most vital psychedelic rock groups including artists that themselves appeared on the original PSF album- a genuine, full-blown 21st Century freak out!!
Acid Mother Temple- An ever shifting radical collective of true heads and one of the most prolific and kaleidoscopically heavy psychedelic groups of this or any era. AMT will be celebrating the first ever vinyl issue of their 1997 PSF debut album on Black Editions in a very limited California Flashback 2LP edition available only at these shows. 
Kinski- Seattle scorchers that have driven massive, heavy walls of fuzz and pure tripped out sound since their formation in the late 90's. Fresh on the heels of their album Accustomed to your Face LP on Kill Rock Stars.   
Yamantaka // Sonic Titan- Canadian psych/prog champions return to the US for a dose of head-spinning heavy rock supporting their 2018 Paperbag Records LP Dirt.
Mountain Movers- After setting the east coast on fire Mountain Movers make their West Coast debut performing hits from their acclaimed Pink Skies LP on Trouble In Mind Records.
Performers
Date and Time
Location