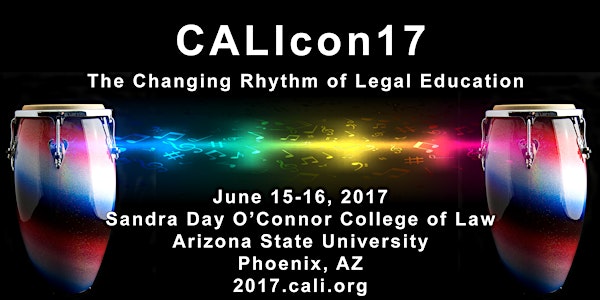 CALIcon17 "The Changing Rhythm of Legal Education"
Location
Sandra Day O'Connor College of Law
111 East Taylor Street
Phoenix, AZ 85004
Description
About the Conference:
The 27th Annual CALI Conference brings together leading academics, educators, institutional leaders, and technology professionals to discuss the transformation of legal education through technology and innovation. Our theme for 2017 is "The Changing Rhythm of Legal Education", echoing the tough balancing act to meet the growing demands within the legal education industry.
Who Attends CALIcon?
Our attendees are a mixture of law professors, law librarians and library directors, law school IT staff and law clinic faculty. We are also beginning to see attendees from the legal technology world. They are early-adopters, socially connected and highly influential in technology purchasing decisions.
Return to event page: 2017.cali.org