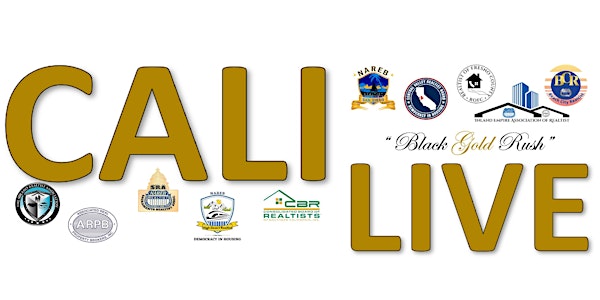 CALI LIVE "The Black Gold Rush" CAREB 67th Annual Conference
California Association of Real Estate Brokers 67th Annual Conference: Theme is "Cali Live: The Home of Black Gold."
When and where
Location
The Westin Los Angeles Airport 5400 West Century Boulevard Los Angeles, CA 90045
About this event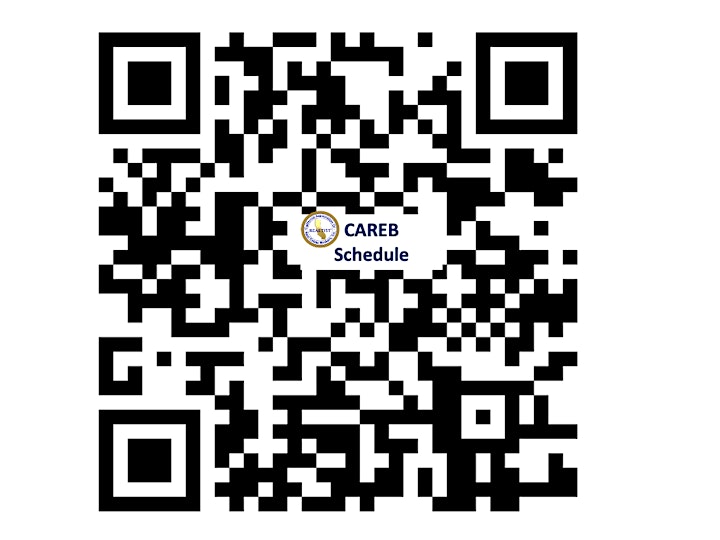 IT'S OUR TIME!
Review Conference Agenda at:
https://heyzine.com/flip-book/2022Agenda.html
Join the California Association of Real Estate Brokers (CAREB) as we gather in person for our Annual 67th Conference in SUNNY LOS ANGELES, CA!
Our theme is "CALI LIVE: The Black Gold Rush" In our world today, we have many opportunities that can help us, as we help our clients and communities build generational wealth!
Here's a sneak peek at what's happening at the Conference:
Educational Sessions
Keynote Speakers
Legislative Breakfast
Training & Leadership Development Sessions
2023 Board of Directors Elections
Entertainment & Networking
Installation / Gala (Including in Registration)
Your registration will include: 3 Breakfasts, 2 Lunches, Welcome Reception, One Dinner and The Installation/Gala in your ticket prices.
Conference ends Friday Evening after Gala, however, 2023 CAREB Board of Directors and Local Presidents will meet on Saturday Morning 10/22 at 9am. If you plan to run, plan to stay. After Conference "Black Gold Rush" will be held at Consolidated Board of Realtist on Saturday, October 22, 2022, from 11am - 5pm.
Come out and Network, and elevate yourself, and learn how to take your business to next level, while building yourself as a leader and building your community.
Hotel Information
Westin LAX
5400 West Century Blvd
Los Angeles, CA 90045
Hotel Cut Off Date:
Friday, September 30, 2022
Here are the two ways for guests to secure their rooms:
METHOD OF RESERVATON: Online
Direct Link: https://bit.ly/CAREBHOTEL22
Note: Only rooms held in the block can be book online. If guests want to extend their stay or upgrade room type, they need to follow method #2.
METHOD OF RESERVATION: https://bit.ly/CAREBHOTEL22
Call 888-236-2427 or 310-216-5858
Mention "California Association of Real Estate Brokers" [not CAREB]
First night room deposit required with major credit card
Hotel Conference Rate $144.00 per night plus applicable taxes and fees
FREE Shuttle from LAX to Hotel. Overnight self-parking $20.00 per night
Note: Guests are able to extend their stay and/or upgrade room type
Contact Us
For Sponsorship Opportunities, please contact: Lyric Armstrong at (213) 444-6336 or sponsorship@carebconference.com
For Souvenir Journal Ad space information please email: ads@carebconference.com or contact D'Adrea Davie 209-244-6181
If you have any questions, please contact: Frances Young - Conference Chair (310) 908-1375, Sheila Moody Bennett-Conference Co-Chair (916)752-9432, Wayne Wyatt - Conference Co-Chair (323) 445-6993 Email info@carebconfernce.com
**We will follow all Local and State COVID restrictions.
California Association of Real Estate Brokers (CAREB)
3725 Don Felipe Drive
Los Angeles, CA 90008
Denise E Matthis, President TIN 94-2939760