Calgary's Second Annual Poutine Crawl

Saturday, April 28, 2012 from 12:15 PM to 7:00 PM (MDT)
Event Details
Welcome to Calgary's Second Annual Poutine Crawl - we are SOLD OUT!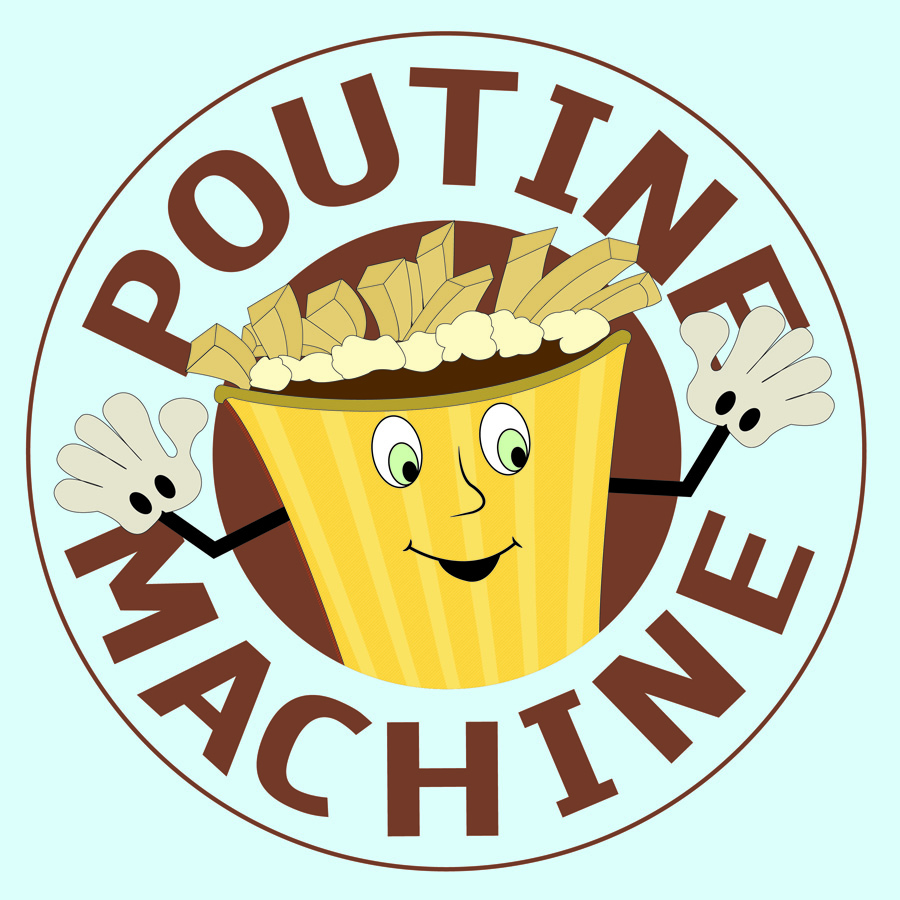 Crawlers here is our schedule for Saturday April 28!
Noon Meet at Brava Bistro between noon and 12:15 p.m. this is our first stop - please be on time to get checked in and enjoy your first delicious poutine!
Brava Bistro located at 723 17th Ave. SW
The Bus will pick us up at Brava to continue the Crawl and we will leave at 12:50 p.m. sharp do NOT miss the bus!
Noon Brava Bistro
1 p.m. Notable Restaurant
2 p.m. District 
3 p.m. Bistro 2210 - we have an extended stay at last year's winner of the Poutine Crawl to give away some prizes, Yelp, mingle and have fun!
5 p.m. Diner Deluxe 
6:15 p.m. Ship and Anchor 
Use #poutinecrawl with every tweet during the crawl
Upload photos to our Facebook group 
We are happy Yelp Calgary is partnering with us this year - download the App  - Check-in to each restaurant we visit for your chance to win a prize pack from Yelp and Calgary's International Beerfest (a pair of tickets to Beerfest, a Beerfest hat, Yelp Tote and Yelp T-shirt).
Pro Tips: 
Bring a print out of your Eventbrite ticket if possible for check-in but it is not necessary if you have ID of person who purchased ticket(s)

Travel time to 6 venues with a group on a bus will be a whirlwind so you will need to listen for 10 and 5 minute warnings to get on the bus to go to the next venue

Drinks are up to each individual to pay for on their own so be prepared with cash for the fastest service

The meeting restaurant (Brava Bistro) is close to the final venue (Ship and Anchor) so if you drive park nearby in a lot with a day rate; the Ship has *some* parking in the back you can leave your car there

Bring your smart phone and/or camera! If you are on Twitter we will be tweeting throughout the crawl, uploading photos etc. and checking in on Yelp at each restaurant

No alcohol on the bus, nuf said
#1 Tip - PACE YOURSELF! Each venue will provide 'sampler' portion but rookies often pack it in with the first few restaurants not leaving enough room for all 6!
Thank you to Party Machine for getting us where we need to go - in super style!
This year's restaurants and their Yelp Reviews:
Winner of Calgary's Best Restaurant in Avenue Magazine's 2012 Best Restaurants Awards we are excited to taste their legendary Lobster Poutine!
Andrew D - The lobster poutine was definitely the bees knees!!!!! Its nicely cut fries with marscopone cheese, lightly drenched in shellfish butter sauce topped with little pieces of lobster was just the ticket to end a weekend of fine dining.  It automatically soared to the top of my list of favourite fried food appeys!!
Kenny M - its the sauce, the only way I can describe it is: like a high end buttered popcorn with essence of seafood flavour in it hahaha, how is that for an explanation? It was amazing!
Matthias S - The lobster poutine is quite delicious. The key to getting the most flavour out it was to mix the fries thoroughly with the sauce. Holy smokes it had this deep and rich flavour to it. 
Winner of Best Brunch in Avenue Magazine's 2012 Best Restaurants Awards, we are thrilled to have Notable on board. What poutine will Chef Michael dream up for the Poutine Crawl?
(No Poutine review yet we will be the first to try it!)
Carol K - This is a perfect example of what it means to be a great restaurant. It doesn't have to be expensive, or uncomfortably pretentious. All you need is great food and great service. 
Sabahat N - Totally worth the trek to Montgomery for this restaurant! Highly recommended to anyone who enjoys GREAT food, and a world class atmosphere!
Elle C - Wonderful dining experience, and nice little surprise. The inside is gorgeous. Definitely has the new vintage contemporary feel, with the upcycled brassy tables, glass overhead lamps. 
Famous for their buckets of bacon and poutine, wondering if there is a combo in the works!? 
Stefan W - The poutine options are mind boggling and the share plates are pretty interesting. I would have to say, this seems to be the best way eat here - split a bunch of share plates.
Daryl D - They make a helluva GREAT poutine, it's very popular among everyone who goes there :d Also, this is the first place I've ever tried a "Hairy Eyeball", out of a jar!
Gracie D - I love, love, love their menu! Their chalkboard menu kinda forces you to get up and explore; be sociable! Their menu is always changing and reflects what's seasonally available in our great province/ country. I really admire District for supporting local farmers and companies.

Runner up Calgary's Best Brunch 2012 in Avenue Magazine's 2012 Best Restaurants Awards and last year's big Poutine Crawl winner with their delicious Duck Confit Poutine, can they keep their title for this year?
Kait K - We both had the Breakfast Poutine ($12) and seriously, I must say, whomever invented the Breakfast Poutine is an honest genius.  Soft poached eggs with handcut french fries, delicious gravy and cheddar curds. Swoon.
Jason G - From its chic decor to its delicious, adventurous seasonal cuisine, Bistro 2210 is a definite "must visit" restaurant in Calgary. Bistro 2210 is a small, upscale bistro along 4th St SW in the fashionable Mission District. The service is friendly, professional, and unpretentious, and the food is sublime. 
Laura R - I'd love to go back and try the mac 'n' cheese!! And their vintage-inspired cocktails! 

Calgary's favourite retro diner serves up their legendary Breakfast Poutine in amazing cool style, can't wait to try it!
Don B - Anyone who knows me knows that even in a strong-willed moment I cannot resist an offer of anything that even smacks of poutine. So it was with much gusto that I ordered the bacon/pepper/cheese omelet with poutine-ized home fries.
Leah L - Can I choose six stars? This place rocks. There are two scenes at this place...the packed high energy breakfast crowd (best breakfast you'll ever have btw) and the lights dimmed, come and chill out for awhile dinner. 
Joanna H - I've been to Diner Deluxe a few times and it never disappoints me. The atmosphere is wonderful, the people are friendly and the food is amazing!!

The Ship is a Calgary icon and is legendary for its pub food what a perfect place to end the Poutine Crawl! 
(No poutine reviews yet we will be the first to review!)
Cassandra D - It has hands down the "Best" pub food in the city. You get heaping portions & the menu has a diverse variety. Anything from nacho's, calamari to classics like tuna sandwich or the Ship burger. Heck they even have lamb shank! And also serve breakfast(the white egg omlette was amazing!). 
Heather I - When you need a place to go for breakfast at 3pm because you were out at the Ship til 2 o'clock on a weeknight and now you're too hungover to go into work, the Ship has your back. (Breakfast served til 5pm, brunch on the weekends.) 
Erin D - The Grand Dame of Calgary's punk/rock/rockabilly/alt-country scene. Ages range from 18 - 80. There is nothing like it in Calgary!
Drinks at each venue will be cash & carry
 What is a Poutine Crawl? 
1 price + 1 Party Machine Bus + 6 Restaurant's Poutine + 1 afternoon 
Each restaurant puts together its best poutine dish and you get to rate it! 
When & Where

Meet at Brava Bistro
723 17th Ave. SW
Calgary, Alberta
Canada

Saturday, April 28, 2012 from 12:15 PM to 7:00 PM (MDT)
Add to my calendar
Organizer
@Socialgrrrl
Karen is a Word of Mouth Marketer and MRU Instructor that loves to combine community grassroots initiatives, creativity and social media for greater good. Karen is on the Board of non profit Mealshare and supports their cause through Calgary's Poutine Week. 
Calgary's Second Annual Poutine Crawl