Calculating Your Hourly Rate: the Key to Profitability

Wednesday, June 15, 2011 from 4:00 PM to 5:30 PM (EDT)
Event Details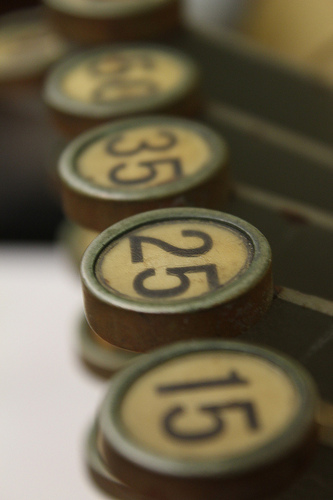 Are you clear about how to set your hourly rate in order to be profitable? Are you confident in quoting that rate to potential clients? Or do you stammer and stutter if someone challenges your rate, eventually backing down?
Calculating Your Hourly Rate: the Key to Profitability
Whether you charge on an hourly basis, by a project fee, or by some other measure [for example: number of pages, words, images] your hourly rate is the foundation on which to provide a cost estimate that is accurate for your client and profitable for you.
WHO: This webinar will be useful to anyone who needs to confidently answer the question: What do you charge? It's particularly helpful for those who have recently left a salaried position and are now on their own as an independent contractor: personal historians, designers, writers, editors, photographers, transcribers, programmers, consultants—anyone who needs to set their own price for services rendered.
WHAT: A 90-minute interactive webinar* including plenty of time for questions. The webinar will be recorded and made available afterwards along with all presentation materials.
*audio portion via telephone; desktop share via internet connection 
WHERE: Wherever you have access to a phone and an internet connection
WHEN: Wednesday, June 15, 2011 4 PM Eastern/1 PM Pacific
Can't make it at that time? The webinar will be recorded and all the materials will be available to you for review afterwards, so it's almost as good as being there "live".
WHY: Because if you don't understand how to calculate a realistic hourly rate you will most likely not charge enough, become discouraged and resentful, fail to be profitable and thrive, and eventually have to give up the important work you are doing. You deserve to earn as much as a comparable salaried position would earn.
WHAT YOU'LL LEARN: During this 90-minute webinar, we'll work through a real-world example for calculating an hourly rate and you'll see the calculations on your screen. [You'll also get the spreadsheet as a handout afterwards.] You will:
learn the three components of a profitable hourly rate
see hidden costs you might not have been aware of as an employee
understand how to adjust these variables to reflect your own situation
feel confident in quoting your rate or fee, knowing that it has a solid basis
know how to present your rate or fee in terms meaningful to your client
WHAT YOU'LL GET: You'll get a live webinar with lots of chances to ask questions and participate with other attendees. Afterwards you will receive a link to a recording of the webinar, a copy of the slide presentation, the the actual spreadsheet used as an example, and a list of links to other helpful resources.
ABOUT THE WEBINAR PRESENTER: cj Madigan was initially suckered into thinking her freelance hourly rate was a matter of taking an inhouse salary and dividing by 40 hours a week, 50 weeks a year. Later she thought she could just position herself somewhere along the continuum of the rates others were charging. When she didn't make the money she expected, she thought she needed to take on bigger projects to bring in more money, and work harder for more hours. Once she learned this systematic way to calculate a reasonable and profitable hourly rate, it was like discovering the Rosetta stone. Now cj's hourly rate is rolled into fees for her various services, including digital archiving, book design, training and mentoring.
Learn more about cj and Shoebox Stories at http://shoebox-stories.com
REFUND POLICY: Once the confirming email with webinar access information is sent, the webinar fee is non-refundable. However, with advanced notice it may be credited to another webinar.
OTHER QUESTIONS? Check out the webinar FAQ page at http://shoebox-stories.com/cancellation-policy-and-other-details/ Or get in touch with cj Madigan  directly: here's all the contact information http://shoebox-stories.com/get-in-touch/
Image copyright loopoboy 2.0 on Flickr; used under the terms of a Creative Commons license.