CAL Diving Club WINTER Quarter - 2016/17

Friday, November 11, 2016 at 8:00 AM

-

Sunday, February 5, 2017 at 11:30 PM (PST)
Event Details
Are you new to diving, an Elite, or "Masters" diver, a high school competitor or somewhere in-between?  CAL Diving Club has the knowledge and experience to help you acheive your goals.
Daily classes vary by day and location ~ Click Here for our Locations.  Also, send us an email for a calendar of specific times and pools (Click Here).
Click Here for Registration Forms ("Youth" or "Adult)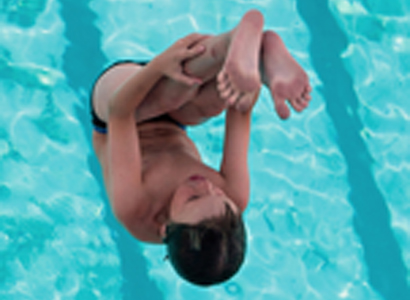 ONE hour or TWENTY per WEEK ~ the choice is yours:
Schedules for every group and level

One day/week or Six days/week

Schedule an hour (or more) per day

Classes limited to 8 students/coach/session
We look forward to making the experience fun and rewarding.
The CAL Diving Coaches and Administrative Team
Please arrive at least 15 minutes early to sign-in and stretch-out
Number of sessions listed for the Quarter is approximate due to various holidays
Drop-ins are only allowed on a space-available basis (call, text, or email first)
Attire: One-piece swimming suits are required.  No "baggies" or two-piece suits.
OUR COACHES ~ Watch a few of our coaches playing around after practice ~ CLICK HERE
Phone: 510-859-3149 // Email: CLICK HERE for more information
When & Where

CAL Diving Club - (2121 is an office) please see our website "Locations" tab for pools and dryland facilities.
2121 N. California Blvd., Suite 290 c/o GSA (office only)
POOLS and DRYLAND: Berkeley, Concord, Moraga, Lafayette, Marin, Napa, Pleasant Hill, San Ramon
Walnut Creek, CA 94596


Friday, November 11, 2016 at 8:00 AM

-

Sunday, February 5, 2017 at 11:30 PM (PST)
Add to my calendar
Organizer
CAL Diving Club
CAL Diving Club (U.C. Berkeley), is an athletic club devoted to springboard (1m and 3m) diving as well as platform/tower diving (5m, 7.5m, and 10m) -- aquatics; as in "swimming and diving" (not scuba).
CAL Diving Club (CDC) offers classes, lessons, and teams at every level.  From first-time/beginners to Elite, Seniors and competitive teams and Masters diving groups.  CDC utilizes several pools and facilities in the area.  Please check our website (www.CALdiving.org) for particular days, times, and facilities or contact us for details.
2013 was the inaugural year for the CAL Diving Club. However, our coaching staff has thousands of hours as competitive divers and diving coaches at every level - from Elite and Junior Olympic levels to youth and adult/Master first-timers. We are very proud and excited at the talent, experience, and teaching techniques offered by all of our coaches and staff.
-----------------------------------------------------------------------------------------
Search Engine Keywords:
aau, activities, activity, advanced, aerobic, aerobics, amateur, aquatic, aquatics, association, athlete, athletic, back, beginner, beginning, belt, board, boat, bounce, bungee, camp, catamaran, certified, cheer, cheerlead, class, classes, cliff, clinic, club, coach, college, competition, condition, conditioning, crash, dive, diving, double, elite, entry, exercise, exercising, experience, extreme, fall, federation, fina, finish, flip, flop, flip-flop, front, fun, grammar, gainer, gymnastic, handspring, high school, intermediate, international, inward, jet ski, jetski, jo, jump, jumping, junior, kayak, landing, lesson, lessons, master, masters, mat, meet, meter, metre, middle, mini, olympic, pad, paddle, pilates, pit, platform, polo, pool, power, practice, rebound, recreation, redbull, red-bull, reverse, rig, rip, safety, sail, school, scuba, session, single, skate, skateboard, ski, smack, snow, somersault, splat, sport, spot, spotting, spring, springboard, spotting, stretch, summer, surf, swim, swimming, syncro, synchro, synchronize, tower, train, tramp, trampoline, triple, tumbling, twist, twister, upside, usa, usa diving, usadiving, usd, water, water polo, wet, workout, work out, workshop, yacht, yoga, 1m, 3m, 5m, 7m, 7.5m, 10m
CAL Diving Club WINTER Quarter - 2016/17