Description
In 2000, California contributed over $16,000 per UC student education - today, the state spends less than half that amount even as UC Berkeley educates more students than before.
Join former Chancellor Robert Birgeneau, CAA Executive Director Cloey Hewlett, and State Government Relations Director Adrian Diaz to discuss why the state is contributing less and what you can do to advocate for Cal.
Panelists
Robert Birgeneau, Chancellor Emeritus, UC Berkeley
Robert J. Birgeneau became the ninth chancellor of the University of California, Berkeley, on September 22, 2004 and served until May 31, 2013. An internationally distinguished physicist, he is a leader in higher education and is well known for his commitment to diversity and equality in the academic community. During his service as Chancellor, Birgeneau strengthened UC Berkeley's standing as one of the top few universities, public or private, in the world. Under his leadership Berkeley became the first university in the United States to offer comprehensive financial aid to undocumented students and the first public university to provide significant financial aid to middle class students.
Adrian Diaz '04 | Director, UC Berkeley State Government Relations
State Government Relations Director Adrian Diaz has worked in UC Berkeley's Office of Government and Community Relations since 2005. He has represented the University with local, state, and federal elected officials on legislation, budget, and other policy matters that advance the mission and priorities of the University. In his current role he represents the campus with the Office of the Governor, members of the State legislature, their staff and related agencies. He has served as the UC State Government Relations Legislative Director in Sacramento where he managed a portfolio of legislation that included all academic and student affairs measures. He graduated from UC Berkeley in 2004 with a B.A. in Political Science.
Cloey Hewlett, '76, J.D '79 | Executive Director at the Cal Alumni Association
Cal Alumni Association (CAA) Executive Director Clothilde "Cloey" Hewlett received her B.A. in political science from UC Berkeley in 1976 and her J.D. from the UC Berkeley School of Law in 1979. Cloey was a partner in the national law firm Nossaman LLP and prior to that was a partner in the global law firm K&L Gates LLP. As a partner, she focused on government contracting, crisis management, major appropriations, policy analysis, and diversity. She is a specialist in public policy, was a registered state and federal lobbyist, and has served under three different governors of California.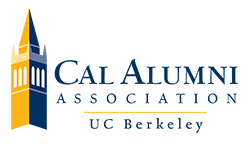 Please contact caladvocacy@alumni.berkeley.edu with questions