CAL-ALHFA 3rd Annual Housing Symposium and Conference "LET'S DO IT"
Description
Organized by California Association of Local Housing Finance Agencies
2018 is a time of landmark opportunities and challenges for the affordable housing community. Over the two days of our Symposium and Conference we will be doing in-depth analysis of developing housing for the so-called "Missing Middle" and Renewing Redevelopment on Wednesday. On Thursday we will be providing the newest information on many aspects of affordable housing -- including program and policy updates, new financing and building techniques, single family programs, fair housing and more. It's time get ready for a new administration and new funding, so LET'S DO IT!


---
Keynote Speaker: Ophelia B. Basgal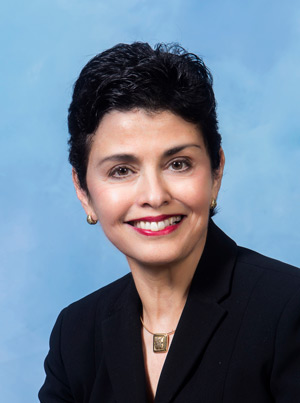 Ophelia Basgal is currently a Visiting Scholar at the UC Berkeley Terner Center for Housing Innovation and Senior Executive Consultant for both LeSar Development Consultants and InclusionInc., a diversity and inclusion consulting firm. She was the Region IX Regional Administrator for the Department of Housing Urban Development (HUD) from 2010-2016. Prior to this position, she was a Vice President at PG&E from 2005- 2010 and Executive Director of the Alameda County and Dublin Housing Authorities from 1978-2005.
Ophelia has a BA with Distinction from Arizona State University and Masters in Social Welfare, with a specialty in Administration, from the University of California, Berkeley. She is an active member in the community serving on the Boards of Trustees of the San Francisco Foundation, Mills College and the Alameda County California Employees' Retirement Association, an $8+ billion public pension fund and the advisory boards of the Public Policy Institute of California and the UC Berkeley Goldman School of Public Policy.


---
Tentative Agenda

CAL-ALHFA Symposium
Wednesday, October 31, 2018

8:00 - 9:00 am - Breakfast and Networking

9:00 am - 12:00 pm
"The Missing Middle"
Affordable Housing for low-income households is a recognized top need in California, but what about the long-neglected income segment between 80-150% of AMI, the so-called "Missing Middle"? This discussion will include case studies of middle income projects, enabling legislation, new housing options and efforts to retain NOAH (Naturally Occurring Affordable Housing).
12:00 - 1:00 pm - Hosted Lunch
1:00 - 4:00 pm
"Renewing Redevelopment"
It's time to get serious about restoring comprehensive redevelopment programs in California. This discussion will review the history of the loss of redevelopment and its dissolution, recent efforts to expand some elements of the program, and possible 2019 redevelopment legislation.
Annual Conference
Thursday, November 1, 2018
8:00 - 9:00 am - Breakfast and Networking

Key Conference Topics (Morning/Afternoon)
9:00 am - 4:30 pm with Hosted Lunch
State Program and Policy Updates
HCD, CalHFA, TCAC, CDLAC, Legislative Consultants
Update on November 6, 2018 Ballot Measures
Fair Housing, Housing Accountability Act
Innovative Building Solutions - Manufactured Housing, Tiny Homes, Strip Mall Conversions
Local Financing Programs - Housing Trust Funds, CDFI's, Local Bond Measures

Hotel Information
Holiday Inn Sacramento Downtown - Arena
300 J Street, Sacramento, CA 95814
Room Rate: $159/night | Reservations: (916) 446-0100
CAL-ALHFA Conference Reservation Code: ALH
Hotel reservations must be made by October 1, 2018.