Det här eventet har avslutats.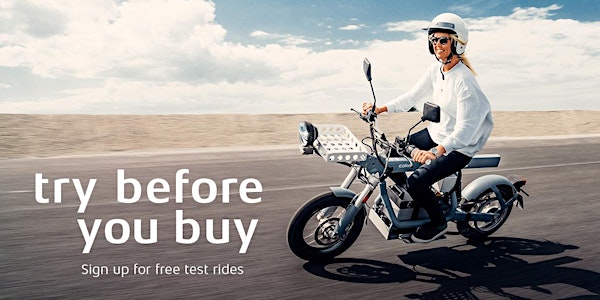 CAKE Test Ride @ SOLAR, Oslo
Everyone can ride! Regardless of previous experience and skill level, you will enjoy the ride (driver's license required).
Tid och plats
Plats
Solar Norway AS avd Grenseveien Oslo 71 Grenseveien 0663 Gamle Oslo Norway
Eventdetaljer
Bli med oss ​​denne dagen sammen Amina på SOLAR i Oslo.
Bestill prøveturer gjennom dette arrangementet og utforsk CAKE
Krav til førerkort: Kalk& A1; Osa Flex, Makka Flex; B
Hvis du har noen spesifikke spørsmål på forhånd, send en e-post til Elias som vil være der under prøveturen: elias.nilsson@ridecake.com
Thanks to the progressive span of an electric motor, no gears are needed. Throttling and braking is all there is to it. That together with the lightness, the absence of noise and the fact that one can preset the level of bike performance, invites everyone, regardless of previous experience, to enjoy the ride.