Jeder kann sie fahren! Unabhängig von Erfahrung und Können werden Sie ein einmaliges Erlebnis haben (Führerschein erforderlich).
About this event
Bei diesem CAKE Test Ride Event können Sie die Modelle ÖSA lite 20 Minuten lang testen.
Der genaue Standort wird sobald wie möglich bekannt gegeben! Wir können nur eine Buchung pro Person zulassen, da großes Interesse besteht. Das gebuchte Ticket ist personalisiert.
Benötigter Führerschein: Ösa lite: AM, B oder A1
Aufgrund der aktuellen Situation bringen Sie bitte Ihren eigenen Helm mit und buchen ein Zeitfenster, um Menschenansammlungen zu vermeiden. Wir stellen Desinfektionsmittel zur Verfügung.
Falls Sie im Voraus spezielle Fragen haben, senden Sie bitte eine E-Mail an: christin@ridecake.com
Für die Teilnahme an einer Testfahrt gilt die 3G-Regelung (getestet, geimpft oder genesen)
Dank der progressiven Spannweite des Elektromotors gibt es keine Gangschaltung. Gas geben und Bremsen ist alles, was Sie tun müssen. Dies zusammen mit der Leichtigkeit, Geräuschlosigkeit und der Tatsache, dass man die Leistung des Bikes voreinstellen kann, lädt jeden dazu ein, die Fahrt zu genießen, unabhängig von vorherigen Erfahrungen.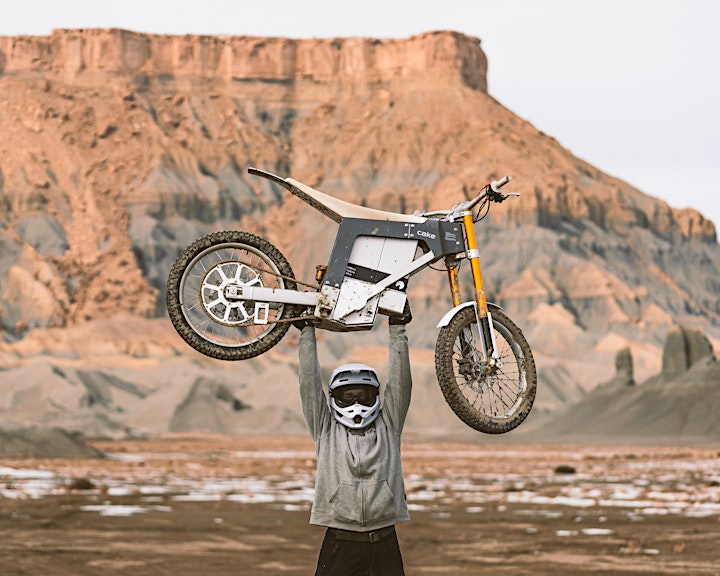 Organiser of CAKE Test Ride in Stuttgart, Germany
At out Test Ride Events you will be able to test the different CAKE electric motorbike models. Check out which models are available for each event and make sure you book your preferred model and time slot.
You can find all details about our motorbikes on our website ridecake.com
Looking forward to seeing you soon out there!
Team CAKE