Description
Growing up, Milk Bar's founder and pastry chef mastermind Christina Tosi didn't love cake. She found it to be boring and almost always following the same old formula, spongy bases of barely-there flavor topped with too-sweet frosting. After years of experimenting in the Milk Bar kitchen—and recently opening her 15th store—Christina has built a brand embracing the fantastic potential of cake, establishing that cake can (and should!) have personality, integrity, texture and visual appeal!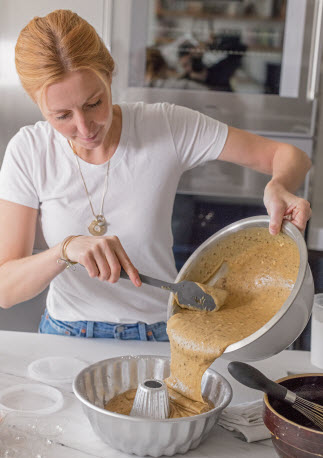 ---
Join us as Christina Tosi returns to her alma-mater on Tuesday, November 13th for a fun and lively discussion to celebrate the launch of her third book, Milk Bar: All About Cake. We'll chat with the two-time James Beard Award winning pastry chef about how she got her start, what it was like to graduate from ICC's Professional Pastry Arts program almost a decade and a half ago, and how she broke the rules to build an empire of unconventional confections! The MasterChef guest judge and star of Netflix's Chef's Table: Pastry will also share the inspiration behind her latest cookbook and how she's developed as an author, and pastry chef. Plus, Christina will be signing copies of Milk Bar: All About Cake and answering audience questions at the end of the event!
Don't miss this opportunity to hear her story and get your copy of Milk Bar: All About Cake signed, all while eating Milk Bar's famous cake truffles—a classic recipe featured in the book! Plus, our friends at Rishi Tea will be providing tea pairings for the event!
Event Details:
Tuesday, November 13
6:30-8pm
International Culinary Center | 28 Crosby St, 5th Floor
Tickets: $15 for General Admission | Free for ICC Students & Alumni with code while supplies last
*Copies of Milk Bar: All About Cake will be available for purchase for $35 at the event. Credit Card only.