Description
October 12th
Berry Swirl Cake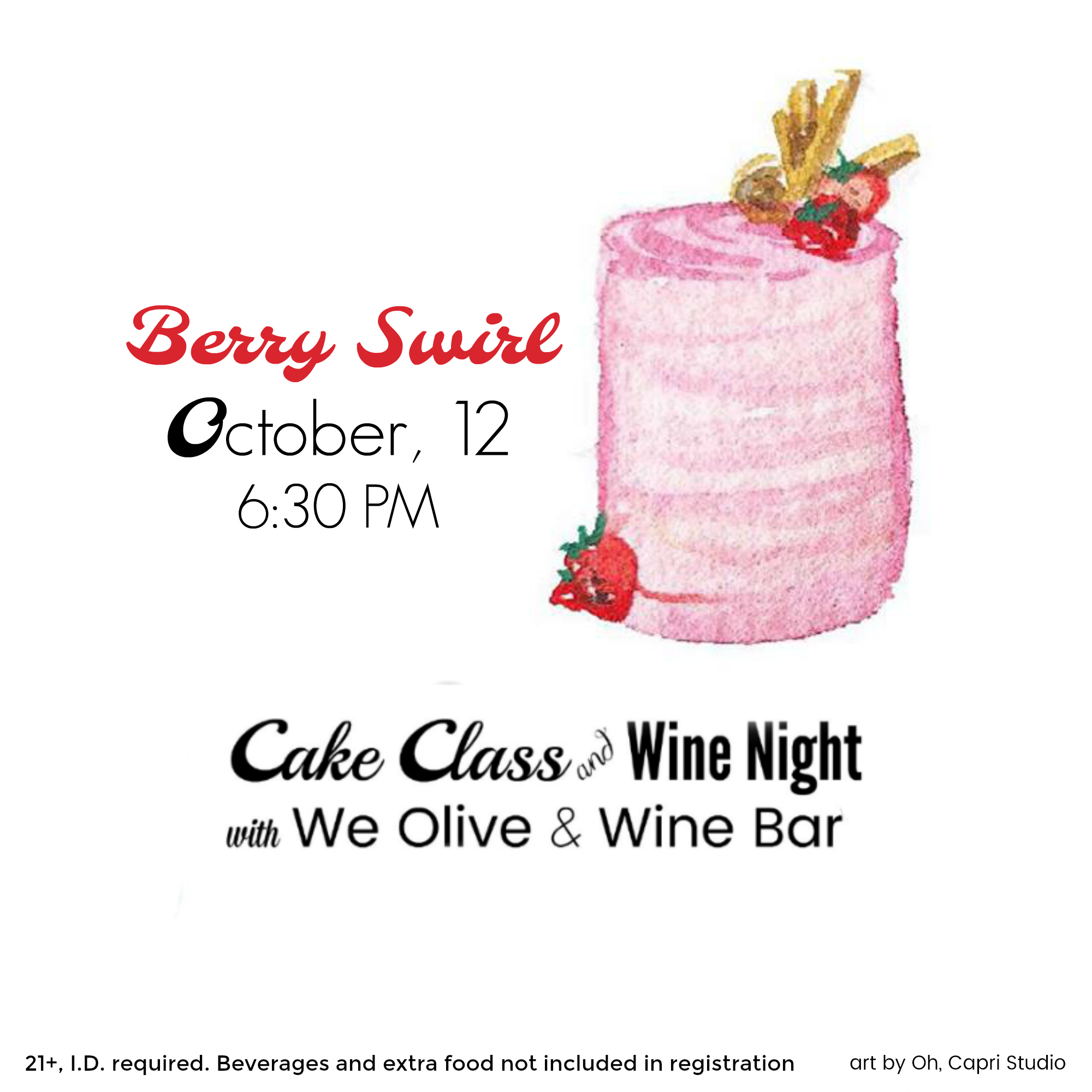 Registration $54.99 Duration 75 minutes
In this Class you will be filling and stacking a 3-layer cake. Frosting a layer of buttercream for a crumb coat and final layer of berry swiss meringue buttercream.
You will learn an elegant technique for combing and adding a swirl to the top of the cake that will be filled with a strawberry puree
The final touches include adding cookies, berries and chocolate to give your cake a modern design.
Appetizers are included with your class, additional food and drinks are billed to you at the end.
Register here, save on fees and VENMO to @moomoney please include your First Name and Last initial and cake class date so I can match up the info!
Arrive early for best seating and drink orders!
for ages 21+
#foodanddrink #cakeclass #wine #saltlakecity
FAQs are posted on the Organizer Description