Description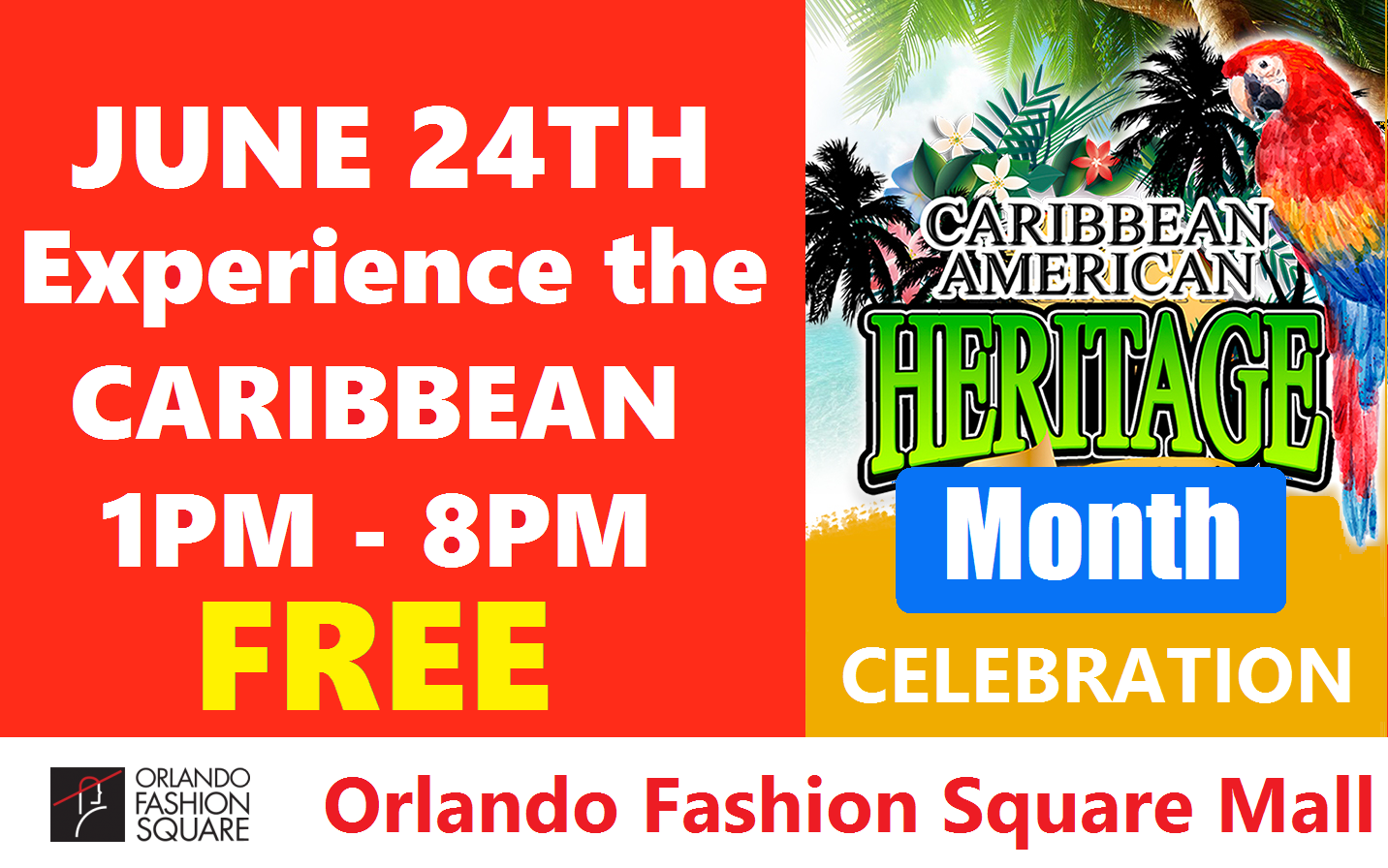 Join us at Fashion Square Mall for the 7th Annual celebration of Caribbean American Heritage Month.
Enjoy a Taste of Caribbean Food, enjoy the music and culture of the Caribbean. This is the premiere Summer festival of the Caribbean and is an opportunity for everyone in your family to enjoy Caribbean American Heritage Month. For more information about this Summer Festival celebrating the people of the Caribbean go to www.cahmfestival.com
Register to receive updates about events leading up to the event and to be entered into a drawing for giveaways at the event. .
Contact: Sam Roberts 407-427-1800 for more information.
This event is always free to the public and features live Reggae Bands; a steel band; Soca and calypso performers, DJs; singers; dancers; kiddies carnival parade; junkanoo parade; moko jumbie; tassa, etc....all representing our diverse Caribbean Culture. The Cultural part of the event is produced by Cocobean Productions. The entire festival is produced and marketed by Caribbean American Passport NewsMagazine and GGR Marketing & PR.
www.caribbeanamericanpassport. com
I
www.ggrmarketingandpr. com
Tel:
407-427-1800