Ca$h Flow is King! How to Manage your Company's Cash Like a Pro!
Description
CA$H ​FLOW ​IS ​KING! ​HOW ​TO ​MANAGE ​YOUR ​COMPANY'S ​CASH ​LIKE ​A ​PRO!

Did ​you ​know ​that ​the ​Number ​One ​reason ​businesses ​fail ​is ​that ​they ​run ​out ​of ​money ​(even ​when ​profitable)?

Come ​learn ​what ​most ​small ​business ​owners ​do ​not ​know ​about ​CASH. ​ ​By ​attending ​and ​participating, ​you ​will ​get ​the ​tools ​and ​knowledge ​to ​help ​you ​avoid ​the ​ruin ​of ​your ​company:

- ​Why ​you ​have ​so ​little ​cash ​when ​your ​income ​statement ​shows ​a ​good ​profit.
- ​Why ​you ​can ​be ​profitable ​but ​still ​go ​bankrupt.
- ​Why ​your ​primary ​focus ​needs ​to ​be ​on ​maximizing ​cash ​flow, ​not ​on ​profits.
- ​How ​to ​use ​simple ​tools ​to ​maximize ​your ​cash ​flow.
- ​Where ​to ​find ​cash ​in ​your ​company.
- ​How ​to ​use ​your ​financial ​statements ​to ​manage ​cash.
- ​How ​to ​use ​debt ​as ​a ​tool ​and ​not ​a ​crutch.

WHEN: ​ ​Friday, ​July 12, 2019

9:30 ​am: ​ ​Check-in, ​Registration ​and ​Food
10:00 ​am ​ ​ ​ ​Cash ​Flow ​is ​King: ​Managing ​Cash ​workshop
12:00 ​pm ​ ​ ​End ​of ​Workshop

NOTE: ​This ​course ​is ​focused ​on short-term cash management. ​ ​We ​rotate ​between ​three ​workshops. ​​The ​other two ​workshops ​​focus ​on ​reading financial statements and long-term cash flow projections, respectively. ​You can take any of the three workshops in any order.

WHERE:

Mestizo Coffee House
631 W. North Temple
Salt Lake City, ​Utah ​84116


Sponsored by: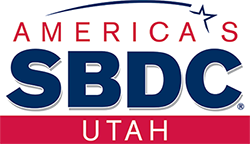 Registration site provided by: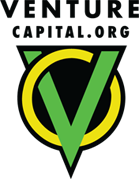 About the Presenter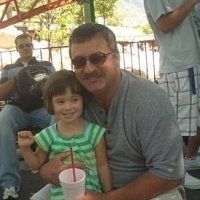 Jim Herrin

Jim is the Director for the Salt Lake Region SBDC, and has over 20 years of small business finance experience. He is also an adjunct professor of finance at Webster University, located at Hill Air Force Base.
ADA Notice
If you need accommodations under the ADA, we require at least a 10 calendar-day advance notice before the date of the event. Please contact Christine Rice at 801-957-5441 or christine.rice@slcc.edu, or Bryce Hansen at 801-957-5352 or bryce.hansen@slcc.edu.