Description
Join us at the University of Oxford's School of Geography and the Environment for the third annual CAG Skill Share; run by the community, for the community. This year there will be three themes: community, social enterprise, and new technology and research. Many sessions will address more than one of these themes.
The aim of the day is to provide relevant and applicable skills while also encouraging links between each theme. It's a brilliant chance to meet others taking action in communities around Oxfordshire - to learn from and inspire each other.
Click 'Read More' for a full schedule of the workshops confirmed for the event. Get your ticket now to guarantee a place!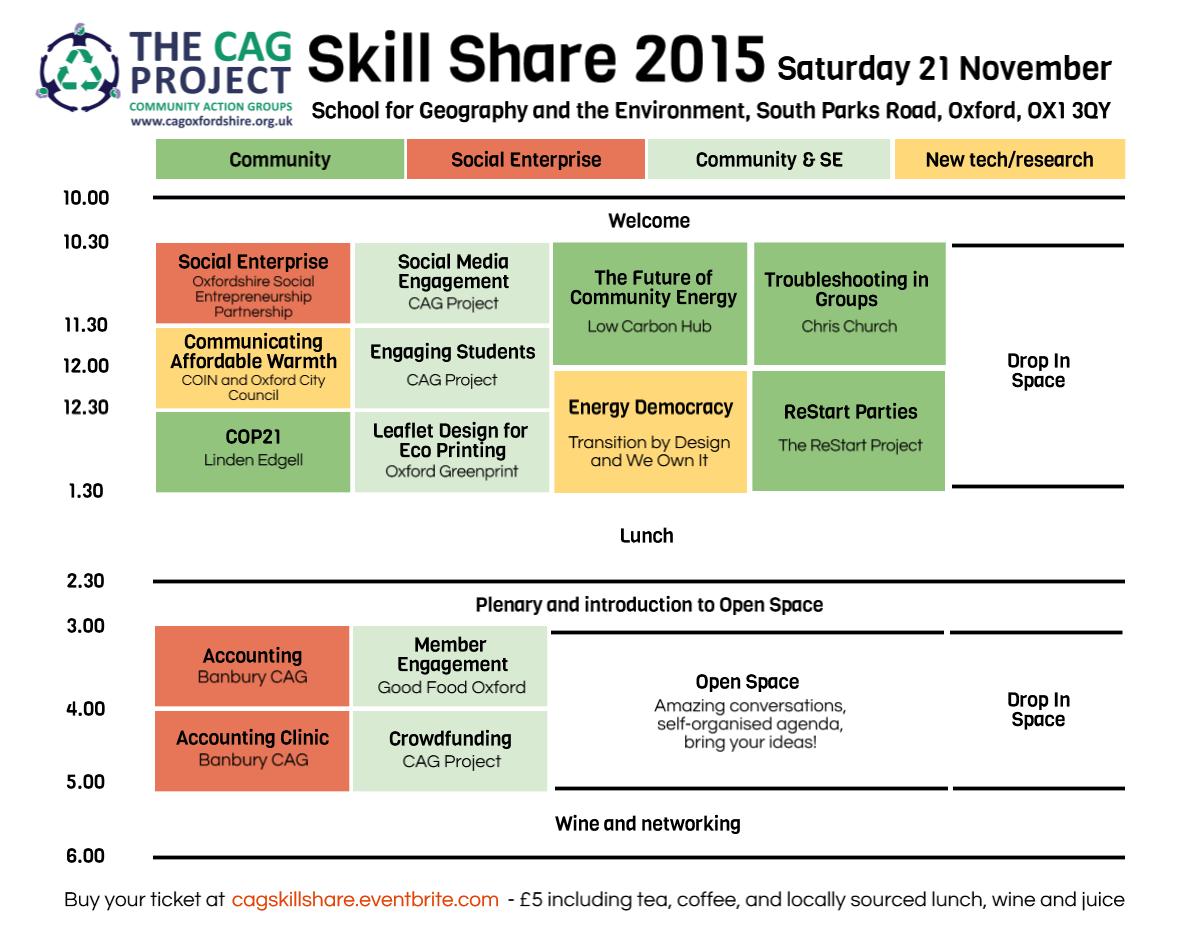 For those new to Open Space - we've described what it is, and how it will run at the Skill Share on our blog!