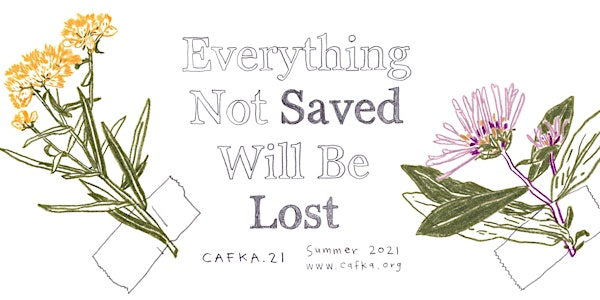 CAFKA Summer Reading Series: White Elephant Edition: Whitewalling
Book club: Whitewalling: Art, Race, and Protest in 3 Acts, by Aruna D'Souza
About this event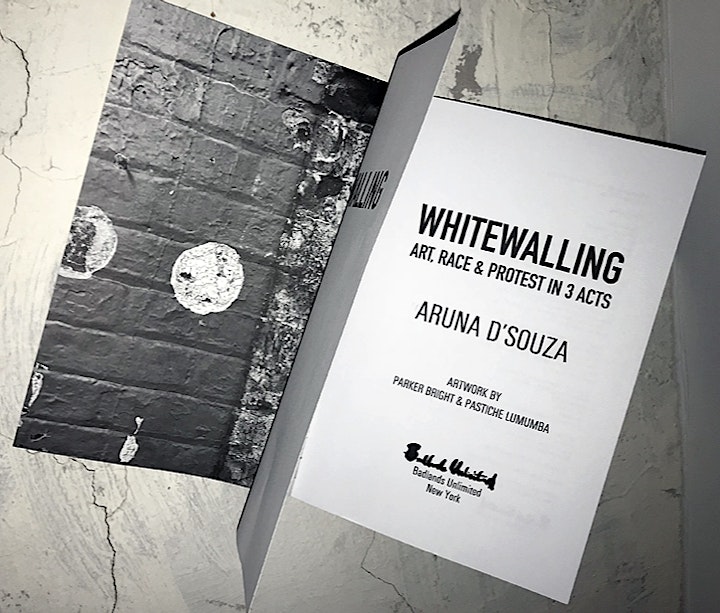 CAFKA Summer Reading Series, White Elephant Edition
Book Club
Aruna D'Souza -Whitewalling: Art, Race and Protest in 3 Acts
Facilitated by by writer and editor Jayne Wilkinson
Beginning with the relationship between art and race, New York-based author Aruna D'Souza's Whitewalling: Art, Race, and Protest in 3 Acts, takes up three controversial case studies of artworks and exhibitions in New York, articulating how white supremacy is ingrained into the structure of museums and the wider art world.
CAFKA has scheduled virtual book club sessions and reading groups (on Zoom) for the months of June, July, and August to correspond with the duration of the biennial and provide participants with reasonable time to read each selection. Participants must pre-register through Eventbrite. Community guidelines will be circulated in advance and a zero tolerance policy will be in effect. Participants are required to purchase or borrow the selected book and read it in advance of the session.
This book club is accompanied by a public lecture by D'Souza entitled An Art of Opacity as part of the Big Ideas in Art and Culture Lecture series presented in partnership between CAFKA and Musagetes on June 24.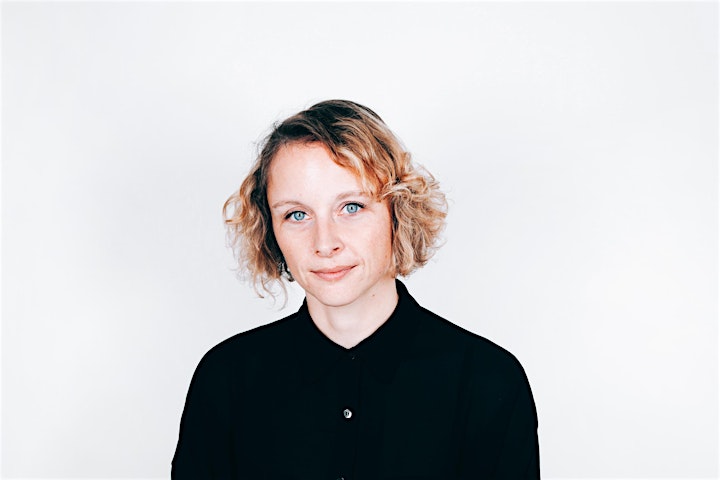 About the facilitator
Jayne Wilkinson is a writer, editor, and independent curator. She is the former editor-in-chief at Canadian Art, where she was dedicated to bringing a range of artists' voices to the platform and expanding the definition and role of a traditional print publication. She contributes art criticism to a variety of publications and peer-reviewed journals and writes essays for artists' books, catalogues and online platforms. She holds an MA in Art History and Critical Theory from the University of British Columbia and has organized exhibitions and public programs for galleries and artist-run centres in Canada. She is a dedicated supporter of artist-initiated publishing and recently served a three-year term on the board of directors at Art Metropole.
About CAFKA Summer Reading Series, White Elephant Edition
Contemporary Art Forum Kitchener and Area (CAFKA) is pleased to launch the CAFKA Summer Reading Series: White Elephant Edition to accompany its 2021 public art biennial, Everything Not Saved Will Be Lost. Drawing from artist Shary Boyle's commissioned work, White Elephant (2020), CAFKA has programmed a series of book clubs, reading groups, and public lectures that seek to interrogate racism and white supremacy, drive community dialogue on issues of social justice, and facilitate working strategies to actively dismantle these ongoing systems of oppression. Selections made by CAFKA's Program Committee foreground these issues from various perspectives, including art and culture, racism and multiculturalism in Canada, and Indigenous histories and land tenure specific to the Haldimand Tract.
Please visit the website for additional information on book clubs and reading groups