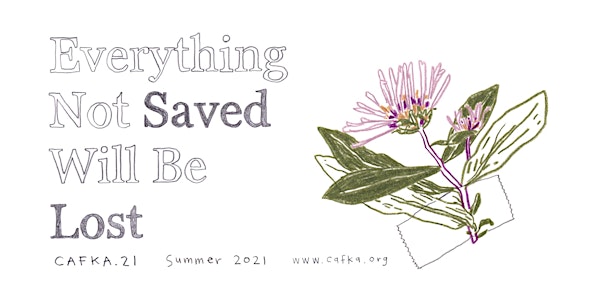 CAFKA Summer Reading Series: White Elephant Edition (Discussion 2)
CAFKA Summer Reading Series: White Elephant Edition /// Whiteness on the Couch by Natasha Stovall
About this event
Contemporary Art Forum Kitchener and Area (CAFKA) is pleased to launch the CAFKA Summer Reading Series: White Elephant Edition to accompany its 2021 public art biennial, Everything Not Saved Will Be Lost. Drawing from artist Shary Boyle's commissioned work, White Elephant (2020), CAFKA has programmed a series of book clubs, reading groups, and public lectures that seek to interrogate racism and white supremacy, drive community dialogue on issues of social justice, and facilitate working strategies to actively dismantle these ongoing systems of oppression. Selections made by CAFKA's Program Committee foreground these issues from various perspectives, including art and culture, racism and multiculturalism in Canada, and Indigenous histories and land tenure specific to the Haldimand Tract.
Image Description: Stylized drawing of four faces in profile in a black continuous flowing line on top of a white painted canvas with impasto texture
Image Credit: Paint texture by Punkbarby / Getty, Illustration by Homestead Studio
Clinical psychologist Natasha Stovall looks at the vast spectrum of white people problems, and why we never talk about them in therapy. Long Reads article to be read in advance if possible, with sections read during conversation.