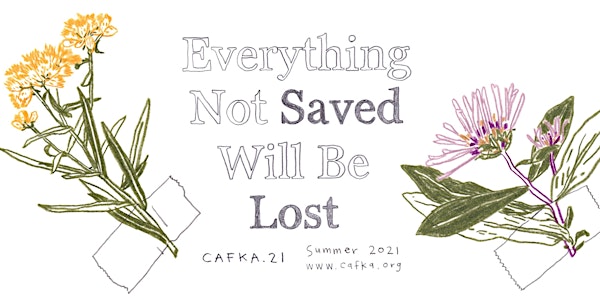 CAFKA Summer Reading Series: White Elephant Edition (Book 4)
CAFKA Summer Reading Series: White Elephant Edition /// The Clay We Are Made Of by Susan Hill
About this event

CAFKA Summer Reading Series: White Elephant Edition
Susan Hill - The Clay We Are Made Of: Haudenosaunee Land Tenure on the Grand River
Book Club discussion Facilitated by Amy Smoke and Žana Kozomora
Tuesday, August 17, 7:00pm EDT
If one seeks to understand Haudenosaunee (Six Nations) history, one must consider the history of Haudenosaunee land. For countless generations prior to European contact, land and territory informed Haudenosaunee thought and philosophy, and was a primary determinant of Haudenosaunee identity.
In The Clay We Are Made Of, Susan M. Hill presents a revolutionary retelling of the history of the Grand River Haudenosaunee from their Creation Story, through European contact, to contemporary land claims negotiations. She incorporates Indigenous theory, Fourth world post-colonialism, and Amerindian auto history, along with Haudenosaunee languages, oral records, and wampum strings to provide a comprehensive account of the Haudenosaunee relationship to their land.
Hill outlines the basic principles and historical knowledge contained within four key epics passed down through Haudenosaunee history. She highlights the political role of women in land negotiations and dispels their misrepresentation in the scholarly canon. She guides the reader through treaty relationships with Dutch, French, and British settler nations—including the Kaswentha/ Two-Row Wampum (the precursor to all future Haudenosaunee-European treaties), the Covenant Chain, the Nanfan Treaty, and the Haldimand Proclamation—and details outstanding land claims. Hill's study concludes with a discussion of the current problematic relationship between the Grand River Haudenosaunee and the Canadian government, and reflects on the meaning and possibility of reconciliation.
Contemporary Art Forum Kitchener and Area (CAFKA) is pleased to launch the CAFKA Summer Reading Series: White Elephant Edition to accompany its 2021 public art biennial, Everything Not Saved Will Be Lost. Drawing from artist Shary Boyle's commissioned work, White Elephant (2020), CAFKA has programmed a series of book clubs, reading groups, and public lectures that seek to interrogate racism and white supremacy, drive community dialogue on issues of social justice, and facilitate working strategies to actively dismantle these ongoing systems of oppression. Selections made by CAFKA's Program Committee foreground these issues from various perspectives, including art and culture, racism and multiculturalism in Canada, and Indigenous histories and land tenure specific to the Haldimand Tract.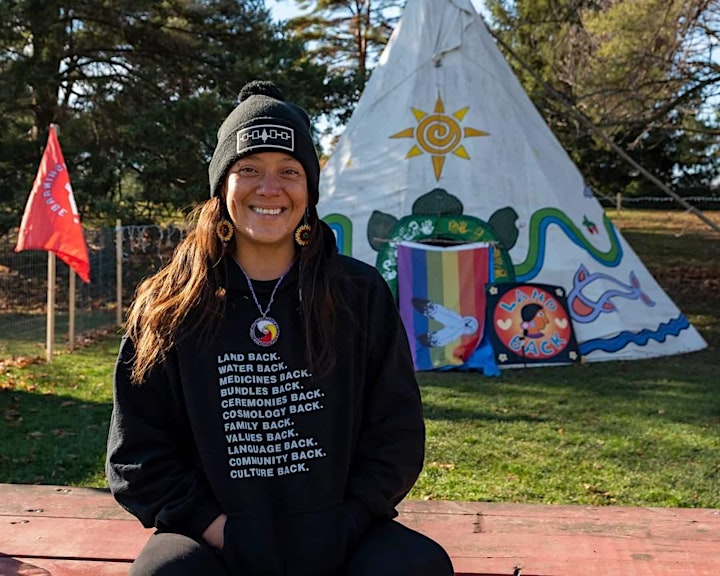 Amy Smoke graduated from Wilfrid Laurier University with a Masters of Social Work in the Indigenous Field of Study, from the University of Waterloo with a BA in Social Development Studies, from Renison University College with a Bachelor of Social Work, and from Conestoga College with a diploma in General Arts & Sciences. They are a Two Spirit, Indigiqueer parent, land defender/water protector, community organizer, public speaker, and singer. Amy has won several awards in the fields of Social Justice and Community Leadership and they are one of the co-founders of O:se Kenhionhata:tie Land Back Camp for Two Spirit, Indigiqueer, trans, non- binary youth and settler allies in the LGBTQ+ community.
Žana Kozomora is an emerging, interdisciplinary artist, curator and arts administrator based between Toronto/Tkaronto and Kitchener-Waterloo, the traditional territory of the Attawandaron (Neutral), Anishnaabeg, and Haudenosaunee peoples. She has completed studio residencies with the Dundas Valley School of Art and Centre[3] in Hamilton, Ontario. She has recently exhibited her work with Open Sesame, Kitchener-Waterloo Art Gallery, Xpace Cultural Centre, and Factory Media Centre. She is currently in the role of Curatorial Assistant at the Kitchener-Waterloo Art Gallery and sits on the Board of CAFKA (Contemporary Art Forum Kitchener + Area).