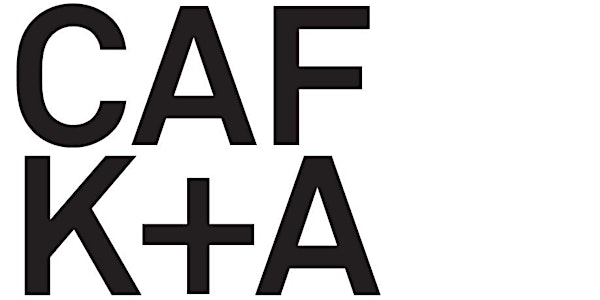 CAFKA Annual General Meeting
Join us for the member's Annual General Meeting. Releasing 2021 and looking ahead to 2022!
Date and time
Thu, Apr 21, 2022 4:00 PM - 6:00 PM PDT
About this event
More details coming soon!
SAVE THE DATE
2022 Contemporary Art Forum Kitchener + Area Annual General Meeting
Thursday, April 21, 2022 - 7:00pm
Online Event
Minutes of the 2021 Annual General Meeting and Audited Financial Statements for the year ended on Nov. 30, 2021 will be available upon request.
Together, we'll reflect on our accomplishments from the past year's biennial, Everything Not Saved will be Lost, and look ahead to our future. We welcome all members to dig into the work we did in 2021, offer feedback, insight and support. Our members will vote for this year's slate of new directors. A short preview of upcoming program plans and membership development opportunities will be shared.
CAFKA is a non-profit corporation and registered charity. It is governed by a board of directors who are elected from its membership.
Everyone is welcome, but only members can vote. You are a CAFKA member if you have donated $25 or more to CAFKA in the past year. Memberships can also be purchased online and in person. Please contact cafka@cafka.org to confirm your membership status.