HPRA OC will host a free event for college students to meet PR pros from different industries.
About this event
PR pros from different sectors will share about their careers, provide tips for virtual interviews and internships and participate in a Q&A session.
Speakers:
Daniel C. Ruacho, Senior Director, Communications & Marketing with the American Heart Association
Adriana Galdamez, Manager, Public Affairs with COX
Armando Carmona, Partner and Co-Founder of Tzunu Strategies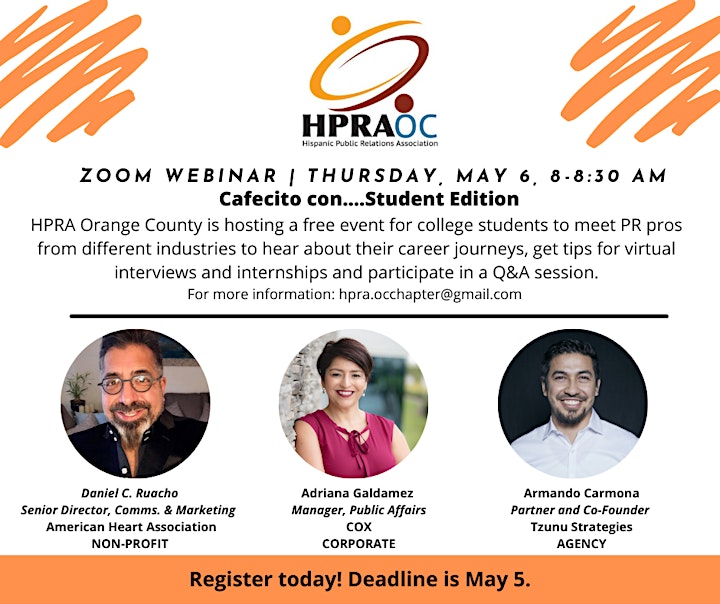 Organizer of Cafecito Student Edition
The Hispanic Public Relations Association's mission is to advance the practice of Hispanic public relations as a marketing discipline; to serve as the voice for professionals working in the Hispanic communications field nationwide; to empower its members through support, resources and education; and to offer guidance and assistance to students pursuing careers in the field. The Orange County chapter was launched in 2019.