Description
5pm New York / 10pm London / 9am Sydney (16th)
www.worldtimebuddy.com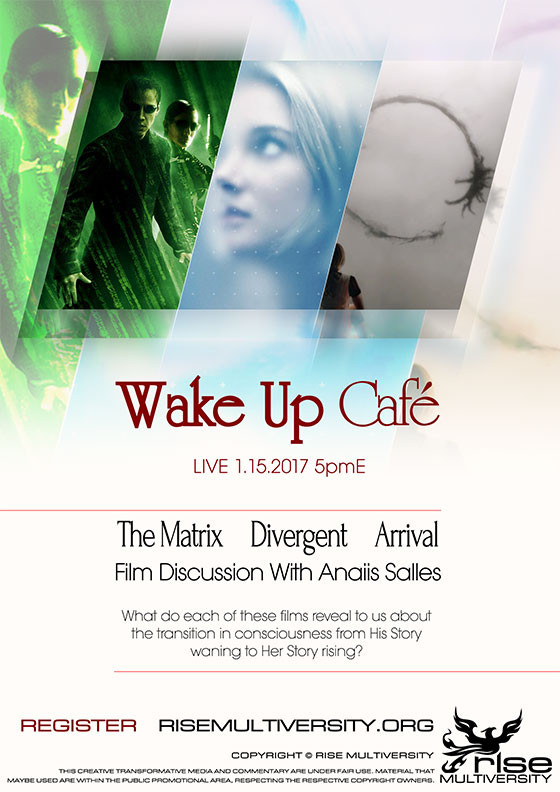 The Matrix. 1999. Divergent. 2014. Arrival. 2016. What do each of these films reveal to us about the transition in consciousness from His Story waning to Her Story rising?

Join Anaiis Salles in the first Wake Up Cafe online gathering for 2017. Salles shares her perspective on rapid and powerful shifts in mass consciousness generated by these iconic feature films. We transition from domination of Artificial Intelligence in a world destroyed by war to a world where a war between worlds is pre-empted by the intuitive communication process led by an ordinary woman holding her own in a warrior dominant setting. How are we being invited to change?


---
With: Anaiis Salles

---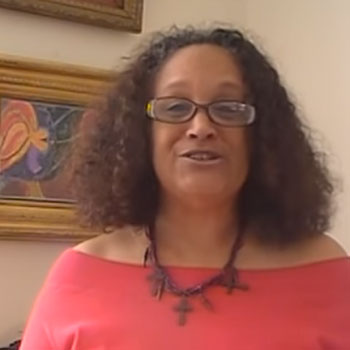 What is Anaiis Salles' co-creative gift? Her fearless, loving attention and intention carry a gentle power that rearranges molecules into new forms of expression. Connect with boundless creativity in areas that matter in your life: spiritual transformation, personal development, well-being an physical health, loving relationships, vibrant community, true wealth, and successful co-creating.

Anaiis Salles is a complementary energy medicine practitioner, a life and business coach, transformation designer, ordained minister, inventor, and earth steward. Her mission is to guide others toward discovering and living through the magnificent essence, unique meaning, and powerfully loving co-creative capacity that is each individual life..​...

[Visit her Mentor page]

---
RISE MULTIVERSITY
www.risemultiversity.org

---
---
IMPORTANT

---
ADVISORIES
・A microphone is required only to participate in the QA, although a webcam is preferred.

・For help with microphones and webcams, read the following:
Microphone Guide, Webcam Guide

・There is no replay for the is Cafe. Material from this event maybe used in a podcast series.


REQUIREMENTS
・System Requirements:
PC & Mac | Linux | Mobile &Tablets

・Terms, refunds and other policies Please read here.

DISCLAIMER
・The views in this presentation do not necessarily represent that of Rise Multiversity or its individual members.