Description
Cafe Scientifique: The Physical Lincoln: Myth vs. Reality, and a Diagnosis
Abraham Lincoln has been a medical mystery for 200 years. Since almost the time of his birth people have been wondering about his unusual looks. Yes, he was tall -- six feet four inches -- but there was more: his arms were too long, he was impossibly skinny, his hands were disproportionately large, and his face was homely and "warty." His bodily functions were a topic of conversation, too: his constipation, his avoidance of alcohol, and his unbelievable parlor tricks.
In this installment of Cafe Scientifique, Dr. John Sotos will review these signs and others showing that Lincoln had a very specific problem in his DNA: a rare hereditary cancer disorder called MEN2B. He will show that Lincoln had less than a year to live when he was shot, that three of Lincoln's four sons had the disease, and that understanding Lincoln the man is impossible without understanding the physical Lincoln.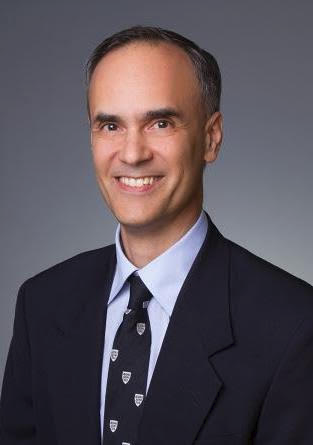 Dr. John Sotos - John Sotos, MD trained in medicine and transplantation cardiology at Johns Hopkins, and was formerly adjunct professor of medicine at the University of North Carolina, but is better known as one of the medical consultants to the acclaimed television series "House, MD." His scholarly work on the medical history of Abraham Lincoln and family has been featured worldwide, including The New York Times, the CBS Evening News, Nature.com, National Geographic ... and Saturday Night Live. One of his four books, "The Physical Lincoln," was lauded by George Saunders as a key historical source for "Lincoln in the Bardo."
Café Scientifique is a place where anyone can come to explore the latest ideas in science and technology. The Café provides a forum for debating science issues outside a traditional academic context. We are committed to promoting public engagement with science and to making science accountable - all spoken in plain English. There is no admission charge to attend our events.
Building on its great success outside the United States, Café Scientifique Silicon Valley is the first such Café on the West Coast. We meet monthly to discuss a variety of science topics.