| | |
| --- | --- |
| Cafe Momentum Pitmasters Picnic - Tickets and Shirts | |
Event Details
The 3rd Annual Pitmasters Picnic is almost here!  
Sunday, October 18th - Third Annual Pitmasters Picnic featuring Jack Perkins (The Slow Bone), Wayne Mueller (Louie Mueller's), Nick Pencis (Stanley's Famous), Travis Heim (Heim BBQ), Jeff Bergus (Lockhart), Stephen Joseph (Riverport BBQ), and Tim Hutchins (Hutchins Barbecue)

Location: The Slow Bone
                   2234 Irving Blvd
                   Dallas, TX 75207
                   (214) 377-7727  [The Slow Bone]                   (214) 303-1234  [Cafe Momentum]
Time:       5:00

Beer:      Due to TABC law, we will be providing the beer and wine for the evening.
 IF YOU PREORDER A TSHIRT, YOU CAN PICK IT UP AT CAFE MOMENTUM ON SATURDAY, OCTOBER 17TH ----OR---PICK IT UP AT THE EVENT ON THE 18th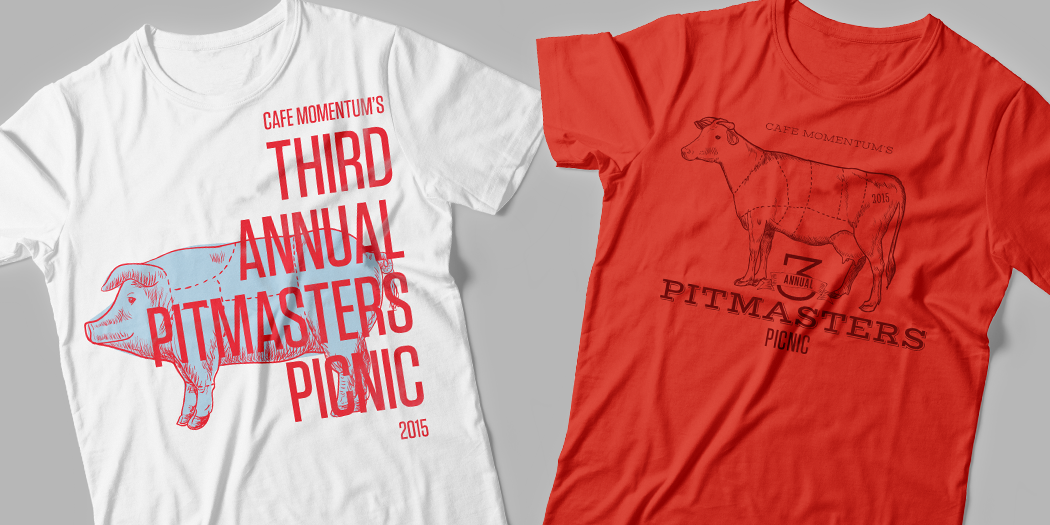 * Cafe Momentum is a 501(c)3 organization. Per IRS guidelines, the cost of your ticket(s) less the fair market value of the dinner can be deducted as a donation. Fair market value for each dinner is $50 (plus cost of Eventbrite fees).

Where

The Slow Bone
2234 Irving Blvd
Dallas, TX 75207