Café des Sciences Janvier 2012 - Innovation et industrie pharmaceutique @ French Cultural Center

Tuesday, January 17, 2012 from 6:30 PM to 8:30 PM (EST)
Event Details
"Innovation et industrie pharmaceutique"
Les mutations des modèles de recherche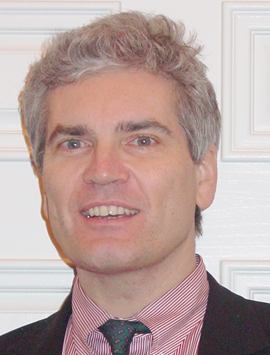 Jean-Marie Vallet    
 President, Cyrma Venture
 Advisory, Life Sciences
Member of LaunchPad Venture Group
Mardi 17 Janvier 2012 : 18h30 - 20h30   
 French Cultural Center 
53 Marlborough Street  Boston, MA 02116 
En partenariat spécial avec le French Cultural Center de Boston
Cette édition est sponsorisée par Cellectis bioresearch
PRESENTATION IN FRENCH - NETWORKING TO FOLLOW
La Mission pour la Science et la Technologie et les partenaires du Café des Sciences vous invitent à cette première édition très spéciale de 2012, en partenariat avec le Centre Culturel Français de Boston.
Cette première édition abordera une thématique riche d'enjeux : les mutations du modèle de recherche dans l'industrie pharmaceutique.
L'industrie pharmaceutique est l'une des branches industrielles qui dépensent le plus en R&D. L'intervention de Jean-Marie Vallet sera l'occasion d'aborder les bouleversements que subit le traditionnel modèle intégré de R&D de cette industrie. Jean-Marie Vallet esquissera les conséquences de ces évolutions majeures  en évoquant les tendances qui guident les rapprochements entre petites et grandes entreprises biopharmaceutiques. 
Notre invité
Jean Marie Vallet est un expert de l'industrie des Sciences de la Vie, son domaine de prédilection depuis le début de sa carrière il y a 30 ans pendant laquelle il a successivement occupé des postes en  Recherche,, Ventes, Stratégie, et Business Development.
Jean Marie a acquis son expertise au sein de grandes entreprises, dont Pierre Fabre, Bristol Meyers Squibb et Warner Lambert avant de se tourner vers le monde de l'entrepreneuriat en biotechnologie. En 2002, I il rejoint Guildford Pharmaceuticals, societe publique du Nasdaq dont il negocie la vente a Celgene en 2004 puis participe au renouveau de EnVivo Pharmaceuticals, une filiale de recherche en neurosciences detenue par Fidelity Investments, jusqu'en 2011. Sa carrière l'a amené à évoluer en France, en Suisse et en Allemagne et enfin aux USA depuis 1994 ou il reside aujourd'hui.
Conseiller du Commerce Exterieur de la France, Jean Marie  accompagne le développement de jeunes entreprises dans leur développement aux Etats-Unis et siège au conseil d'administration de deux startups de la région de Boston. Il est également membre du MIT Enterprise Forum et du LaunchPad Venture Group, la plus importante association d'investisseurs providentiels ("angels") de Nouvelle Angleterre.
Jean Marie a obtenu son doctorat en biologie moléculaire à l'Université de Genève en 1986, ainsi qu'un MBA de l'IMD (International Management Development, Suisse) en 1988..
Partenaires du café des Sciences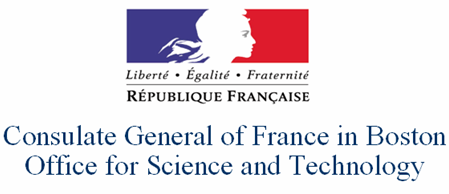 Have questions about Café des Sciences Janvier 2012 - Innovation et industrie pharmaceutique @ French Cultural Center?
Contact the organizer
When & Where

French Cultural Center - Boston
55 Marlborough Street
Boston, MA


Tuesday, January 17, 2012 from 6:30 PM to 8:30 PM (EST)
Add to my calendar