Café des Sciences #89 : "Biomatériaux pour la reconstruction de nerfs"
Description
PRESENTATION EN FRANCAIS – PRESENTATION IN FRENCH :
La perte d'une portion de nerf met le chirurgien face à un dilemme, pour y pallier il va devoir sacrifier un autre nerf moins important. Afin d'éviter ce choix, les chercheurs Christophe Egles et Kayla Belanger ont utilisé un polymère naturel, la soie de Bombyx Mori, pour créer un nerf artificiel implantable offrant un support bioactif de régénération pour le nerf lésé. Dans le cadre du 89ème Café Des Sciences, Christophe et Kayla nous feront part de leurs travaux sur cette thématique.
NOS INVITES :
Christophe EGLES, a obtenu sa thèse de doctorat en Neurosciences à l'université Louis Pasteur de Strasbourg. Il a ensuite effectué 2 post-doctorats, l'un au MIT et l'autre à Tufts University. Pendant 5 ans (2005-2010) il a été Assistant Professor à Tufts University, school of Dental Medicine dirigeant une équipe de recherche dans le domaine des cultures tridimensionnelles et de la médicine régénératrice. Il est professeur des universités à l'université de technologie de Compiègne, France depuis 2010. Il est rattaché à l'UMR CNRS 7338, BioMécanique et BioIngénierie où il co-dirige le groupe de recherche Cellules, Biomatériaux, Bioréacteurs. Depuis Aout 2017, il est Visiting Professor dans le laboratoire de Robert Langer au MIT.
Kayla BELANGER, a obtenu un Bachelor of Science en Génie Chimique et en Biologie à l'Université de Rhode Island en 2014. Elle a obtenu son Doctorat en science de l'Université de Technologie de Compiègne (UTC) en 2017, dans l'UMR CNRS 7338, BioMécanique et BioIngénierie. Ses intérêts de recherche comprennent l'ingénierie chimique, la médecine régénératrice et le génie tissulaire.
---
PROGRAMME :
18h00 : Accueil & Mot de bienvenue
18h15 : Présentation
18h45 : Questions & Réponses
19h15 : Réseautage
20h00 : Fin
> MERCI PAR AVANCE DE BIEN VOULOIR VOUS MUNIR D'UNE PIECE D'IDENTITE AVEC PHOTO
---
---
A propos du "Café Des Sciences":
Le Café des Sciences est une occasion mensuelle de réunir autour d'un ou plusieurs conférenciers francophones des scientifiques faisant part de leur travaux et de leur expérience américaine.
Partenaires du "Café Des Sciences" :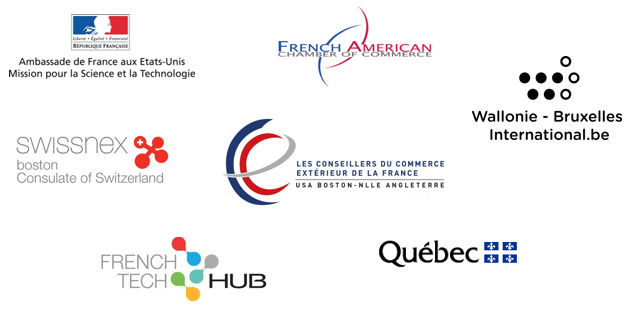 Pour plus d'informations sur le Café des Sciences : http://cafesciences.org