Sales Have Ended
Registrations are closed
Thank you for your registration!
Sales Have Ended
Registrations are closed
Thank you for your registration!
Description
---
PRESENTATION IN FRENCH – NETWORKING TO FOLLOW
---


Notre Invité
Seymour de Picciotto est diplômé de l'Ecole Polytechnique Fédérale de Lausanne (EPFL), ayant tout d'abord obtenu un B.Sc. en sciences de la vie puis un M.Sc. en bio-ingénierie et biotechnologie. Lors de ses années d'études, il a été Président de la Junior Entreprise EPFL, une organisation étudiante dont le but est de créer des passerelles entre les mondes académique et professionnel en travaillant sur des projets industriels, notamment liés à des startups de la région lémanique. Il a ensuite poursuivi sa formation avec un Ph.D. en ingénierie biologique au MIT, où il a continué ses activités entrepreneuriales en rejoignant le comité de la compétition MIT 100K. En parallèle, il a été consultant pour ZappRx, une startup basée à Boston qui développe une plateforme pour la prescription de médicaments spécialisés. Seymour est actuellement scientifique senior chez Moderna Therapeutics où il met son expertise d'ingénierie de protéines au service du développement de nouveaux médicaments au sein du groupe New Ventures Lab.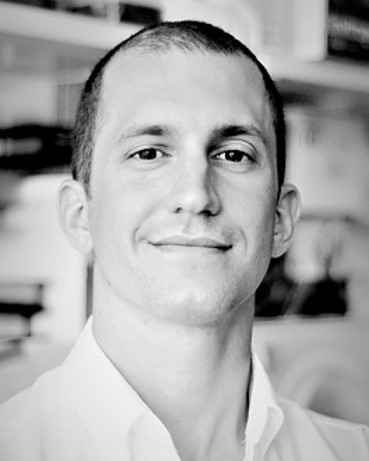 La Présentation
Seymour partagera expériences et leçons lors de cette transition dans le secteur de la biotechnologie.
A propos de Moderna Therapeutics

Moderna Therapeutics est une société de biotechnologies qui vise à développer des «thérapies protéiniques» basées sur la technologie dit de l'ARN messager. La technologie-phare de l'entreprise consiste à utiliser un ARNm composé d'analogues nucléotidiques pour déclencher les processus naturels du corps et induire la production de protéines à l'intérieur même des cellules humaines. Cette approche pourrait potentiellement, si on la maîtrise, produire des protéines thérapeutiques in vivo pour traiter un large éventail de maladies, dont certaines sont orphelines ou sans traitements efficaces (source: Wikipedia.org).
Moderna Therapeutics dans l'actualité: article Bloomberg daté du 15 novembre 2017
Programme
18h00-18h30 Accueil & Mot de bienvenue
18h30-19h00 Présentation
19h00-19h15 Q&A
19h15-20h30 Réseautage
---
Entrée libre – Inscription obligatoire – Nombre de places limité
---