Café des Sciences - 26 septembre 2012 - #48

Wednesday, September 26, 2012 from 7:00 PM to 9:00 PM (EDT)
Event Details
 « Les apports du design cognitif et de l'ingenerie des systemes sur l'augmentation des capacites humaines: Decryptage a travers certains projets aeronautiques de la NASA »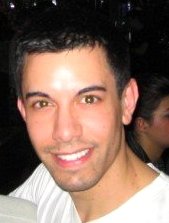 INVITE SPECIAL
   Sylvain Bruni 
     Ingénieur Systèmes Humains   
     Aptima, Inc.
  
     Mercredi 26 septembre - de 19h00 à 21h00  
     Cambridge Innovation Center 
     Entrée libre - Presentation in French 
     Inscription exigée, places limitées

      
Sylvain Bruni est Ingénieur Systèmes Humains à Aptima, Inc., et résident expert dans les domaines de la collaboration homme-machine, du design d'interfaces et du design statistique d'expérimentations impliquant des sujets humains. Sa recherche en centrée sur le design et l'évaluation de systèmes collaboratifs d'aide à la décision, en particulier dans le domaine du commande/contrôle militaire comme par exemple la planification dynamique de missions multi-drones. Ses travaux incluent également la détection et la classification des stratégies cognitives des opérateurs de systèmes complexes, pour leur utilisation dans l'évaluation et la validation d'interfaces et de systèmes.
La mission d'Aptima consiste en l'élaboration d'outils et de systèmes qui augmentent les capacités humaines.  En etudiant les processus humains d'apprentissage et de pensée dans les domaines technologiquement avances et en réseau, Aptima a pour objectif de résoudre des problèmes et d'apporter des solutions dans les domaines tels que : défense, sécurité intérieure, médical, aviation et sécurité informatique (cyber).
Mr. Bruni présentera un projet récent effectué pour la NASA et intitulé TBO-AID Trajectory-Based Operations Adaptive Information Display (interface adaptive pour les opérations aériennes par trajectoire). Sous la direction de Mr. Sylvain Bruni, Aptima a élaboré le design d'une interface pour les cockpits nouvelle génération, qui fournissent un support opérationnel aux pilotes de ligne pour les taches nouvelles, mais essentielles, qu'ils et elles devront conduire dans le Système de Trafic Aérien Nouvelle Génération. La solution développée par Aptima utilise les avancées récentes en termes d'intelligence artificielle, de sciences cognitives, et de design visuel d'information pour anticiper des défauts de performance système via une approche multimodale. Les méthodes de recherche et les approches innovantes basées sur l'ingénierie système et le design cognitif utilisées dans ce projet seront présentées, avec des exemples concrets de produits développés pour la NASA.
Notre Invité
Mr. Bruni possède un Master of Science en aéronautique et astronautique du Massachusetts Institute of Technology (MIT) et un Diplôme d'Ingénieur de l'Ecole Supérieure d'Electricité (Supélec). Il poursuit également son cursus doctoral en aéronautique et astronautique dans le Humans and Automation Laboratory du MIT. Il est membre des organisations professionnelle suivantes :  Human Factors and Ergonomics Society, IEEE Systems, Man, and Cybernetics Society, Association for Computing Machinery, du Department of Defense Human Factors Engineering Technical Advisory Group.
Partenaires du Café des Sciences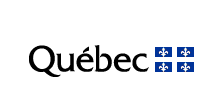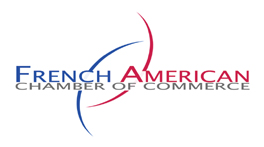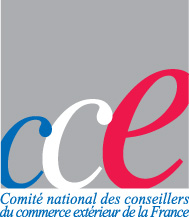 When & Where

Charles Room (14th Floor of CIC)
1 Broadway
Cambridge, MA 02142


Wednesday, September 26, 2012 from 7:00 PM to 9:00 PM (EDT)
Add to my calendar